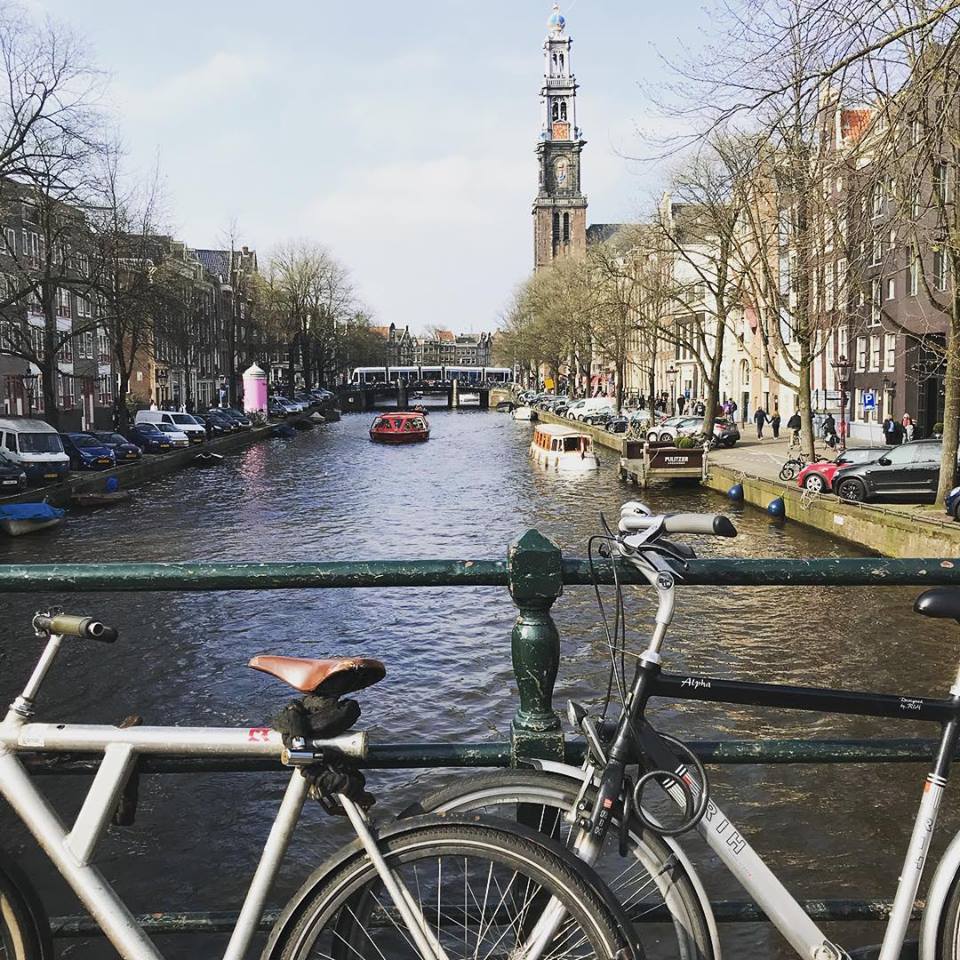 It has been a month since I returned home from The Living Studio | Amsterdam and Beyond. This exploring, creating, adventuring and connecting has been one of the sweetest parts of our business. As a child that dreamed of travel, being an actress, singer, artist, writer, fashion designer, interior decorator, and archeologist (I liked a lot of things growing up:-) I feel like I get to live out so many parts of who I am and the things I love. Gosh, that little girl had no idea what was in store for her. All of the parts of herself that seemed different are what makes me who I am today. The same is true for each of us.
This was my first time in this part of the world and it did not disappoint. I have structured our retreats to give us all time to go out and explore on our own, time to create together, and lots of opportunities to connect when and how you want. Ultimately, my retreats are YOUR vacations and I always want you to have choices each day. So, each person that came on this workshop went home with their own story of this part of the world. I love that so much.
We started in Amsterdam. Everything I had heard about this city didn't prepare me for how peaceful it would be. With it being the number one bike city in the world the streets are quiet. You walk and walk and walk without the sounds of traffic. It is extraordinary in our modern world. While we were in Amsterdam we stayed in the MOST incredible hotel! We were completely spoiled at the Pulitzer.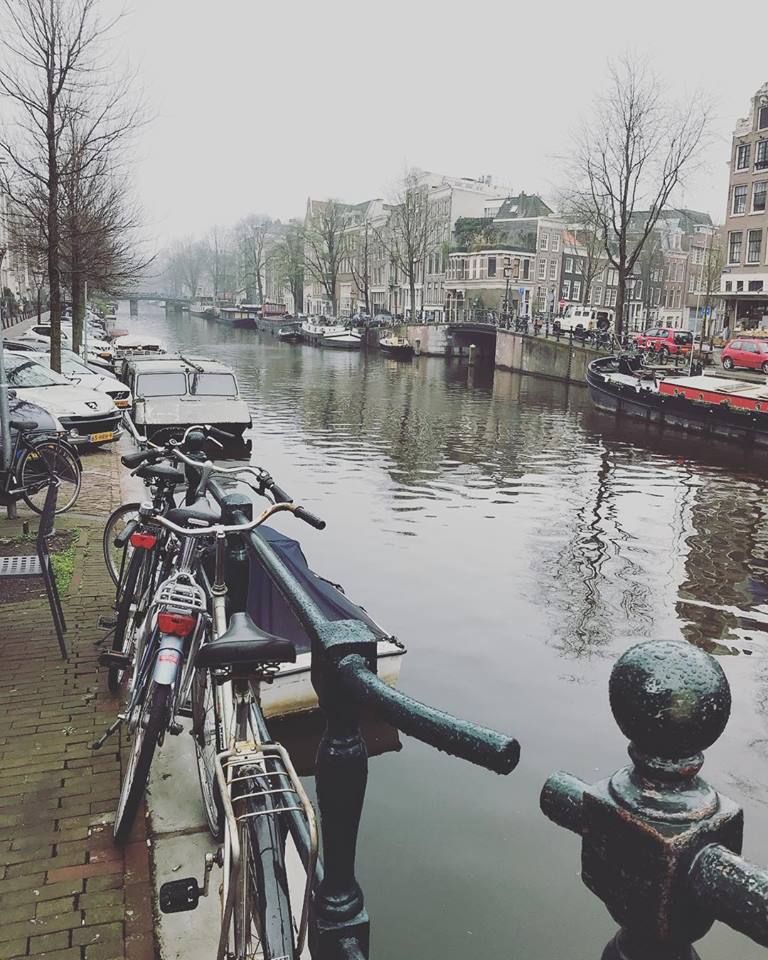 My first morning in Amsterdam I skipped the city walking tour and made my way to the Van Gogh Museum with Jenny Nielson. Between the empty streets, the view along the canal, the fog that was settled over the city and the gardens along our walk…the morning was magical and that was even before we arrived at the museum. The Van Gogh Museum was incredible and was a stop that was a priority for me on this trip.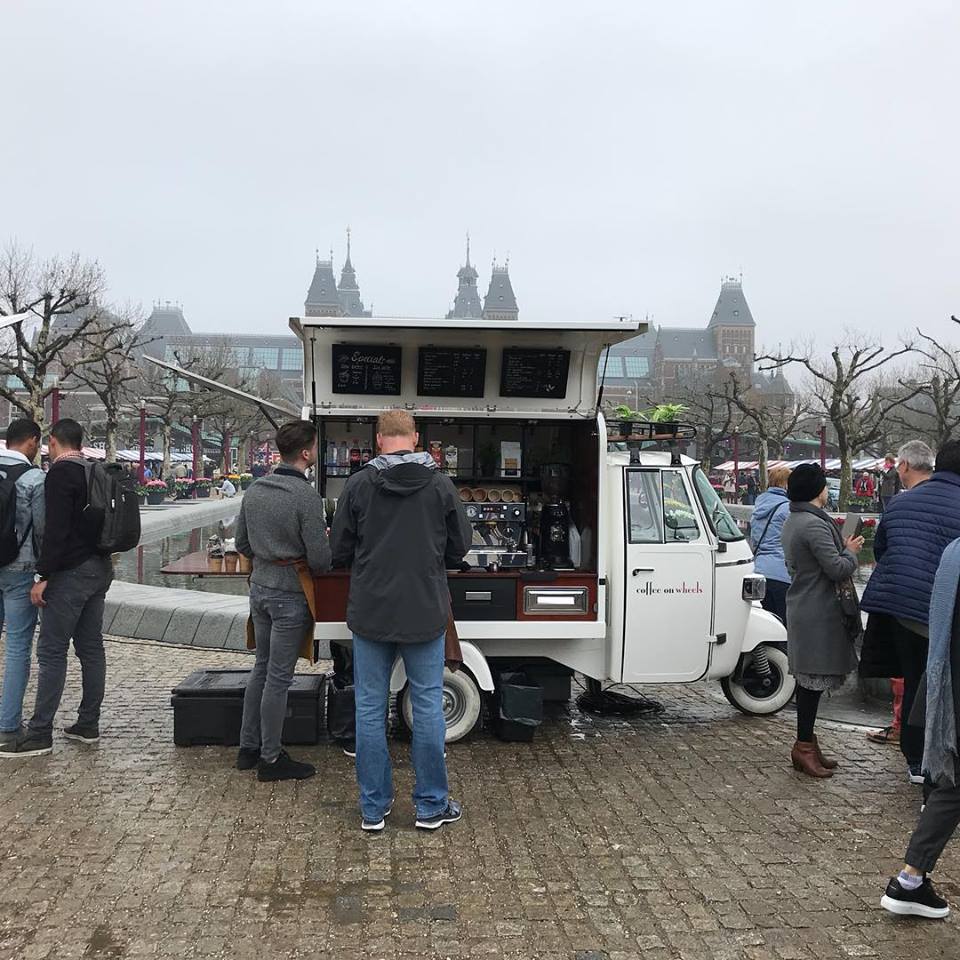 Another highlight of our time in Amsterdam was creating in an art studio just blocks from our hotel. My friend Michelle Fletcher has a deep love and knowledge of Amsterdam and she shares her connections freely. She connected me with her friend Daniella Rubinovitz. It was so important to me for us to create and connect before we boarded the river cruise ship and this could not have been more meaningful to us. It allowed us to create not only in an incredible space but to all get out of our comfort zone together. I think it helped us to connect as a group and also made us intentional about the art we wanted to make on the trip.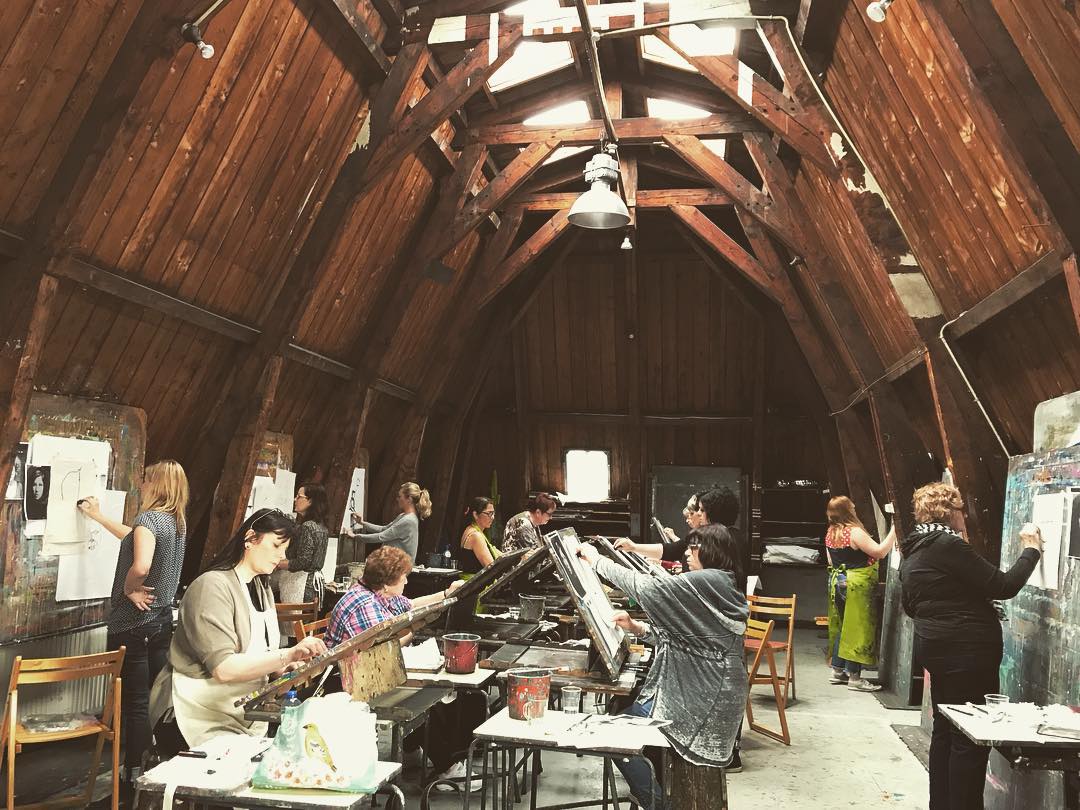 After three days in Amsterdam, we boarded the ship and begun our trip through The Netherlands and Belgium. Our days on the ship were divided between eating too much, excursions and making art. Whenever I travel I love to get as many bike tours in as possible and this trip I think I did three. They allow me to work off the food:-), move, get fresh air, but also just enjoy the countryside or cities in a different way. I am able to just be in my own head and soak it all in.
And the women. These women are extraordinary in every way. I am a better person, a wiser person, a more creative person because I was able to spend this time with them. I am always in awe of the women that gather on my workshops. So, to each woman that traveled with me on this incredible trip…thank you from the bottom of my heart. Your stories, art, laughter, tears and just your willingness be present and show up was heart changing.
I think I will just let the photos tell you more about my trip…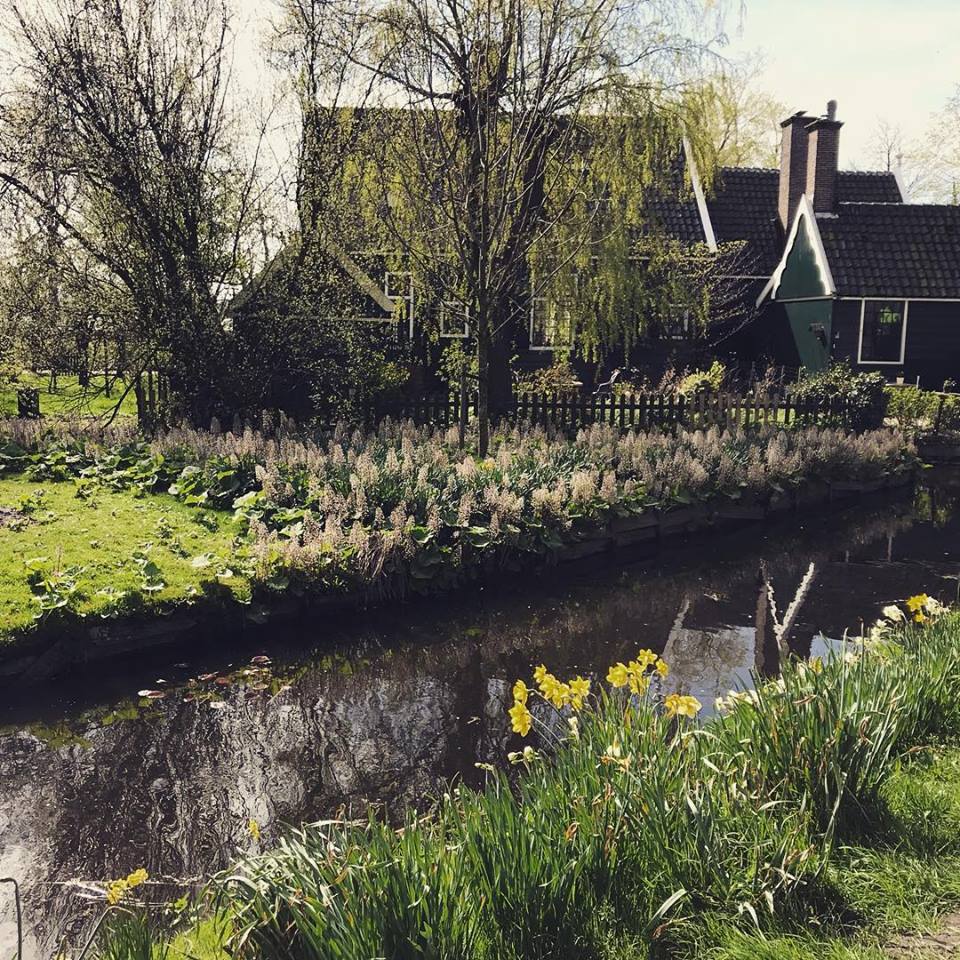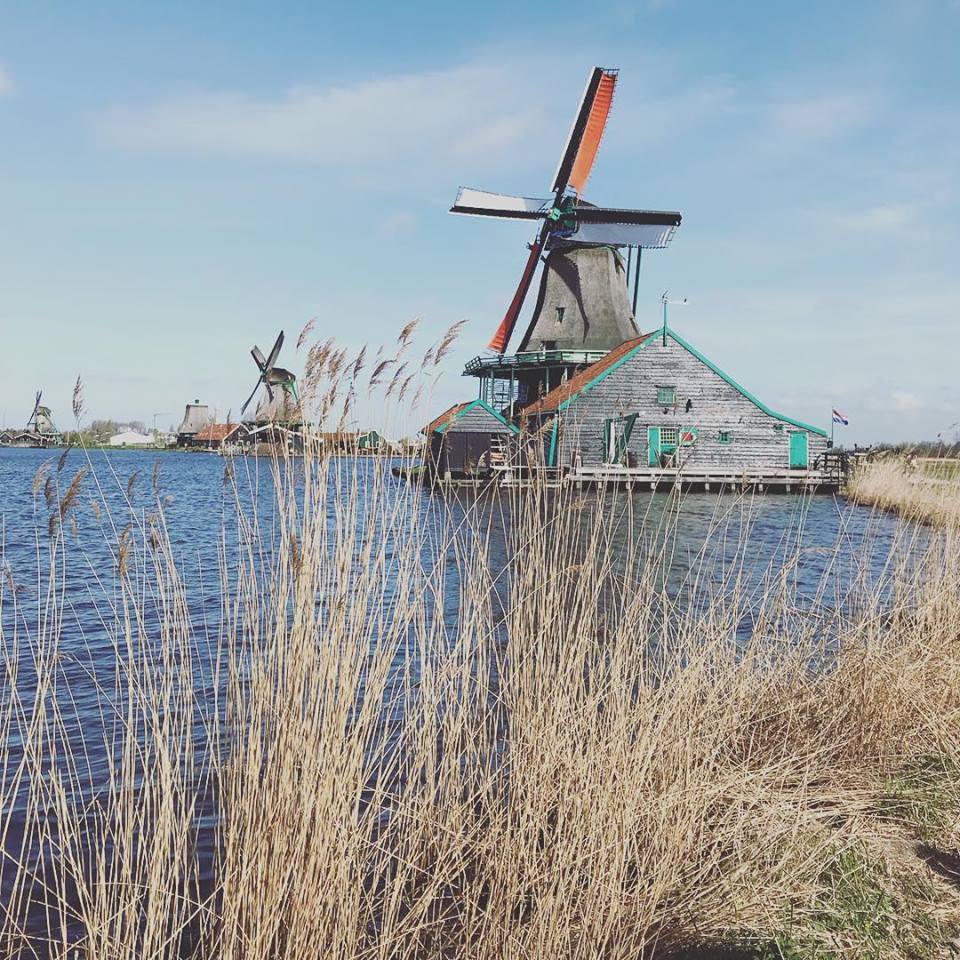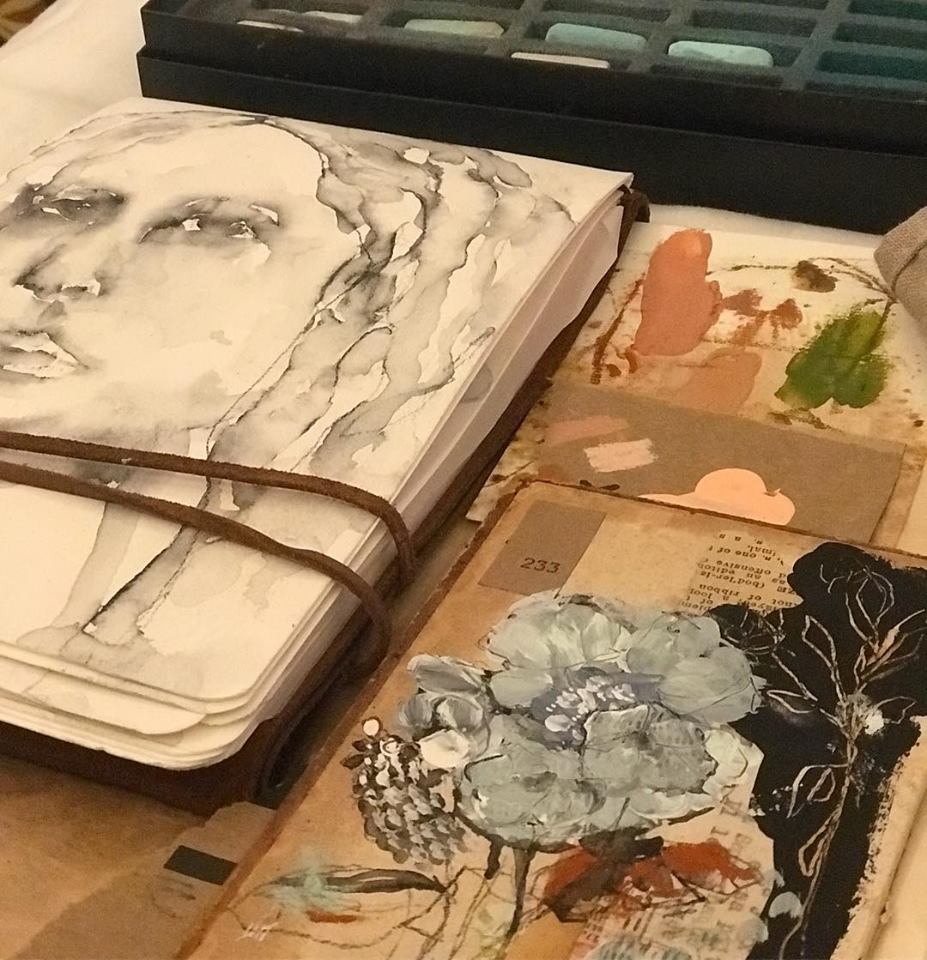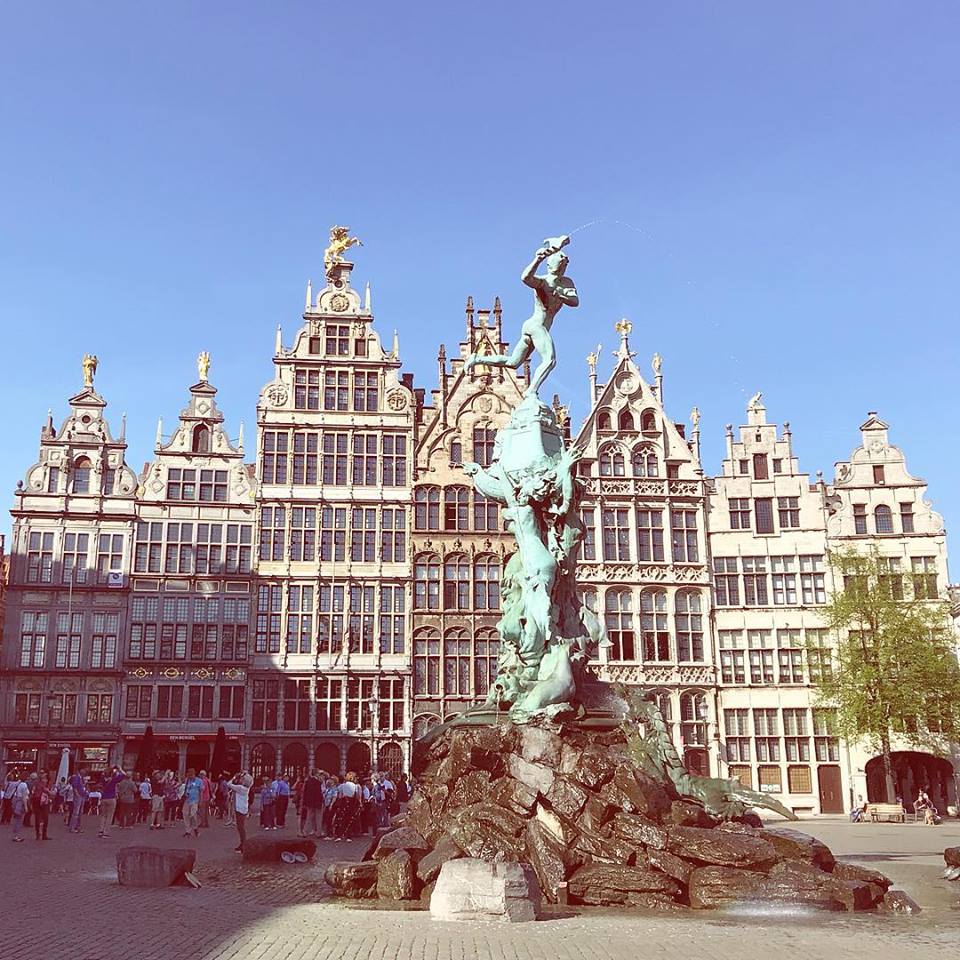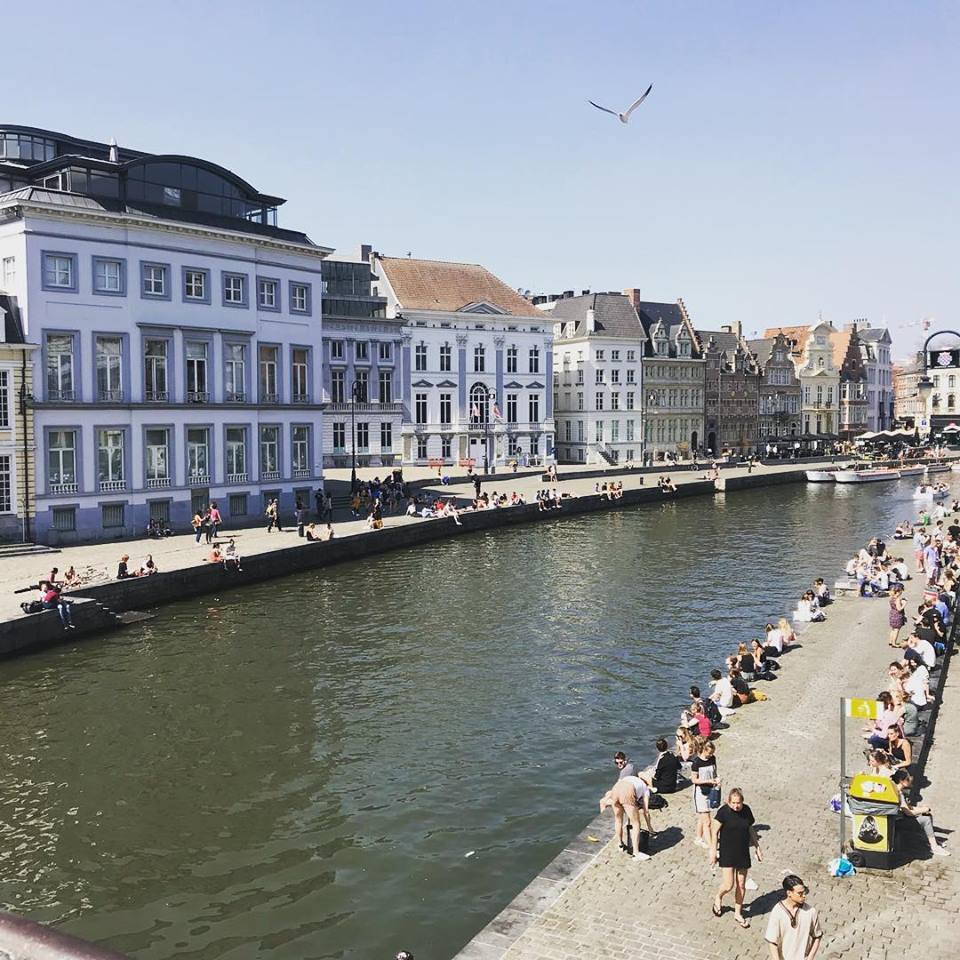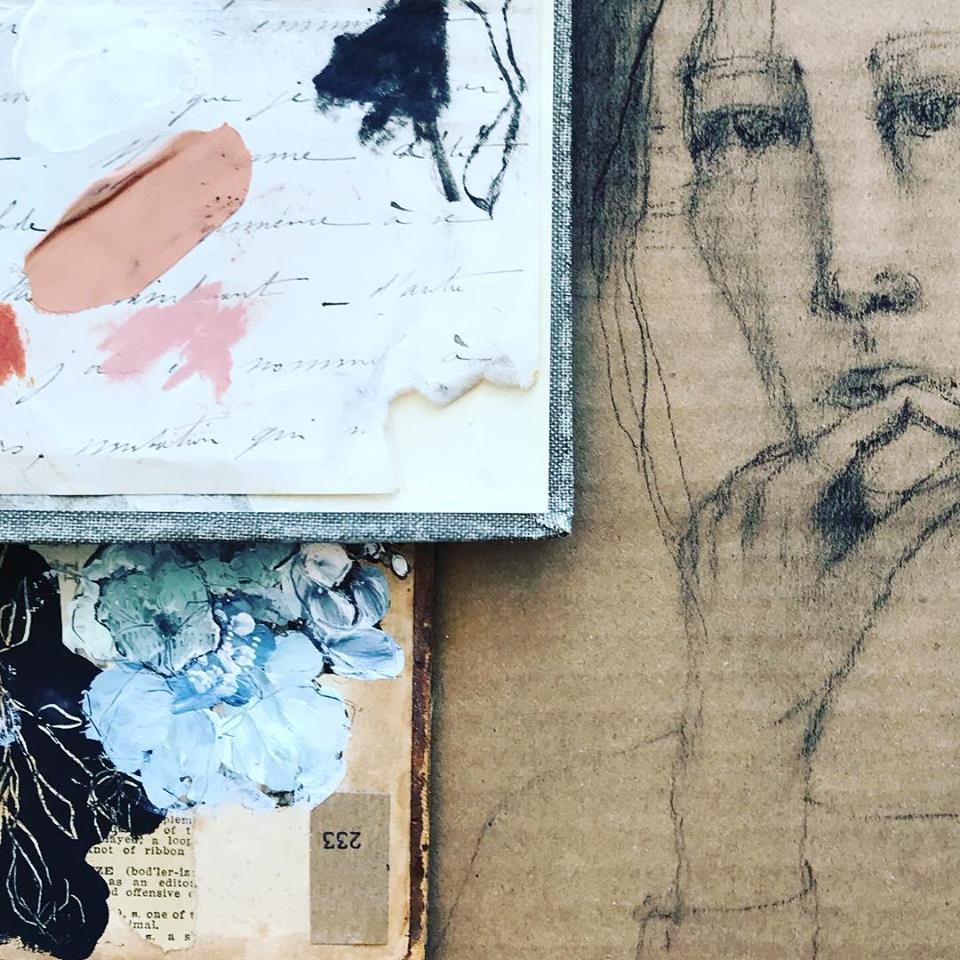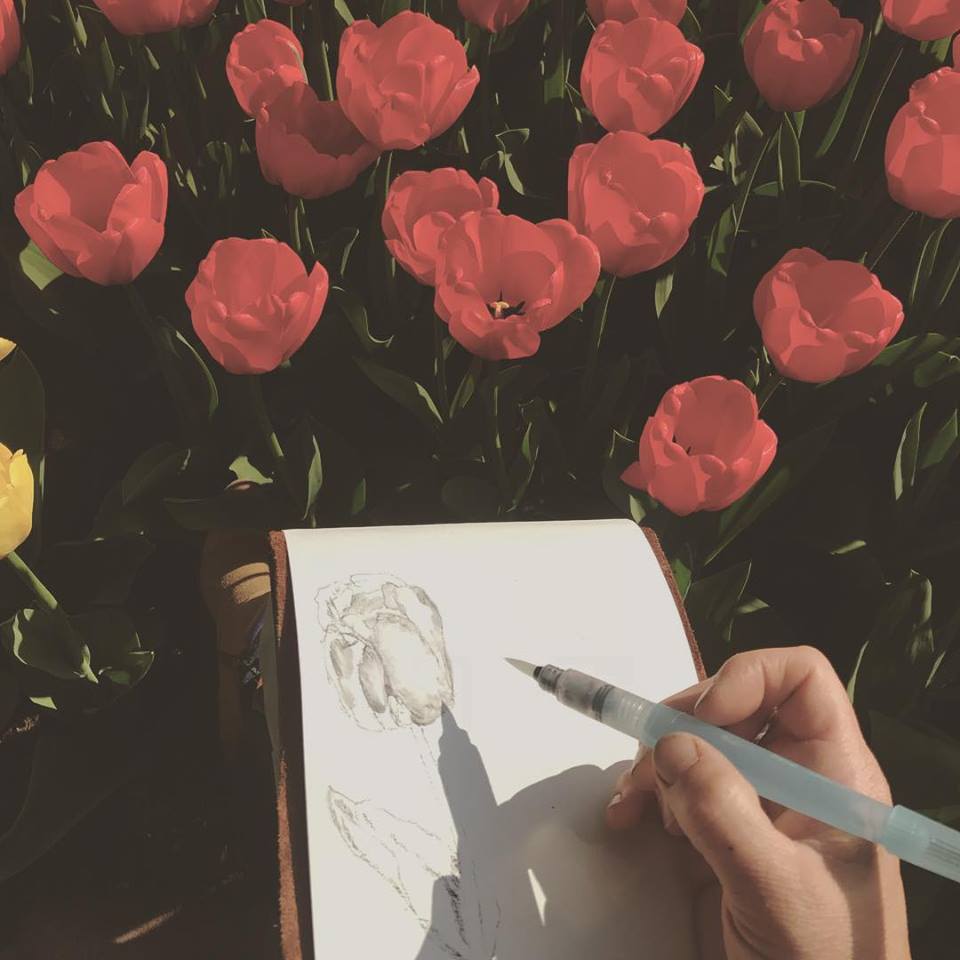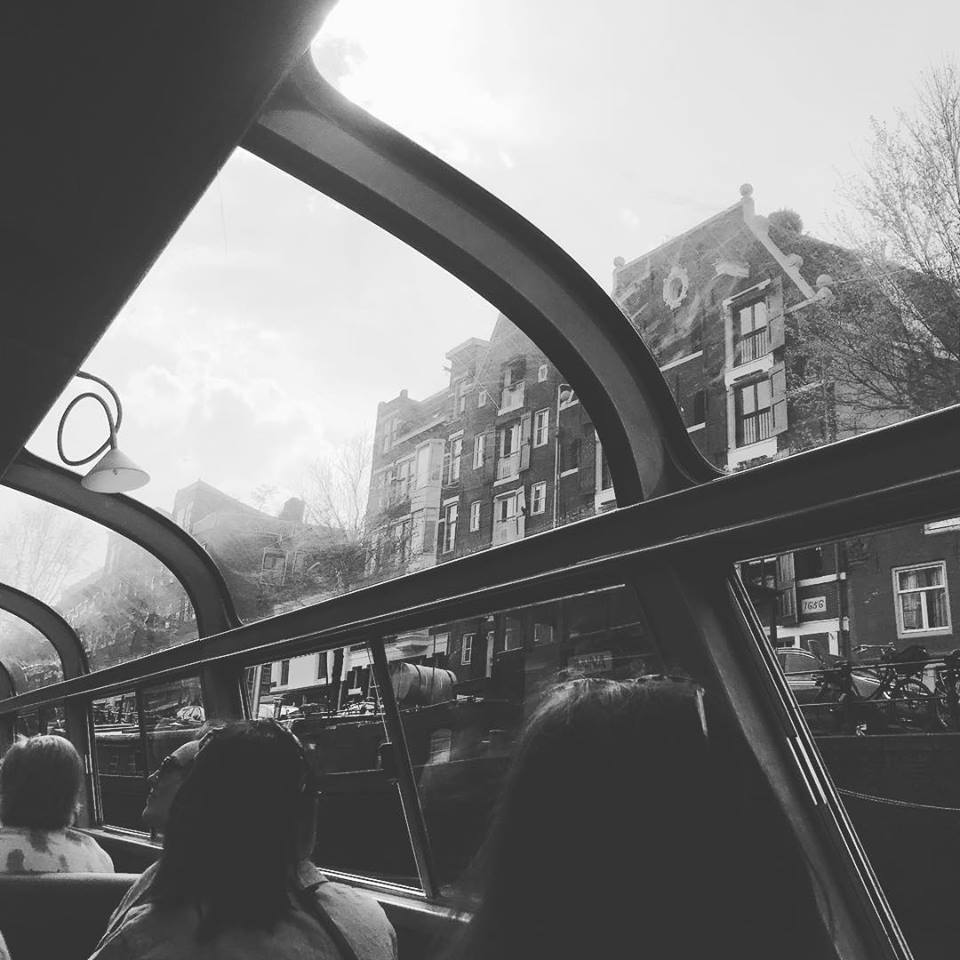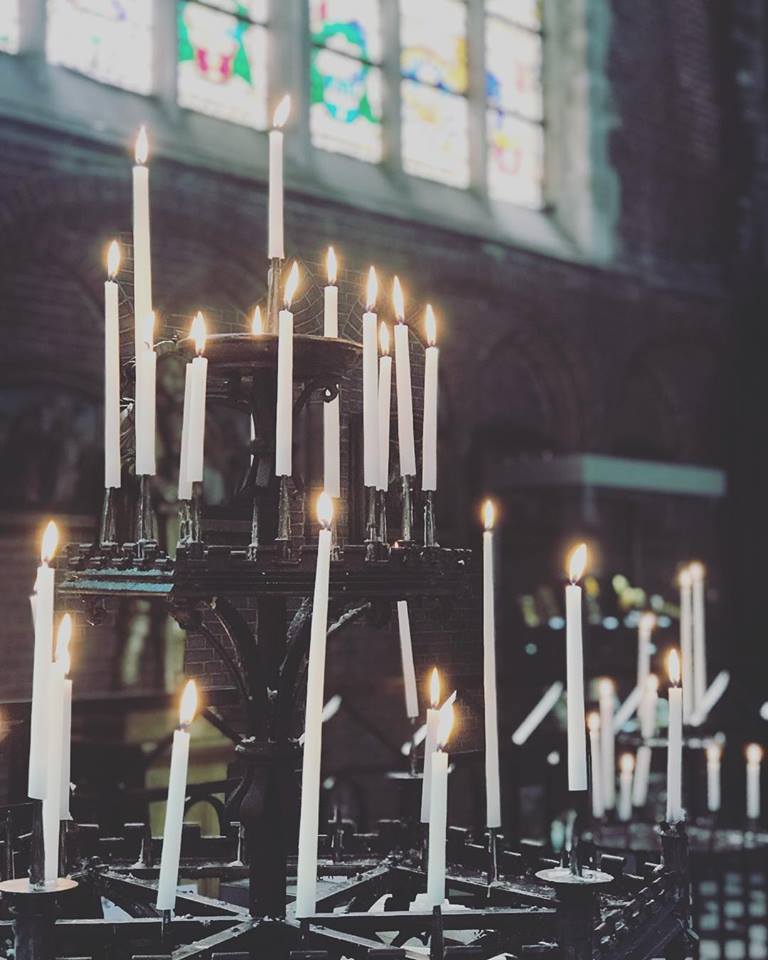 If you would love to join me in my last Living Studio workshop abroad I would love for you to be a part of The Living Studio | Prague to Budapest!  Come and read all about it!