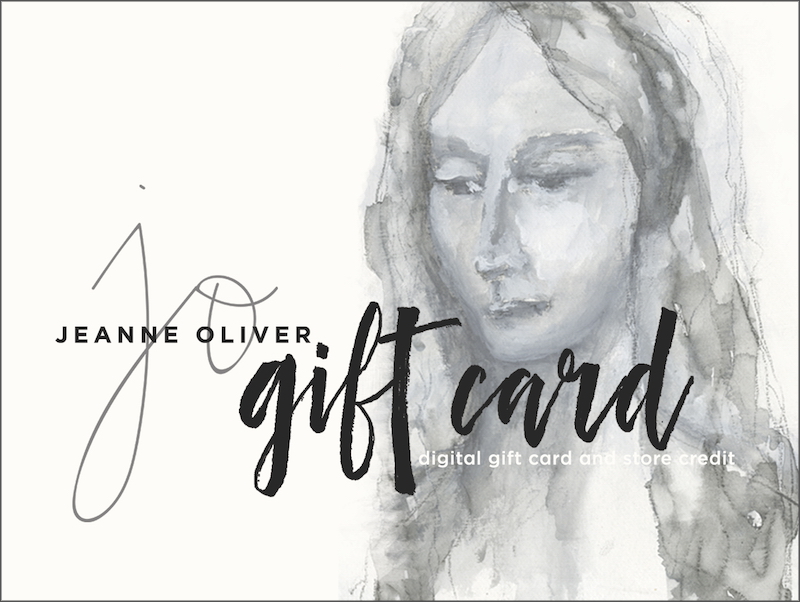 It can be so easy to shop for those we have the same in common with but sometimes there are others that we love so much but shopping for them is just plain hard.
You want to do something nice for someone you care about but you also want to give them something they will LOVE and USE! If you have a creative in your life (or someone that WANTS to learn to create) give them a JO Gift Card. If you have people asking what YOU want for Christmas just forward them this email or direct them HERE.  You can use a JO Gift Card on all online courses, artisan goods in the shop and live workshops!
Now, I better go put some Christmas music on and grab the tape because I haven't started wrapping! So much love to you and from our home to yours…Merry Christmas!