I have been a part of this amazing group of women, bloggers, designers, and entrepreneurs for many years now.  I can think back to all the years of the collaborations, inspiration, encouragement and more that we receive from one another because we are a part of a community. Gathering together not only brings home tours and fun posts but it also allows our communities to expand and grow deeper roots. Whatever role you find yourself in your life I have to tell you that one truth I know to be the truest of truths is that we need each other and we need community. Find a community that speaks life into and over you.  So, I can't wait to share once again from this sweet community created by Kristen Whitby of Ella Claire. Welcome to the Seasons of Home Tour and our fall kitchens!
The evenings are coming a little faster and the nights are getting a little cooler. We are still hanging on to the last of summer but our land is telling us it is about to change. We are already seeing the gardens changing, the grass is not growing as quickly and the leaves are hinting at the colors that will soon appear. The biggest joy on our land right now is the apple trees heavy with ripe apples. The branches are bending down to the ground and there are so many that we could never eat them all. It is the most fun to snack on them while we play outside, share with the local horses and to invite friends to fill their own buckets. Each season is so sweet and brings such simple and beautiful changes that we can think we love one the best and then change reveals that we love them all.
Each season my favorite way to bring the outdoors inside is to gather from our land. When we lived in a subdivision close to lots of neighbors I did the same and fall is the most perfect season for bringing simple elements inside to make a big impact. Welcome to our fall kitchen filled with foraged treasures.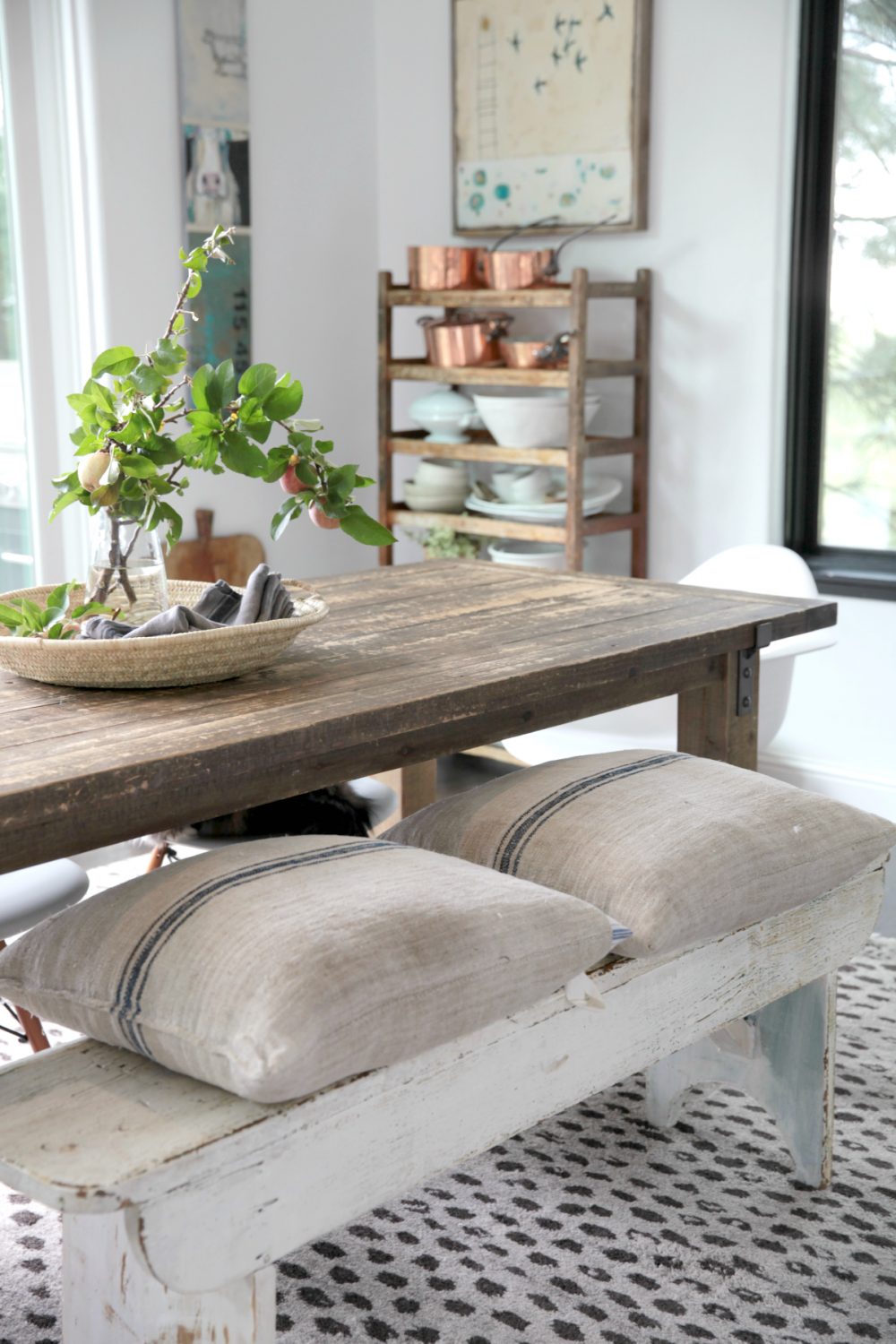 | I love warming a small up with layers and textures|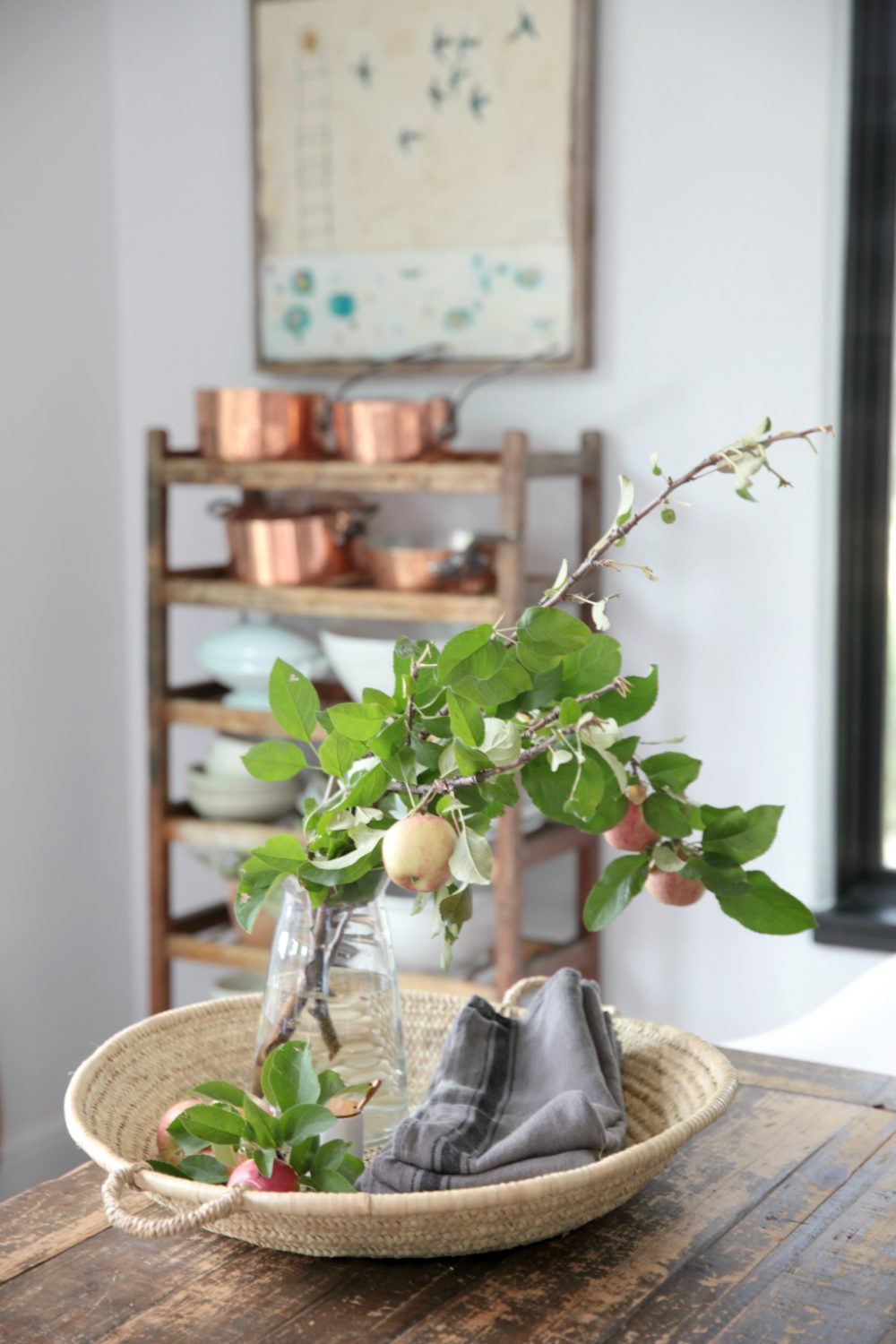 |This year our apple trees are heavy with apples and made the perfect centerpiece|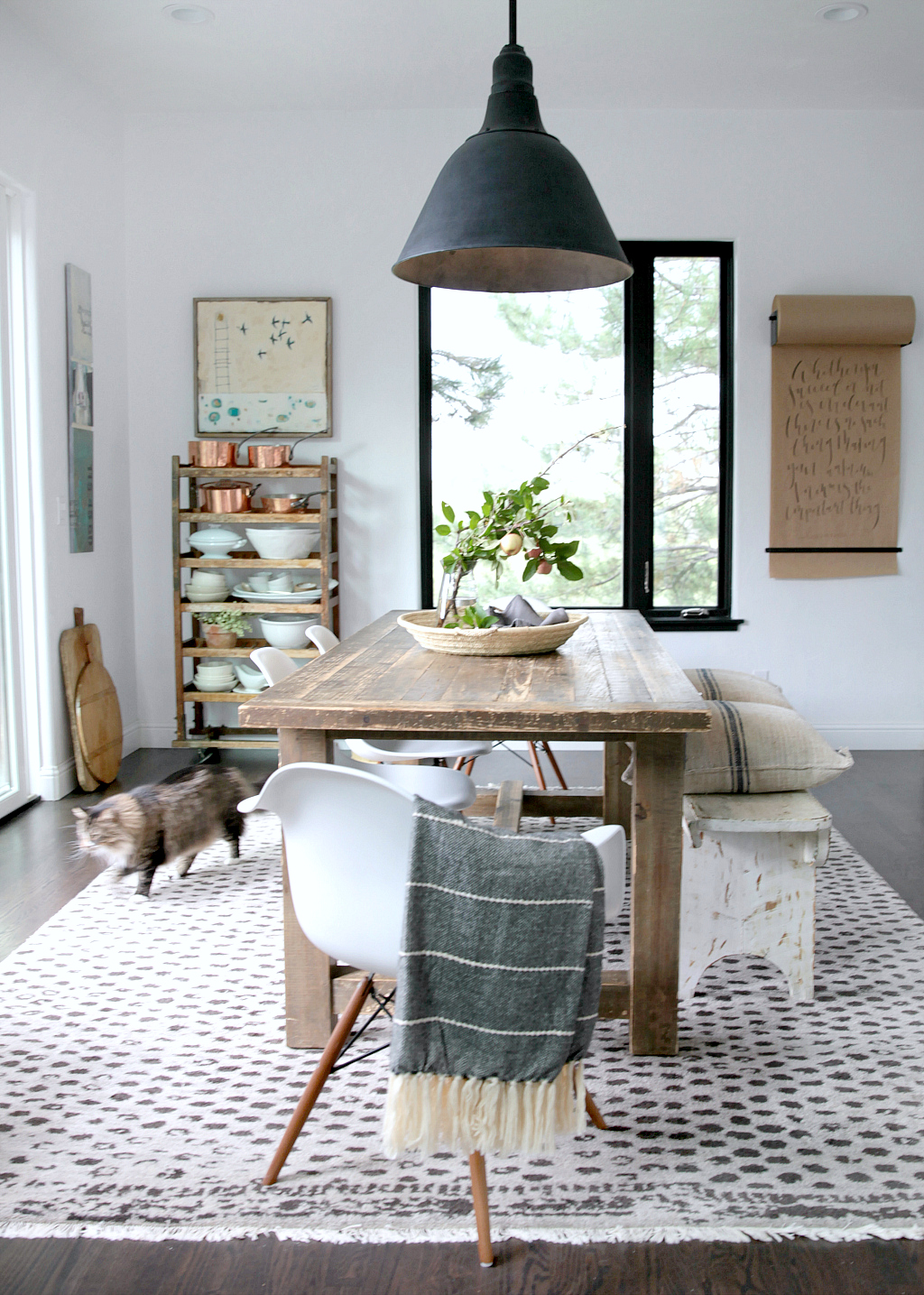 |I like to keep our salt and napkins always on the table. The cat usually wants to sit on top of them though|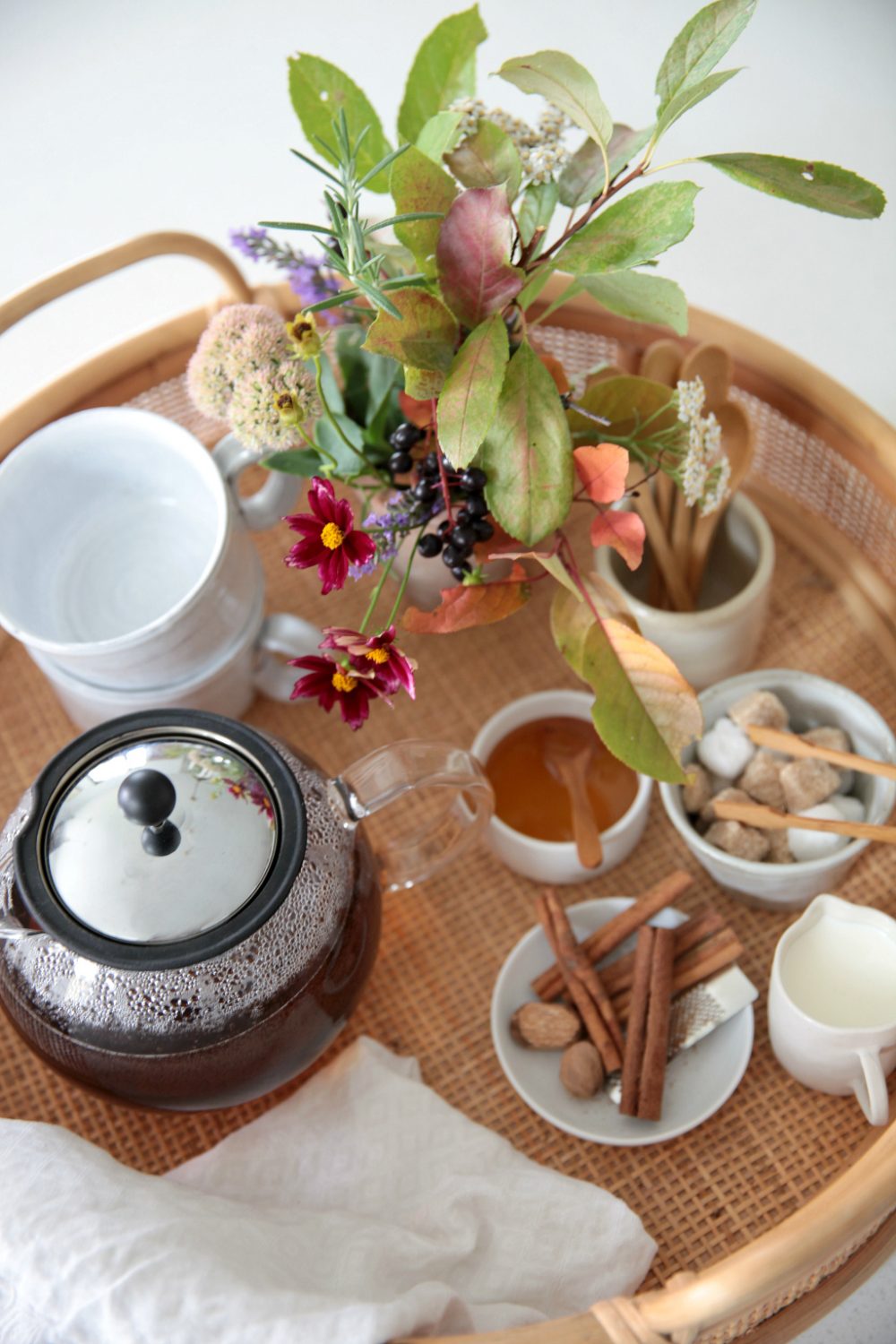 |Whether serving coffee or tea it is fun to serve it with fun extras|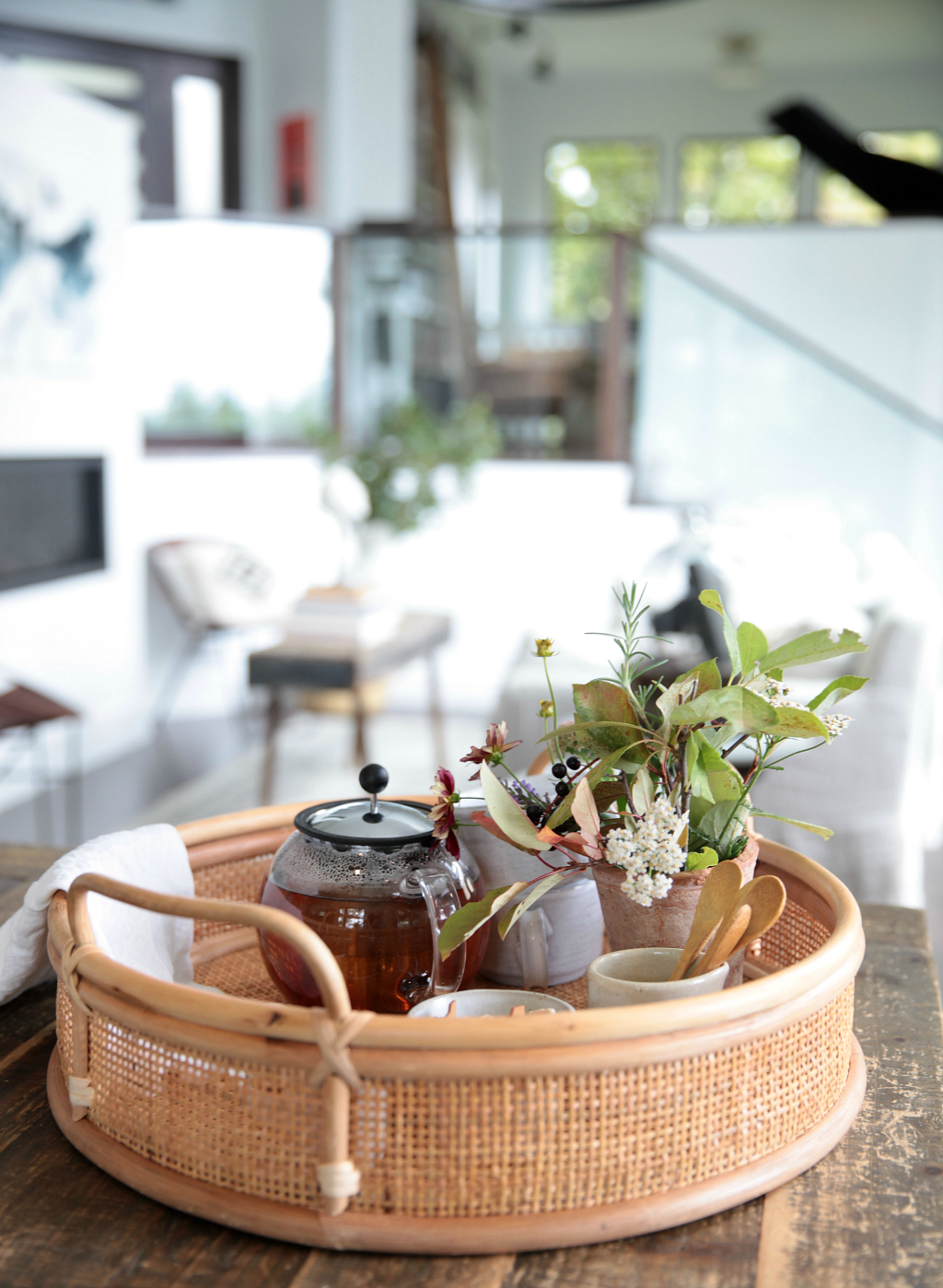 |When the weather really drops I like to have tea ready for the kids when we are starting school. I know they like it too|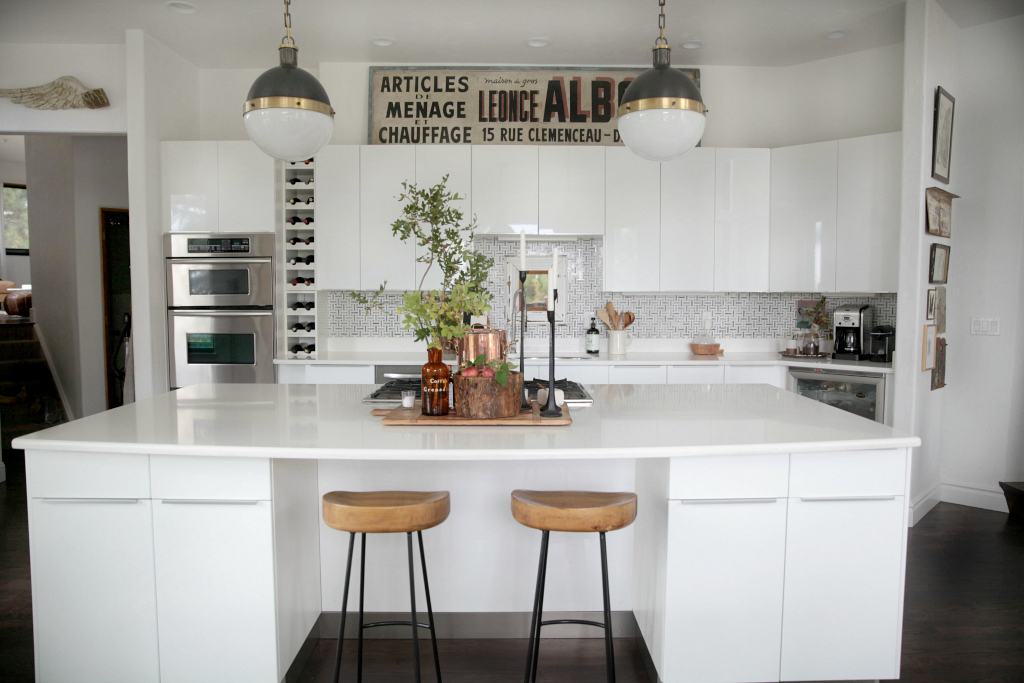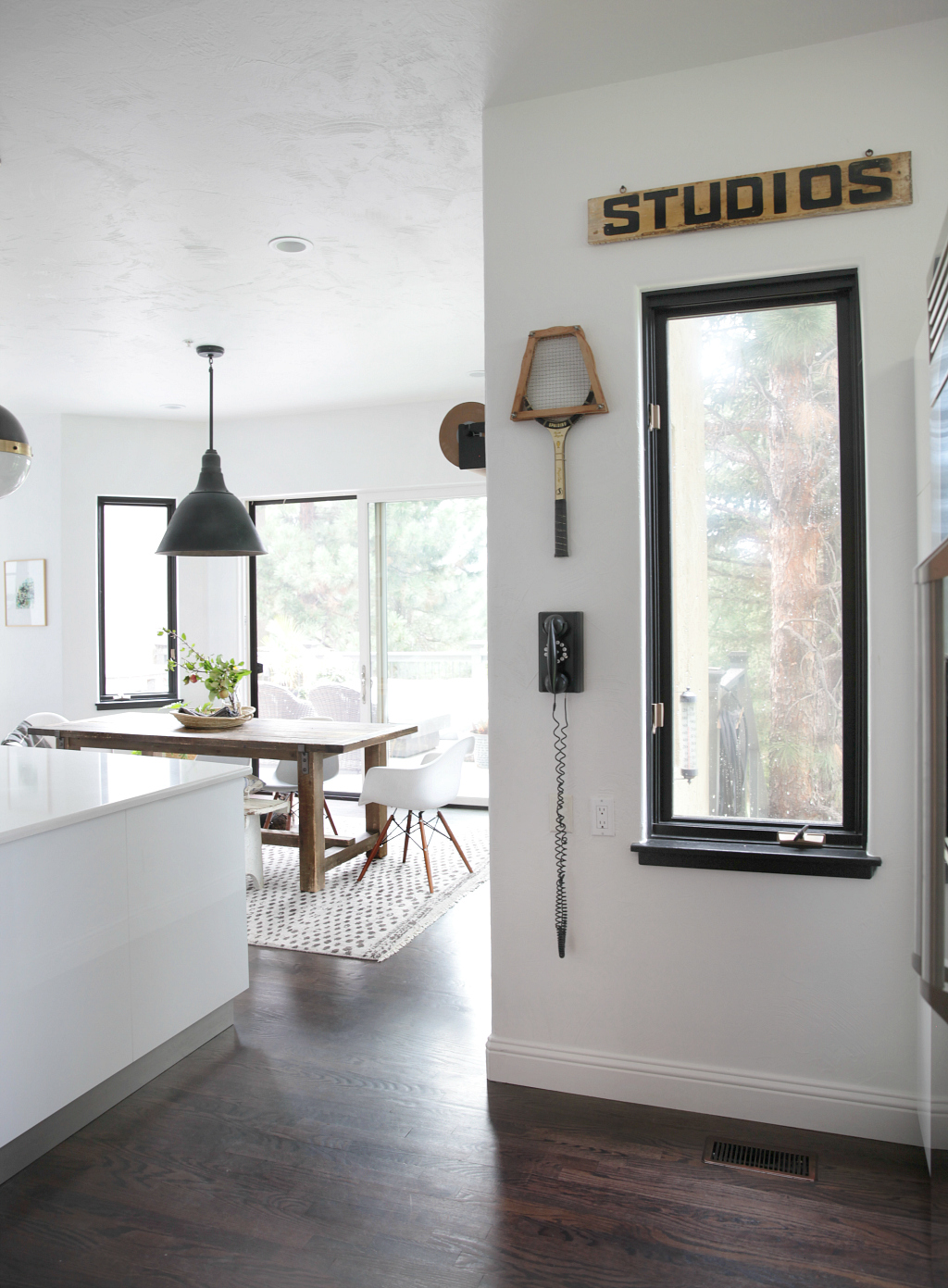 |The most talked about item in our home is that we have a landline. Most kids are so enthralled with it|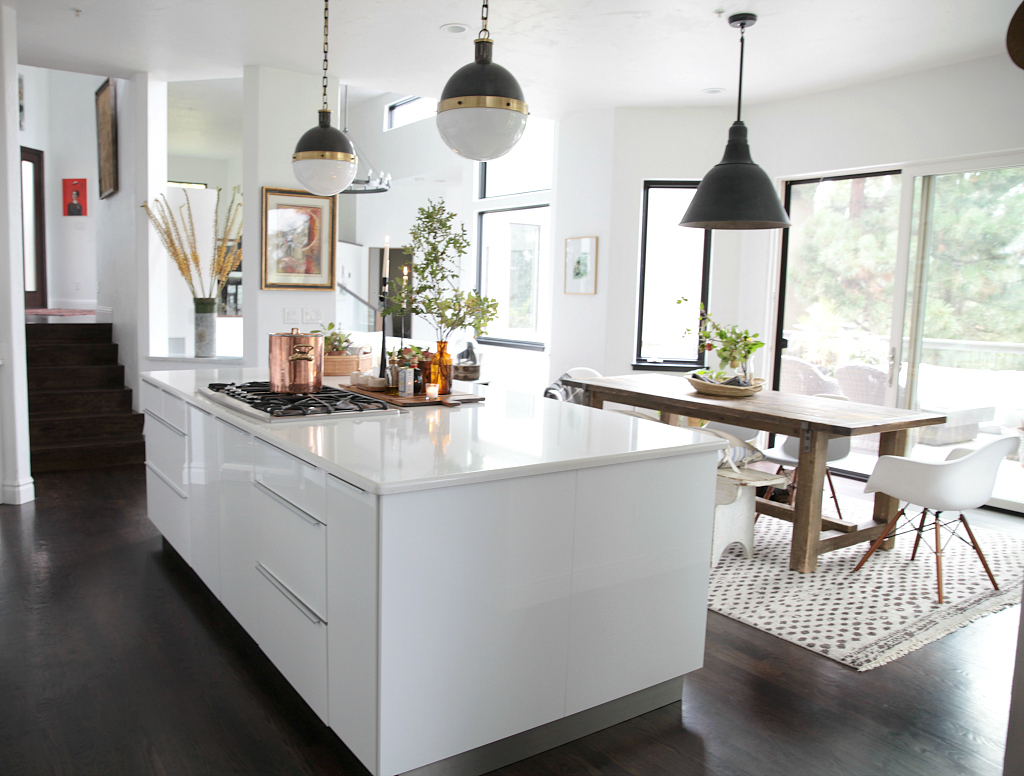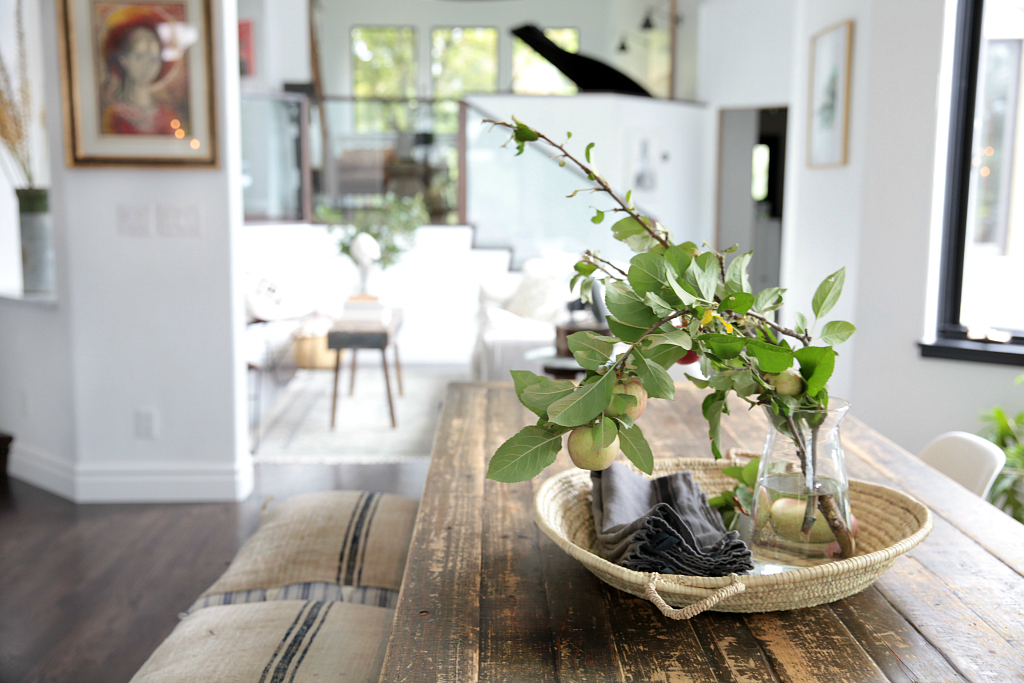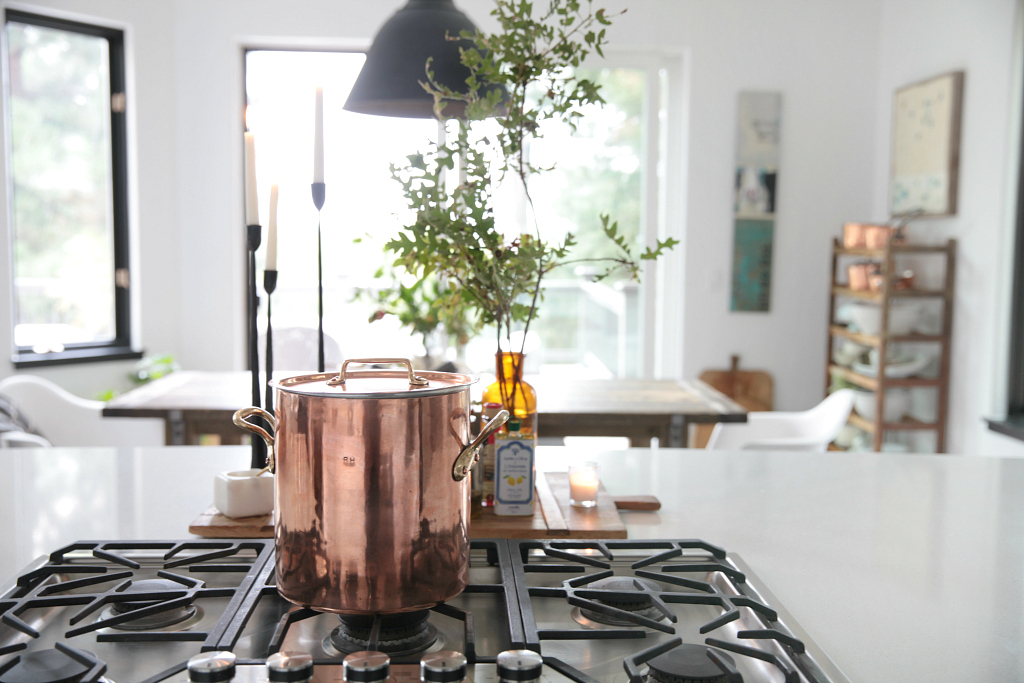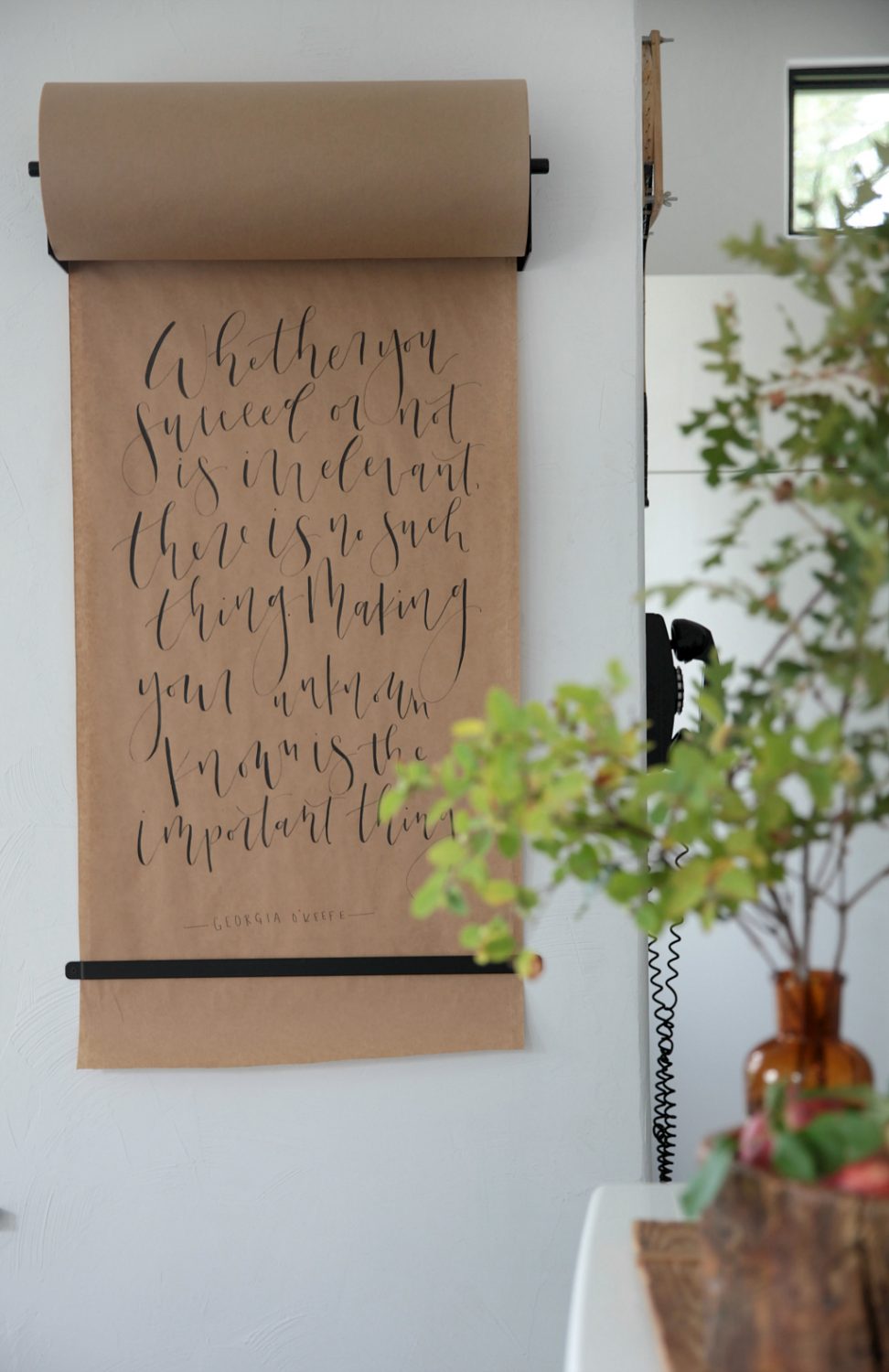 Thank you so much for visiting! If this is your first time here I would love to tell you about our online art and lifestyle classes.
They are truly amazing and if you love all things home you will LOVE these home courses. I think they are like your favorite magazines coming to life.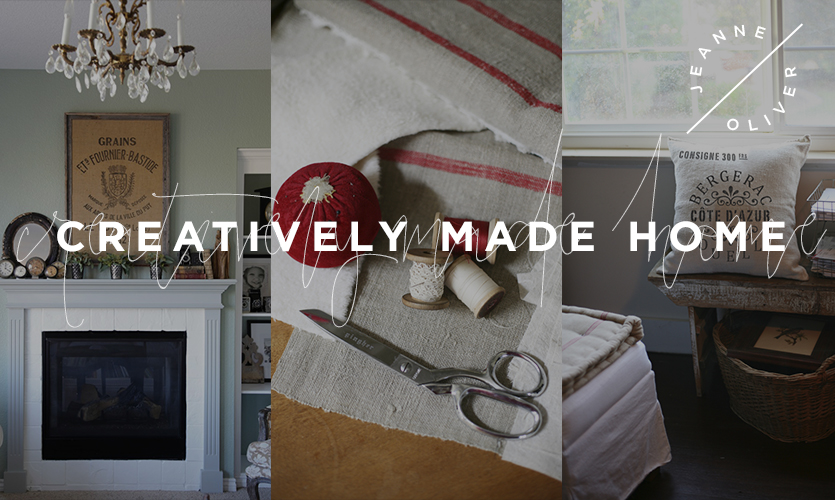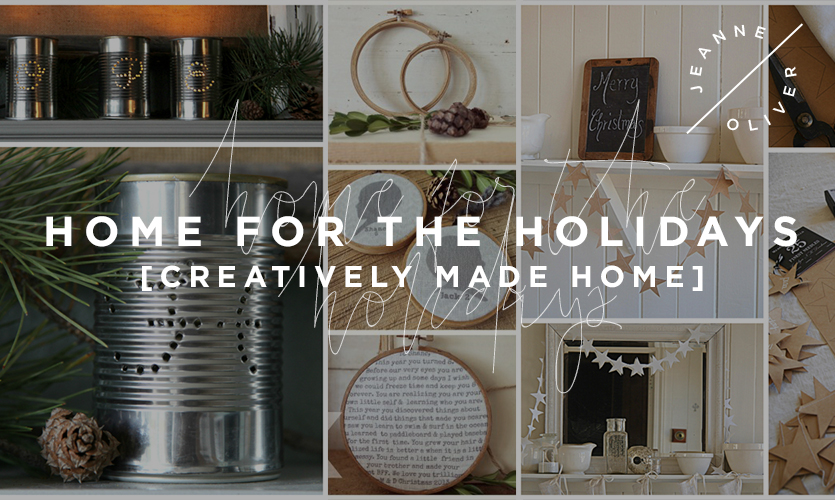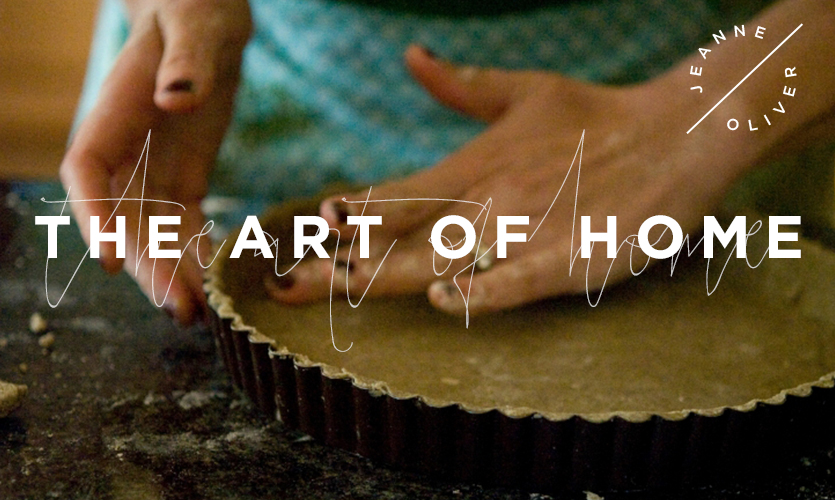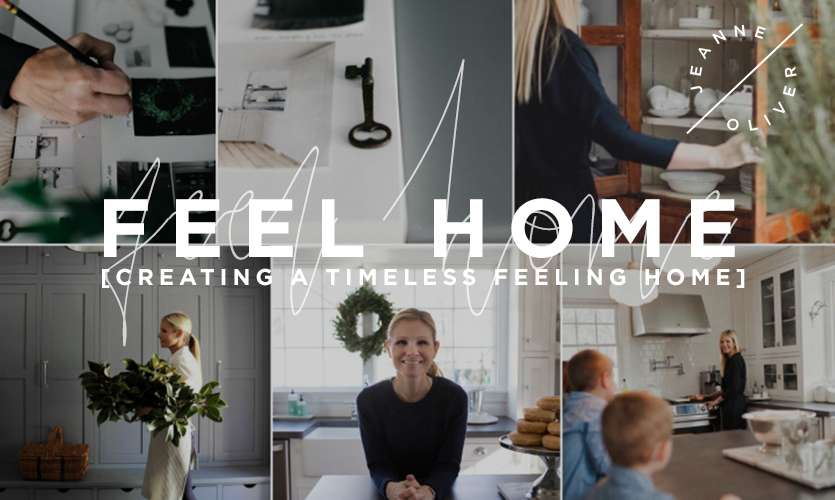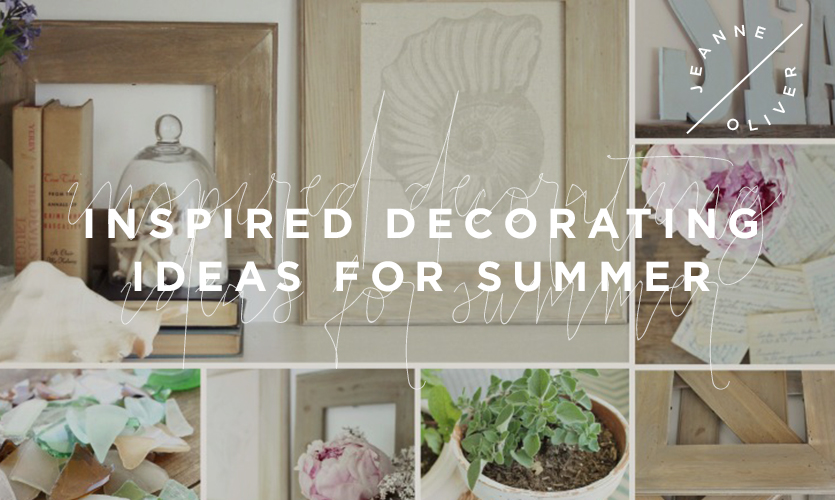 To search all lifestyle courses please go to Courses along the top of the blog. You can then search lifestyle courses by going to Artistry and choose Homemaking.
Have so much fun on the home tour below and thank you so much for stopping by!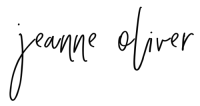 Ella Claire | French Country Cottage | Craftberry Bush | Rooms For Rent
Jeanne Oliver | Nina Hendrick Design Co. | Shades of Blue Interiors | Zevy Joy
Dear Lillie | Home Stories A to Z | Beneath my Heart | Boxwood Avenue
Nesting with Grace | Jennifer Rizzo Design Company | Julie Blanner | Thistlewood Farms