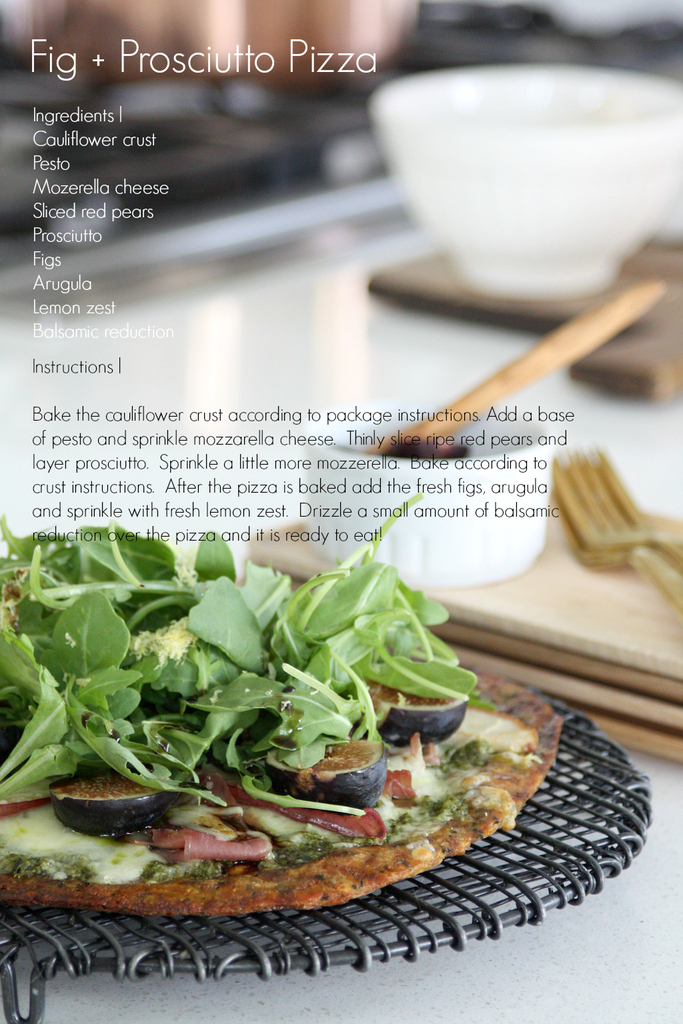 Figs are in season and you can find them at many of the markets here in Colorado. I love that with the change of seasons comes the change in flavors we can add in our cooking.
Around 4:30 each afternoon I remember that we like to eat dinner! Maybe you are the same way. No? Just me? Well, maybe you are better prepared than I usually am but this one is so easy you can still pull it off for tonight!
These flavors are amazing together and this may just be the best way to get everyone to eat their greens!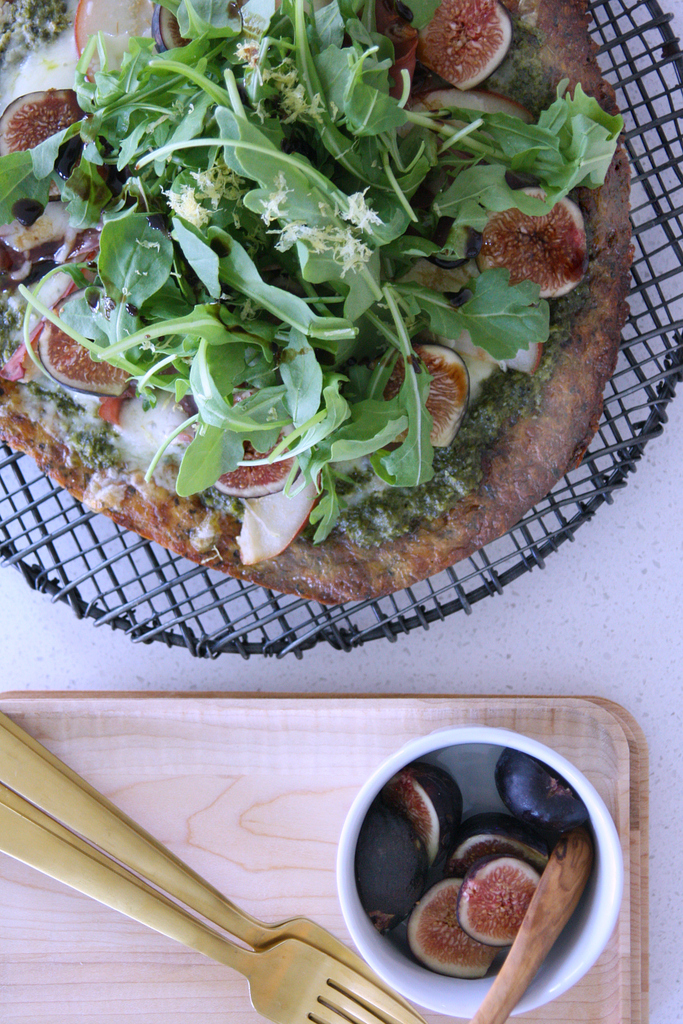 | We order our cauliflower crust from HERE |