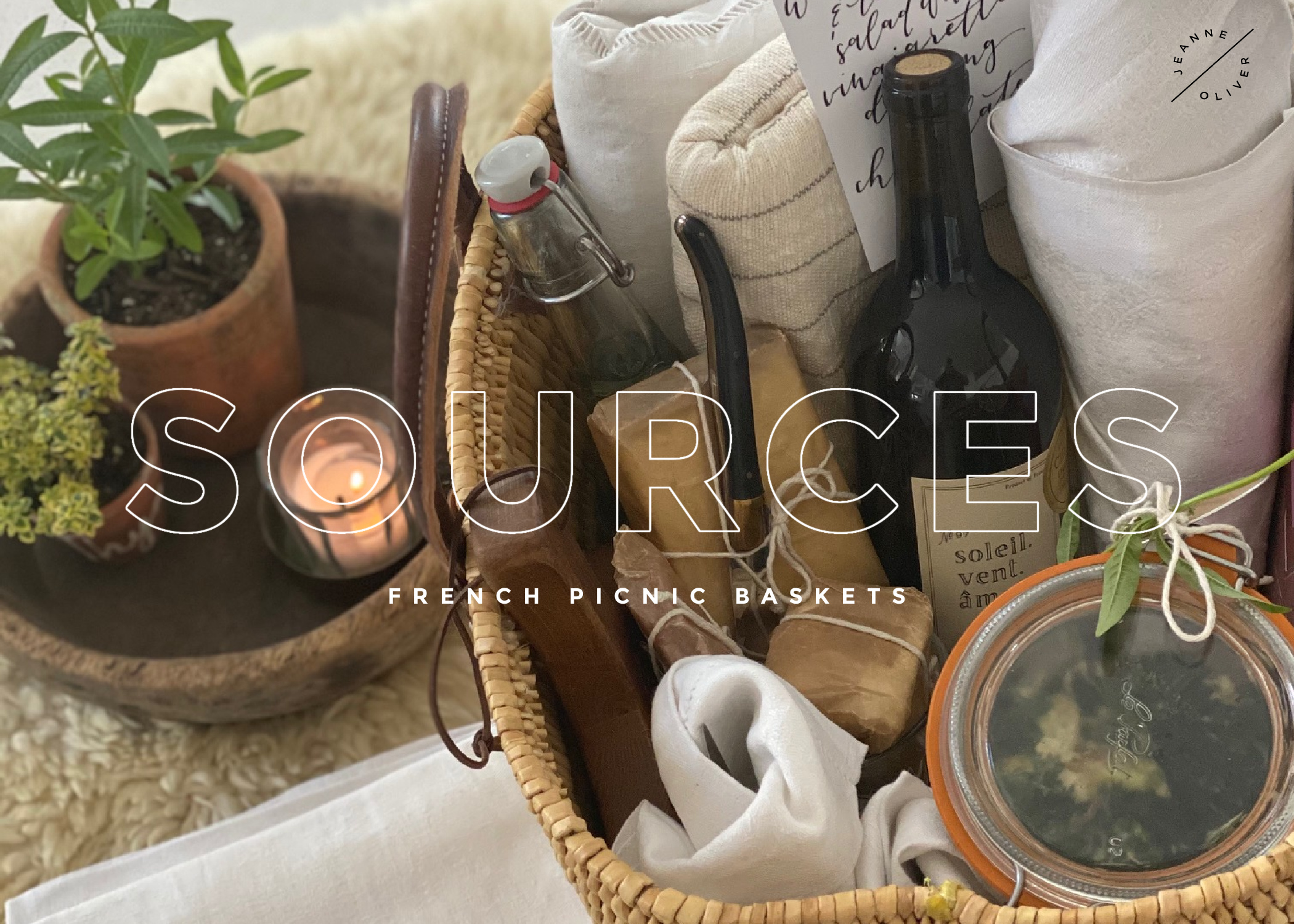 Thank you for the beautiful response to the French Picnic Basket video! I loved all of the comments, emails and private messages about the video and also your memories of being at one of our live workshops and enjoying the picnic yourself. Knowing how much beauty means to you always inspires me to never be ashamed that I love things a certain way and it is one of the ways I show how much I care about you when you all come to our home, studio and land! I think it makes me feel like we really see and understand each other. What a gift!
We have been getting so many emails and private messages about sourcing for the baskets! I couldn't keep up with all of the requests so I put together a sourcing guide and I hope that helps. I share easy to find sources on Amazon and also share some of the original sources in the video. I really hope you create a basket with what you have and don't wait for a "perfect" looking picnic to start loving on those around you. My items have been gathered over the years and I encourage you to take your time putting your basket together too.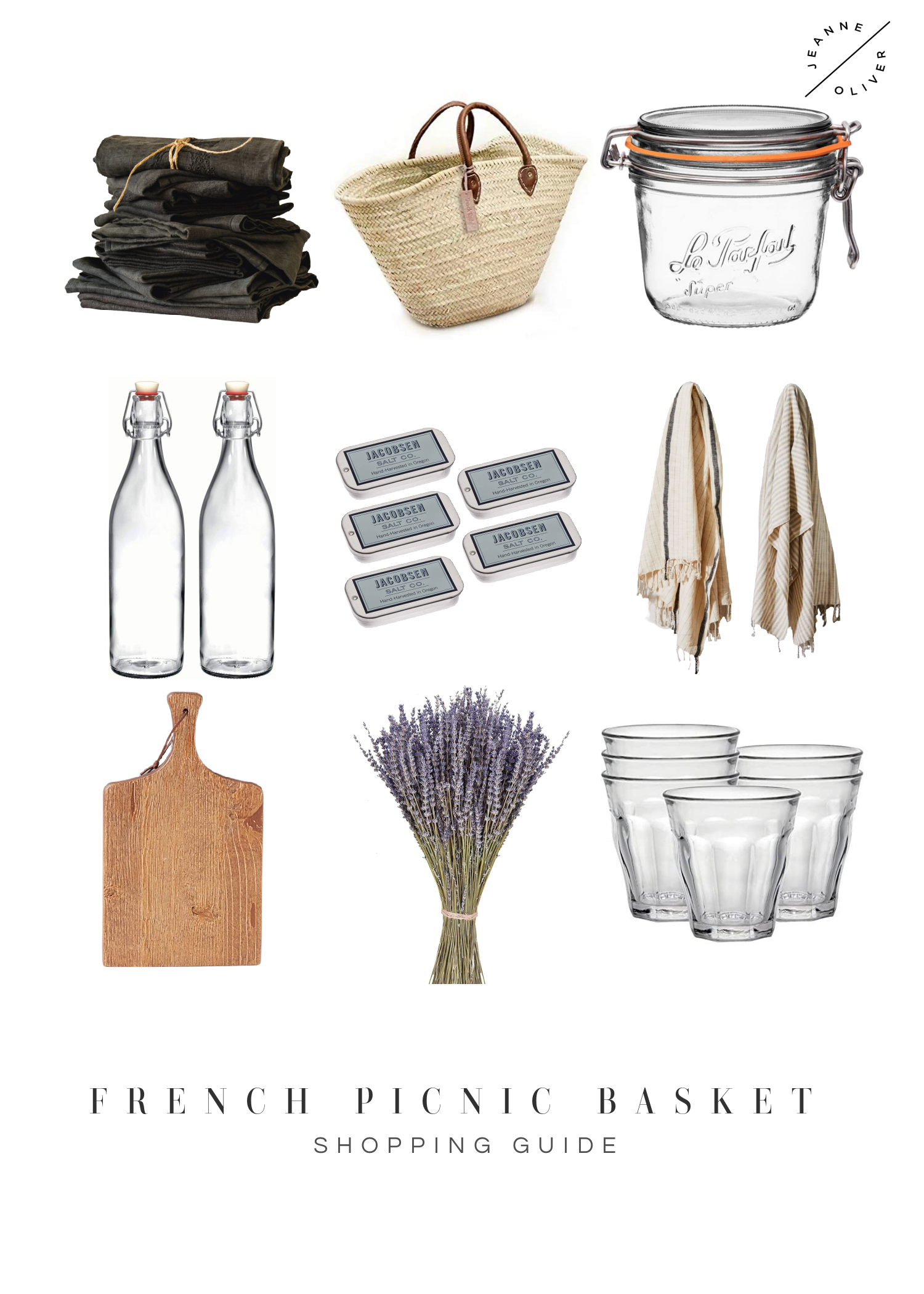 | Vintage French Linens | Picnic Basket | Le Parfait Jars | Glass Water Bottles | Salt Tins | Turkish Towels | Breadboard | Dried Lavender | Stackable Glasses |
You can also find the shopping guide here on Amazon. All of the baskets we use for our workshops are from Rabbit Hill Lifestyle in France.
Disclosure of Material Connection: Some or all of the links in this supply list are affiliate links.  This means if you click on the link and purchase the item, we will receive an affiliate commission and we are disclosing this in accordance with the Federal Trade Commission's 16 CFR, Part 255: Guides Concerning the Use of Endorsements and Testimonials in Advertising.  Please note that we only share the links to products that we actually use and love.