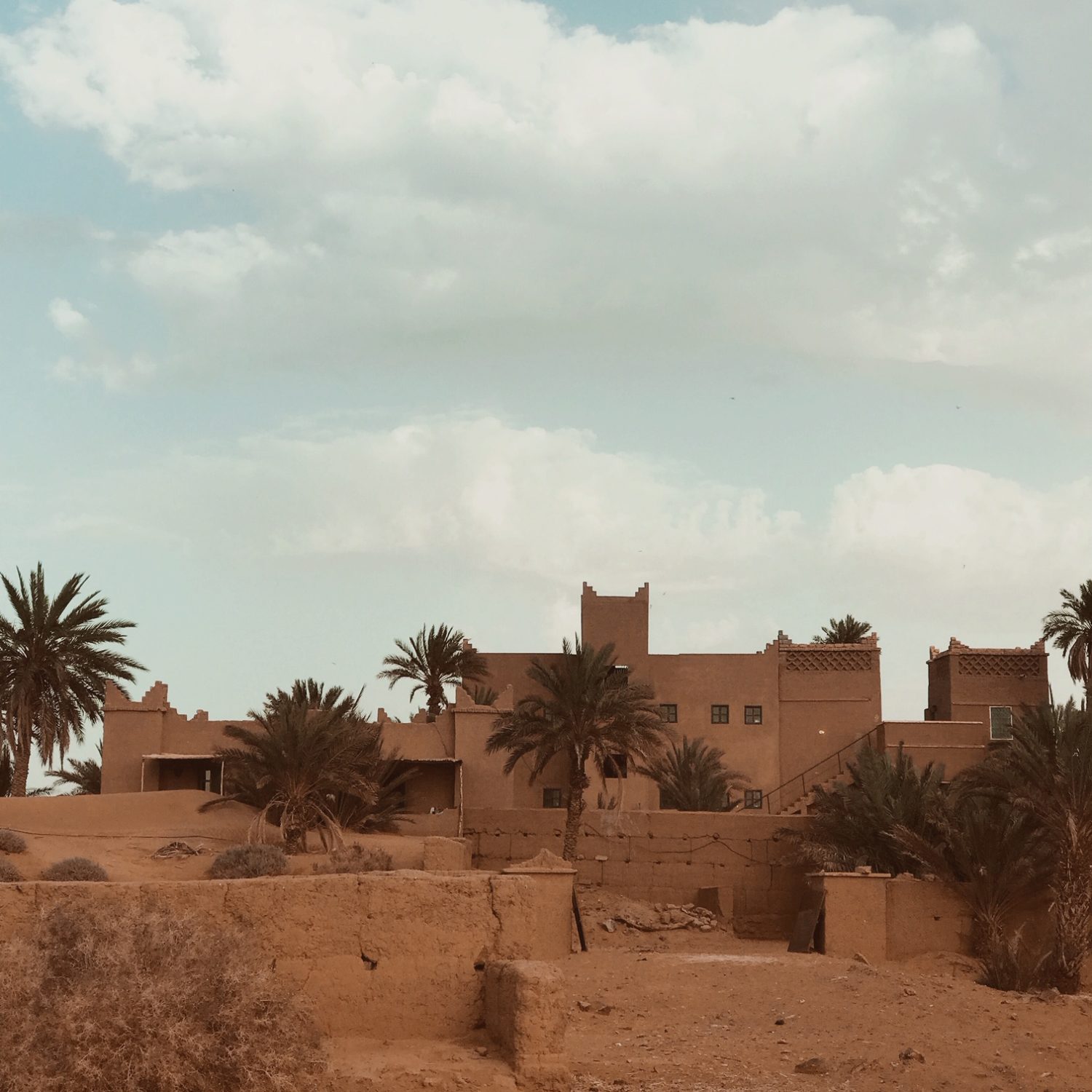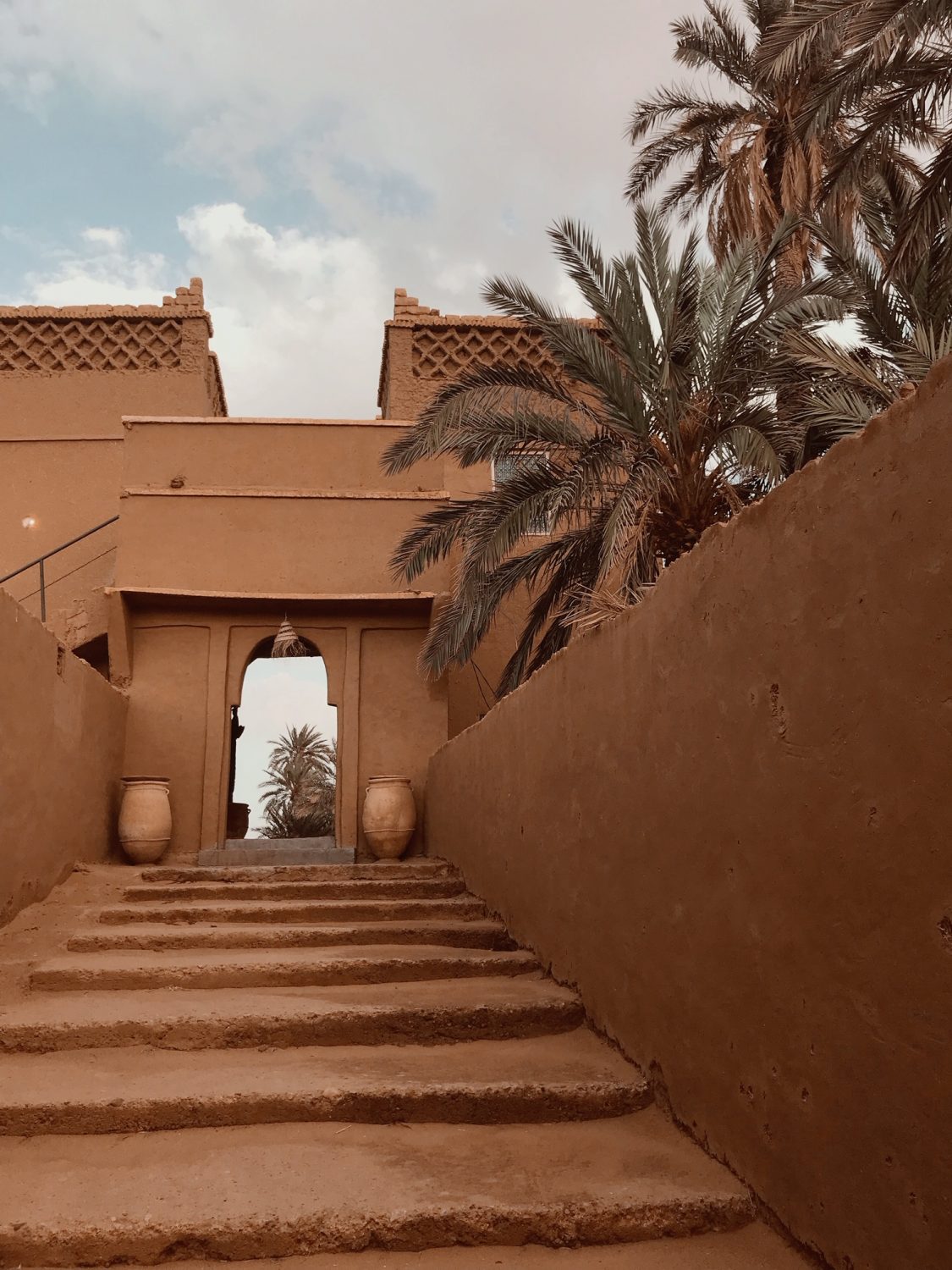 You can read part one, two, three, four and five.
I am such a homebody so when we arrived at Aitisfoul I could feel my whole mind and body let out a huge exhale. Home. We were home for the next week.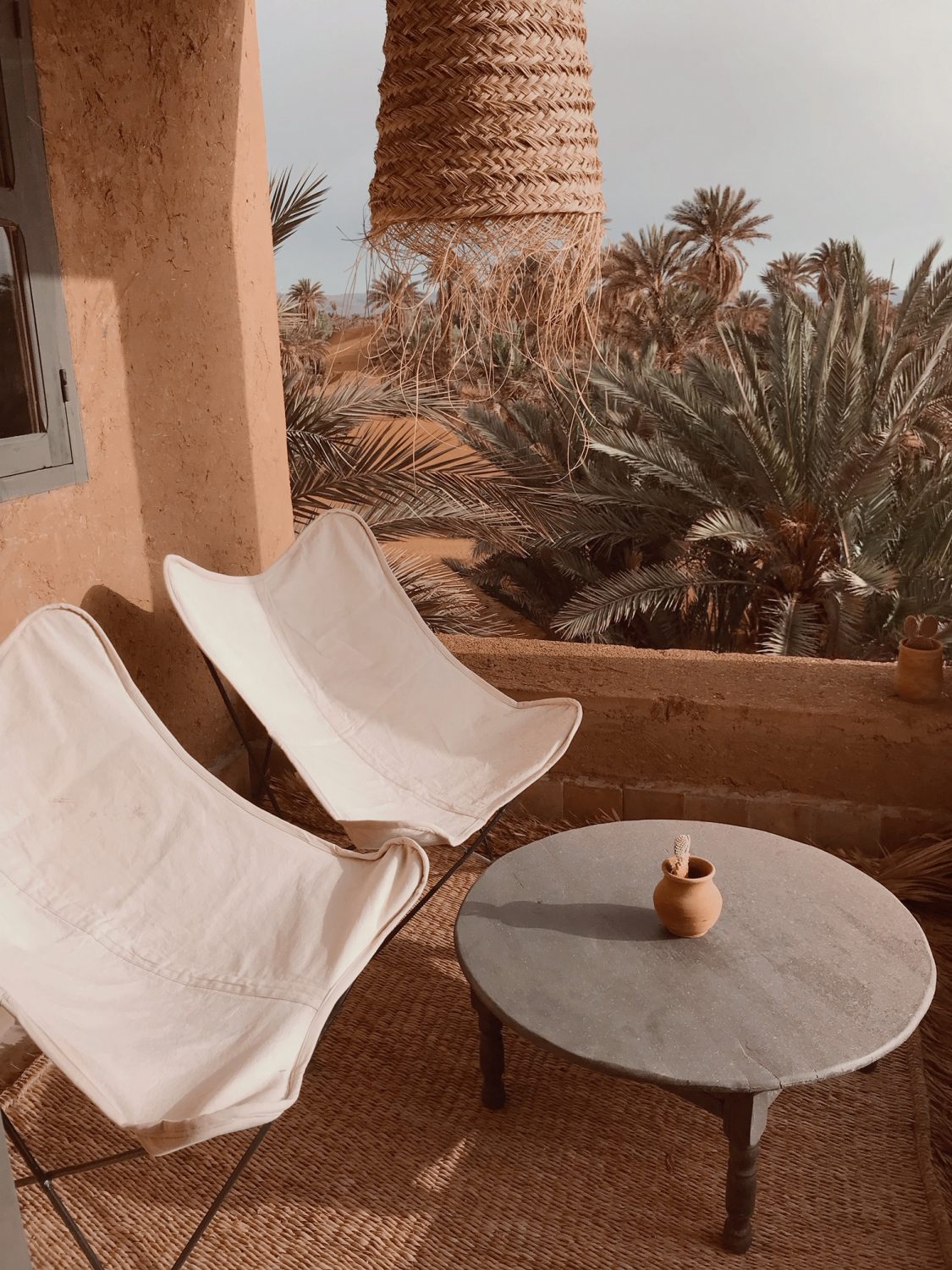 |The patio off our room|
As we went to bed that first night we could hear the rain hitting the windows and rooftop and it was the most dreamy way to drift to sleep after two long days of travel and sites. In the morning we were seeing Aitisfoul for the first time in the light and it was even more beautiful in every direction. My mind was constantly having a hard time taking in such foreign beauty.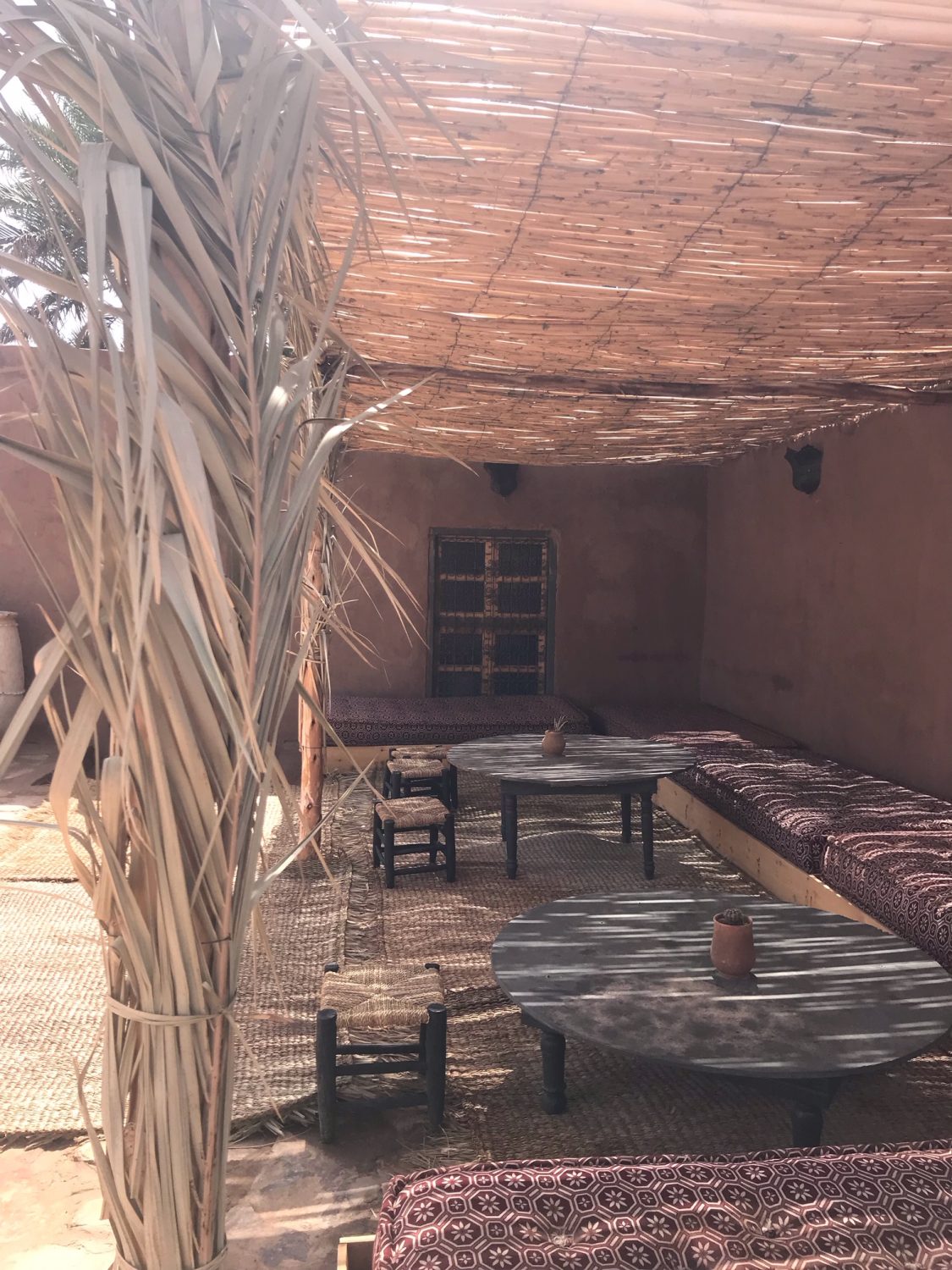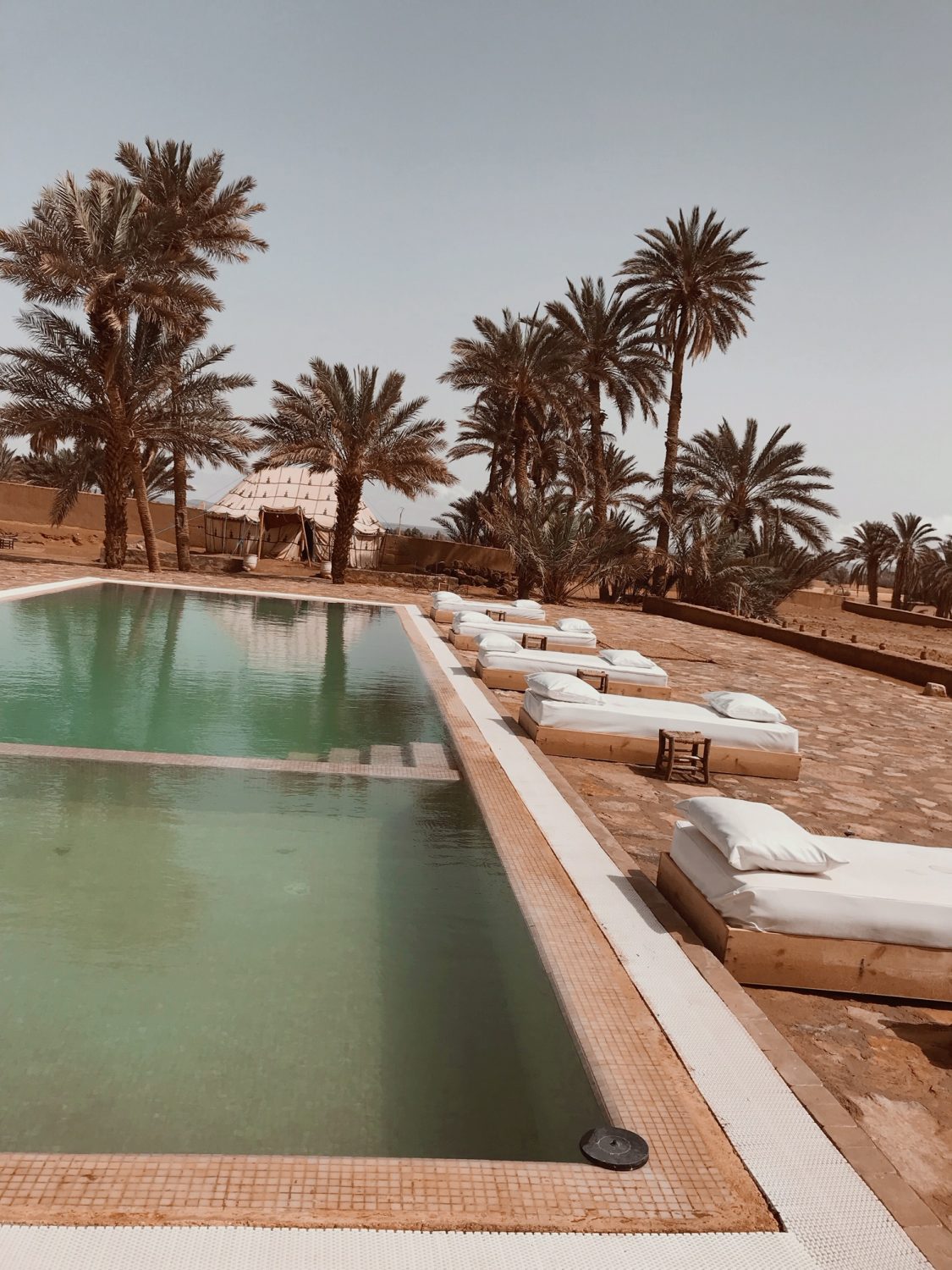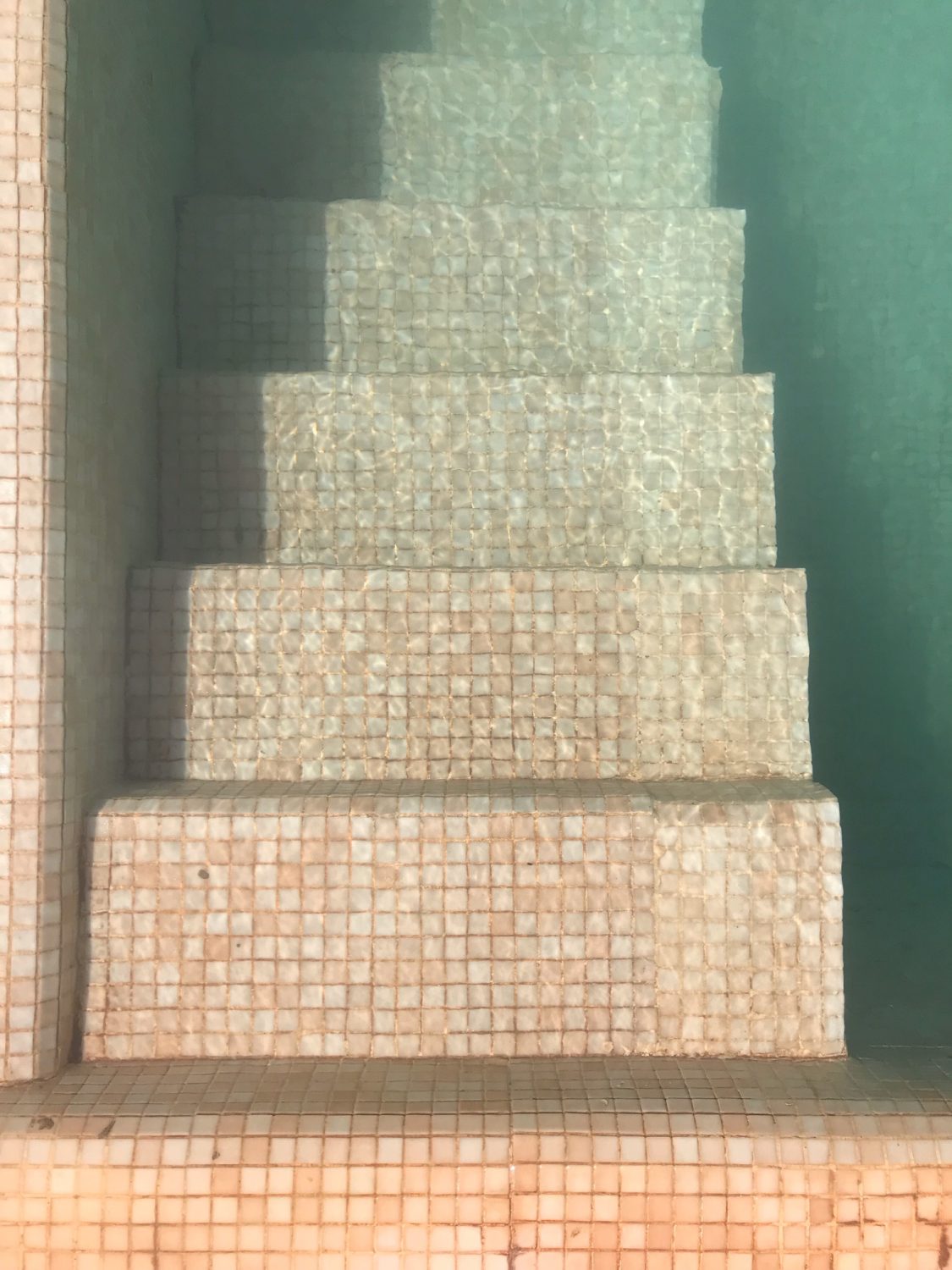 Our days were full of art, our own time to create whatever was our whim, walks, amazing foods, sun soaked naps, stargazing on the rooftop late at night, long dinners with so much laughter, a cooking class, market days, mint tea from morning to night, sand covered feet, stitching in the warmth of the sun, nights staying up too late laughing and never running out of words with my dear friend, jumping into the pool with all of our clothes on, new friendships and such a sweet spot of deep rest.
I hope these photos capture some of it.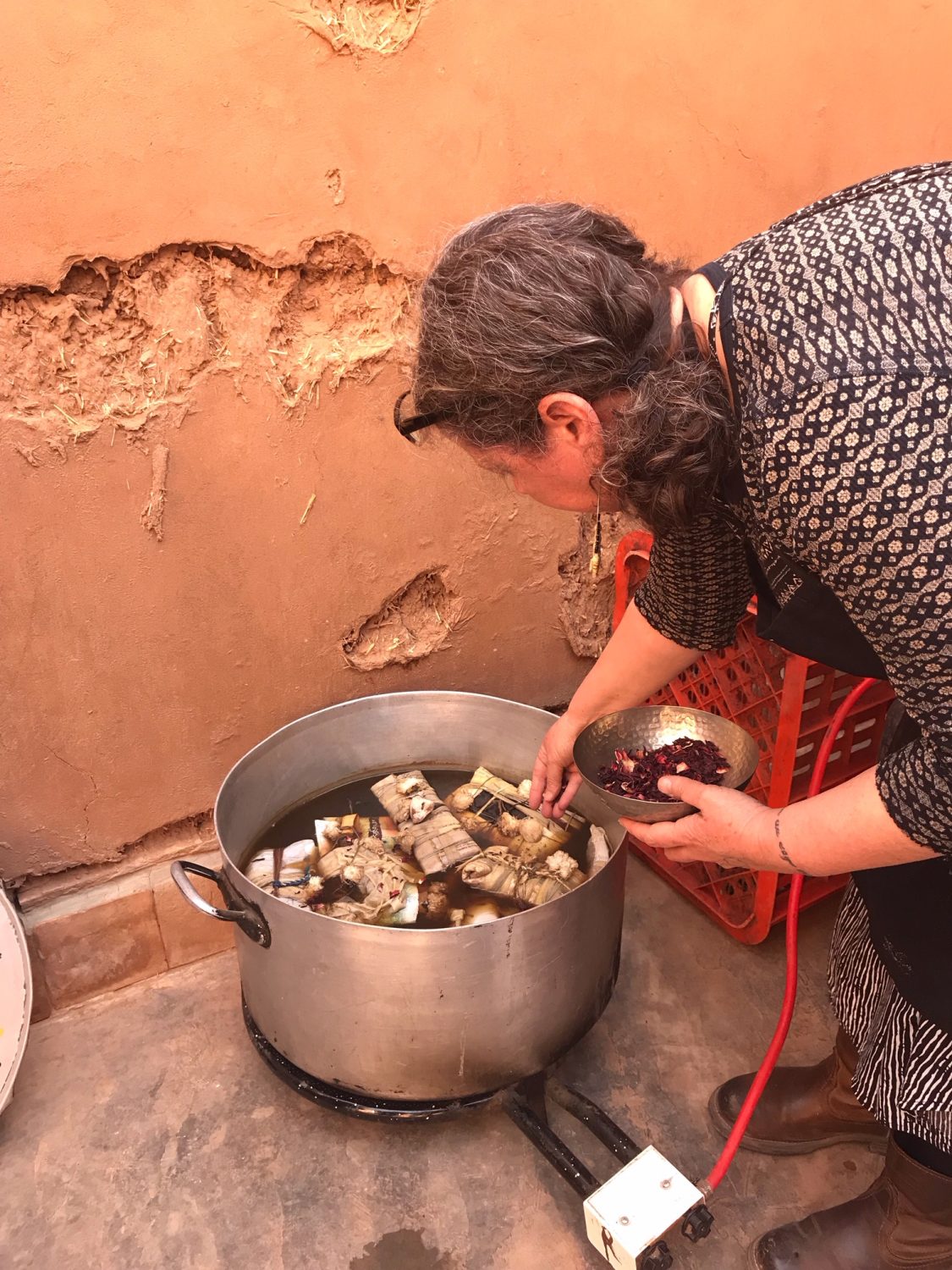 |Orly Avineri dying papers with black tea and hibiscus|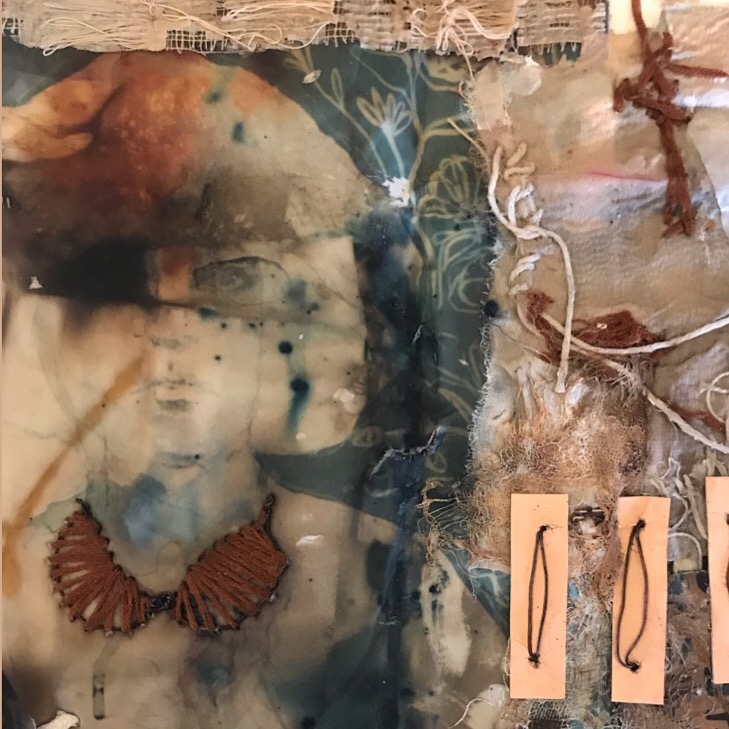 |I brought some of my art and had fun altering it|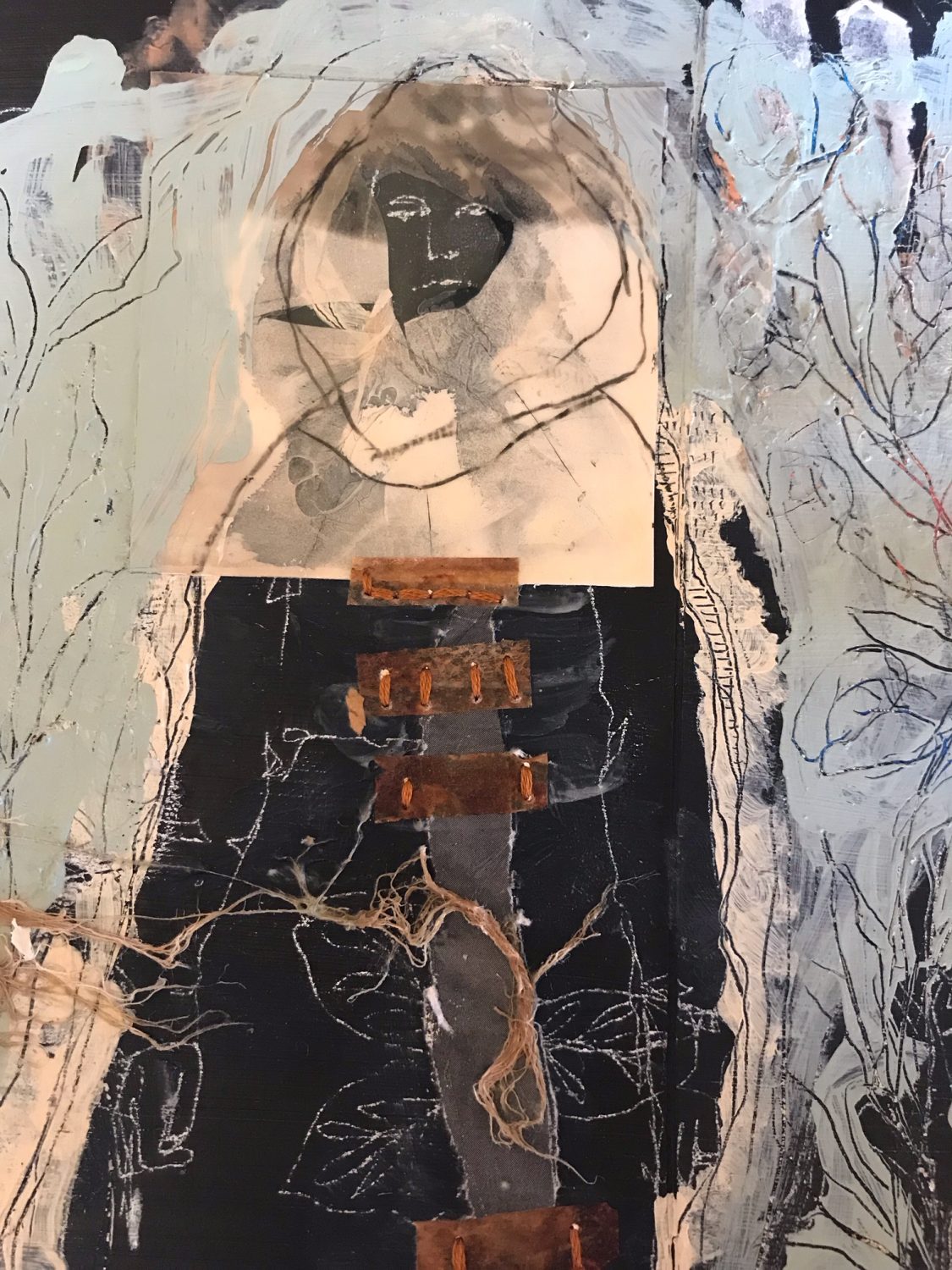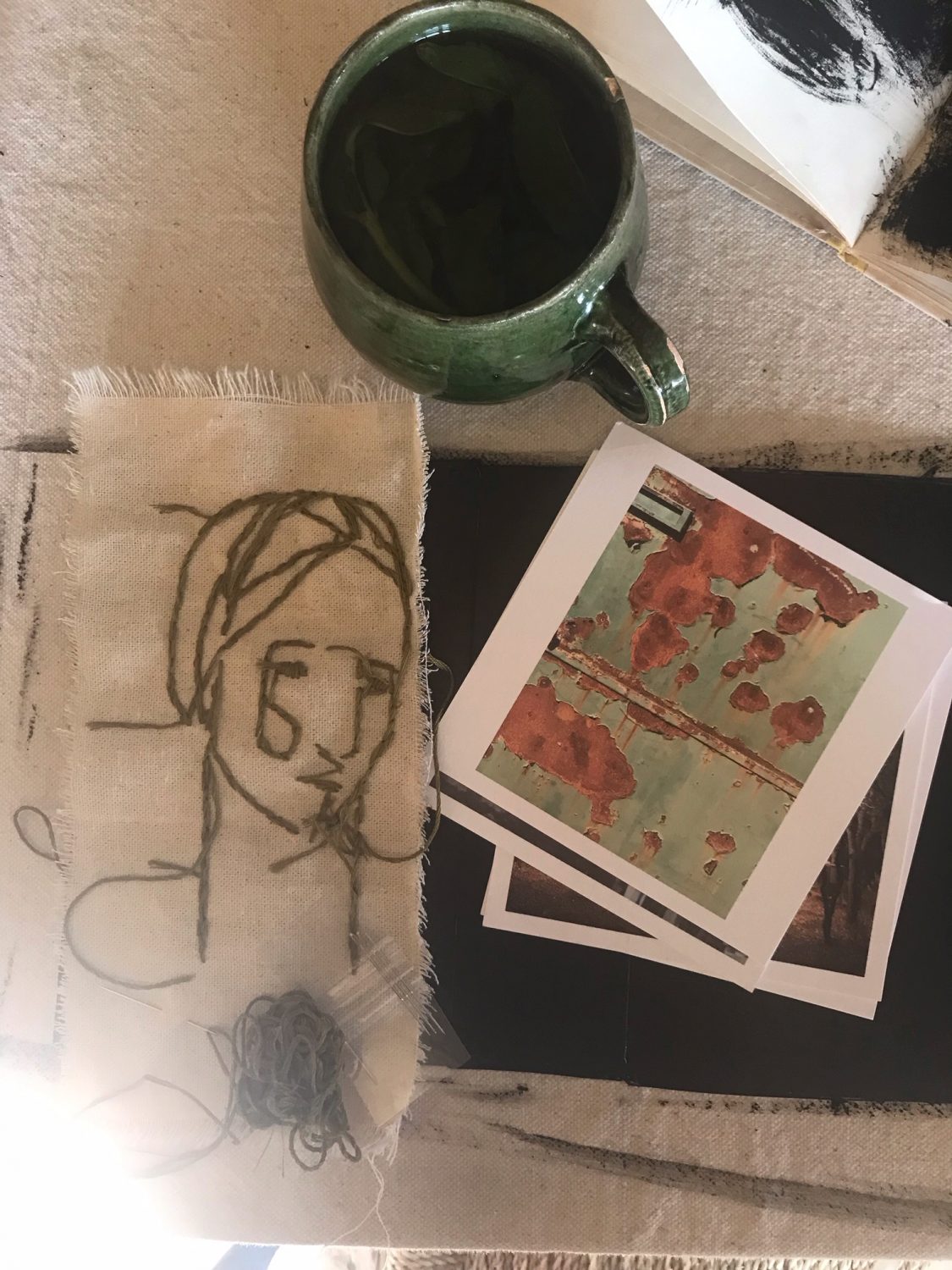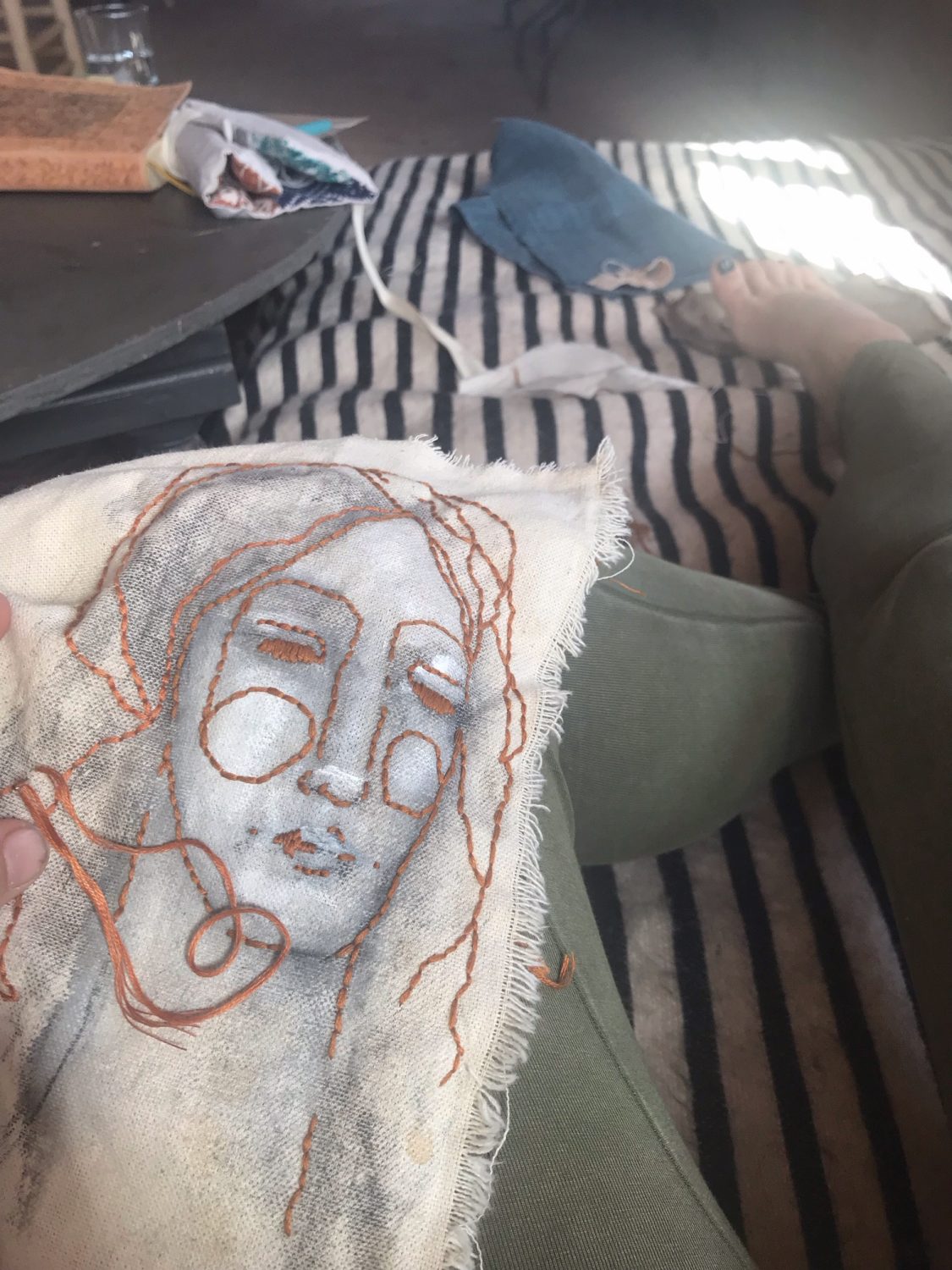 |When others were painting I stitched and stitched while Alexis created a huge abstract piece|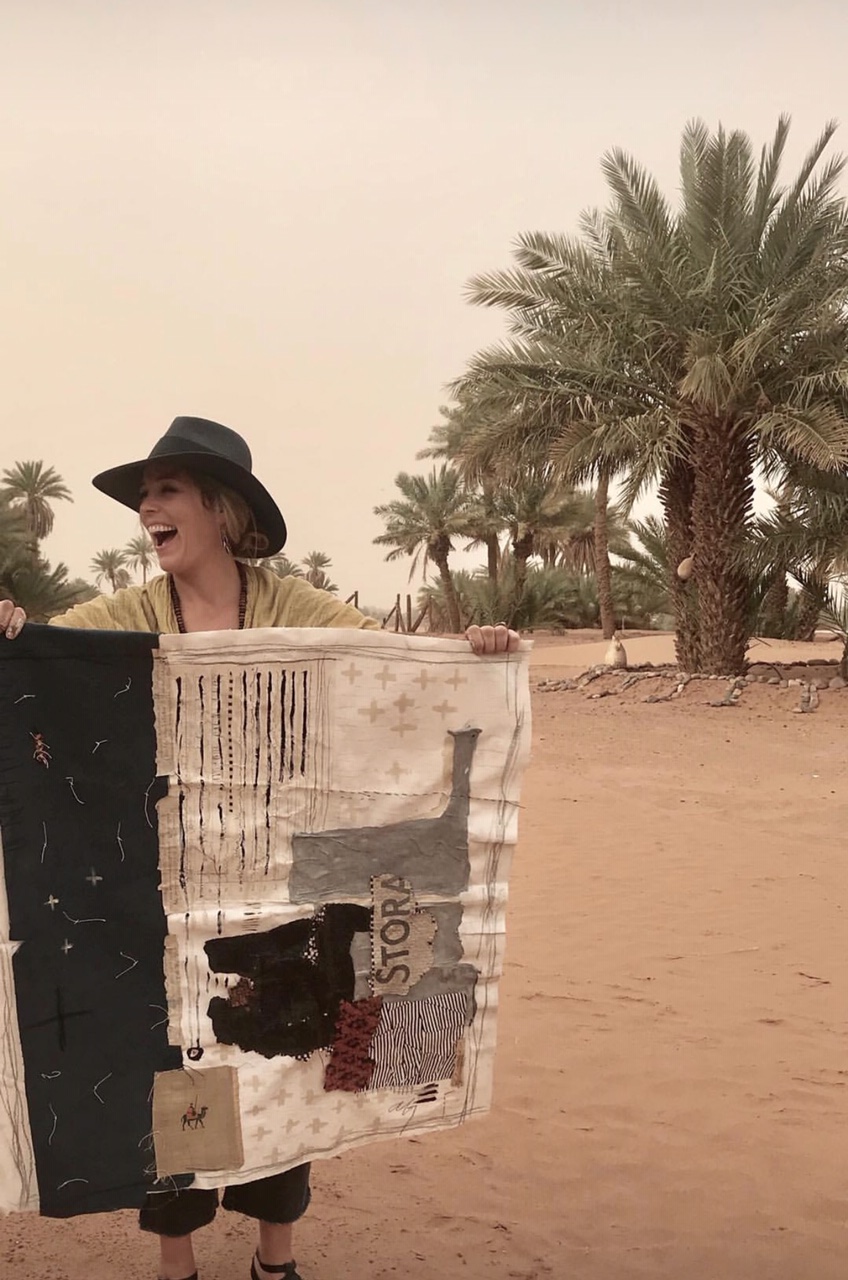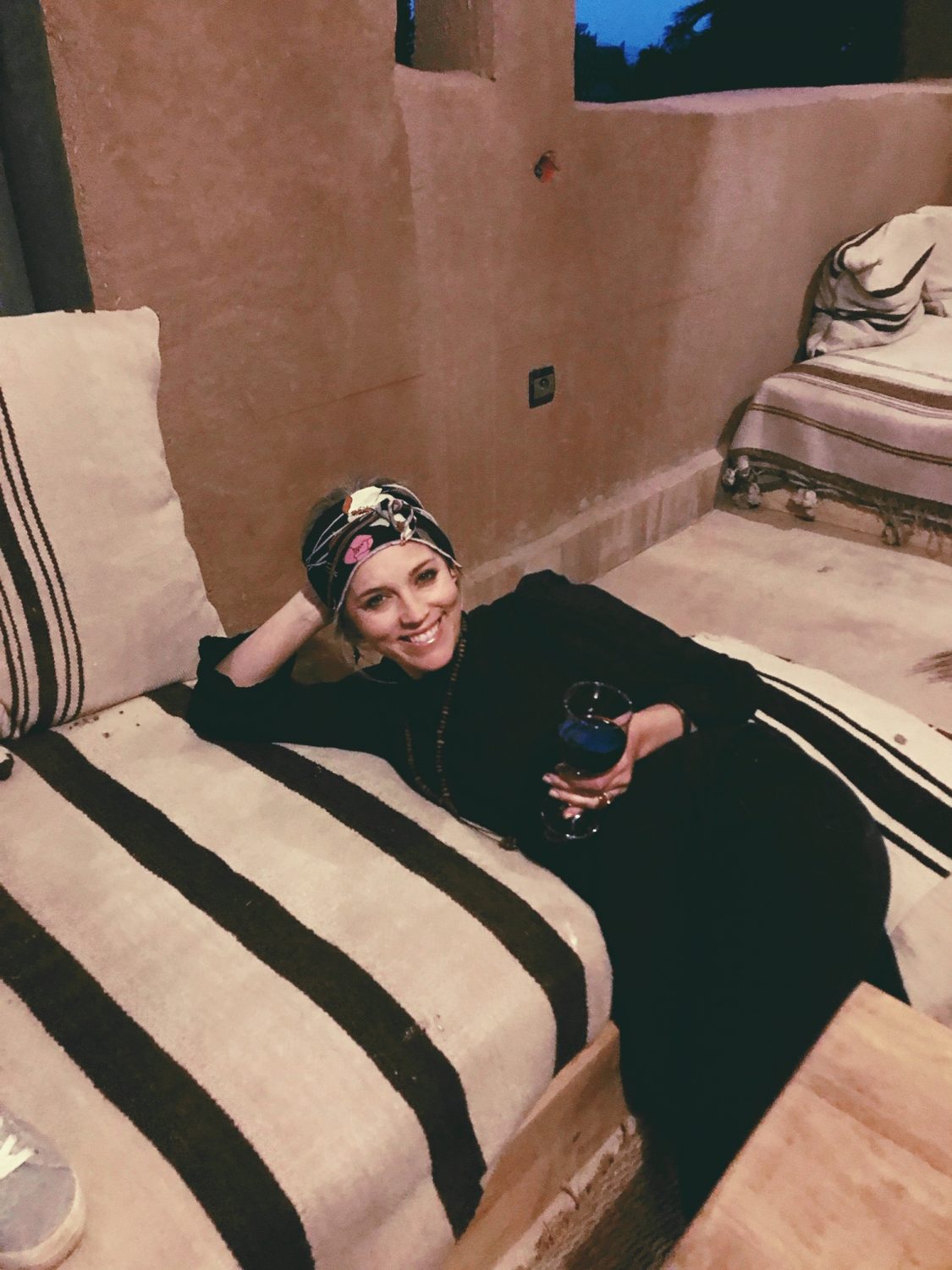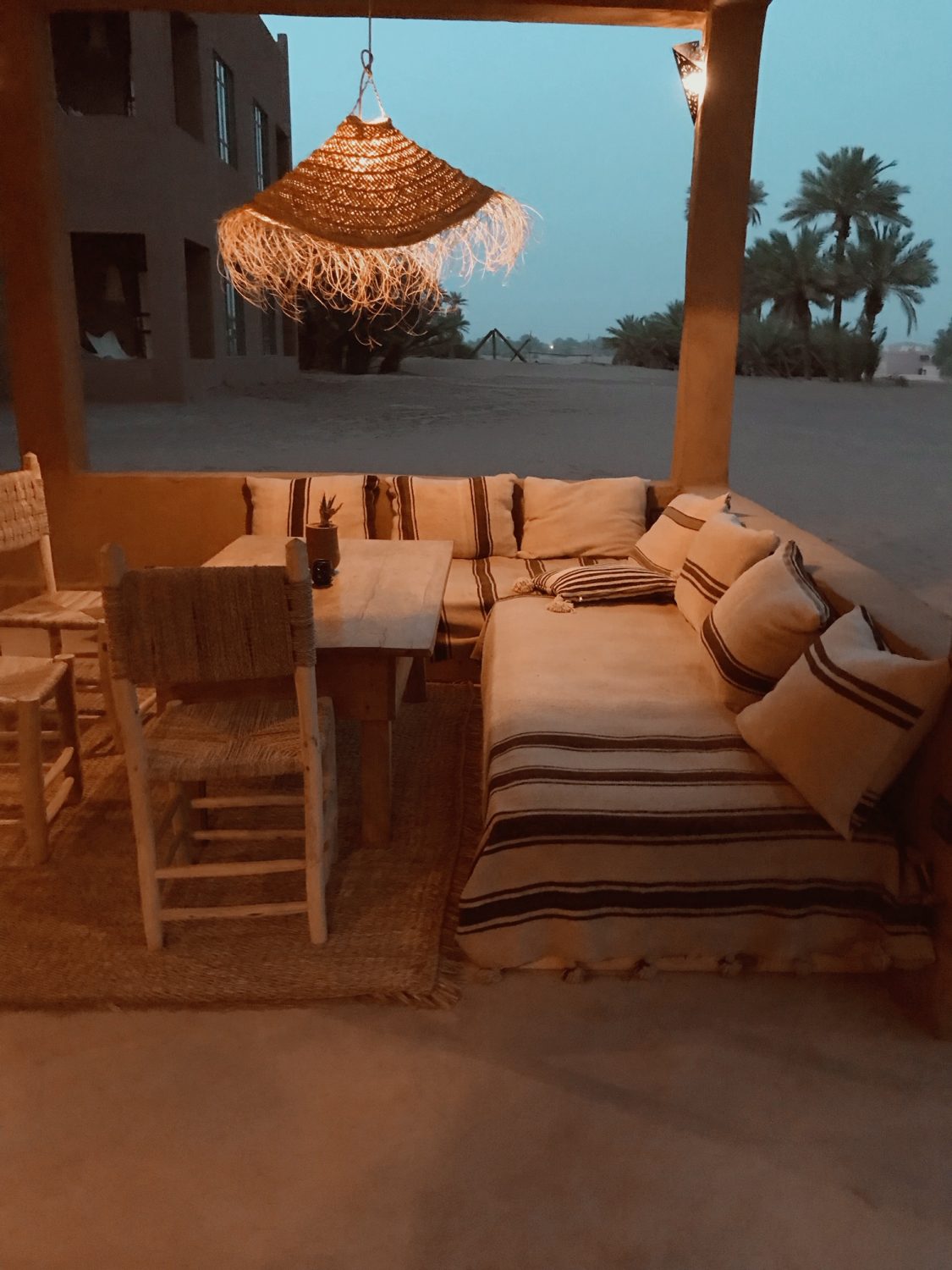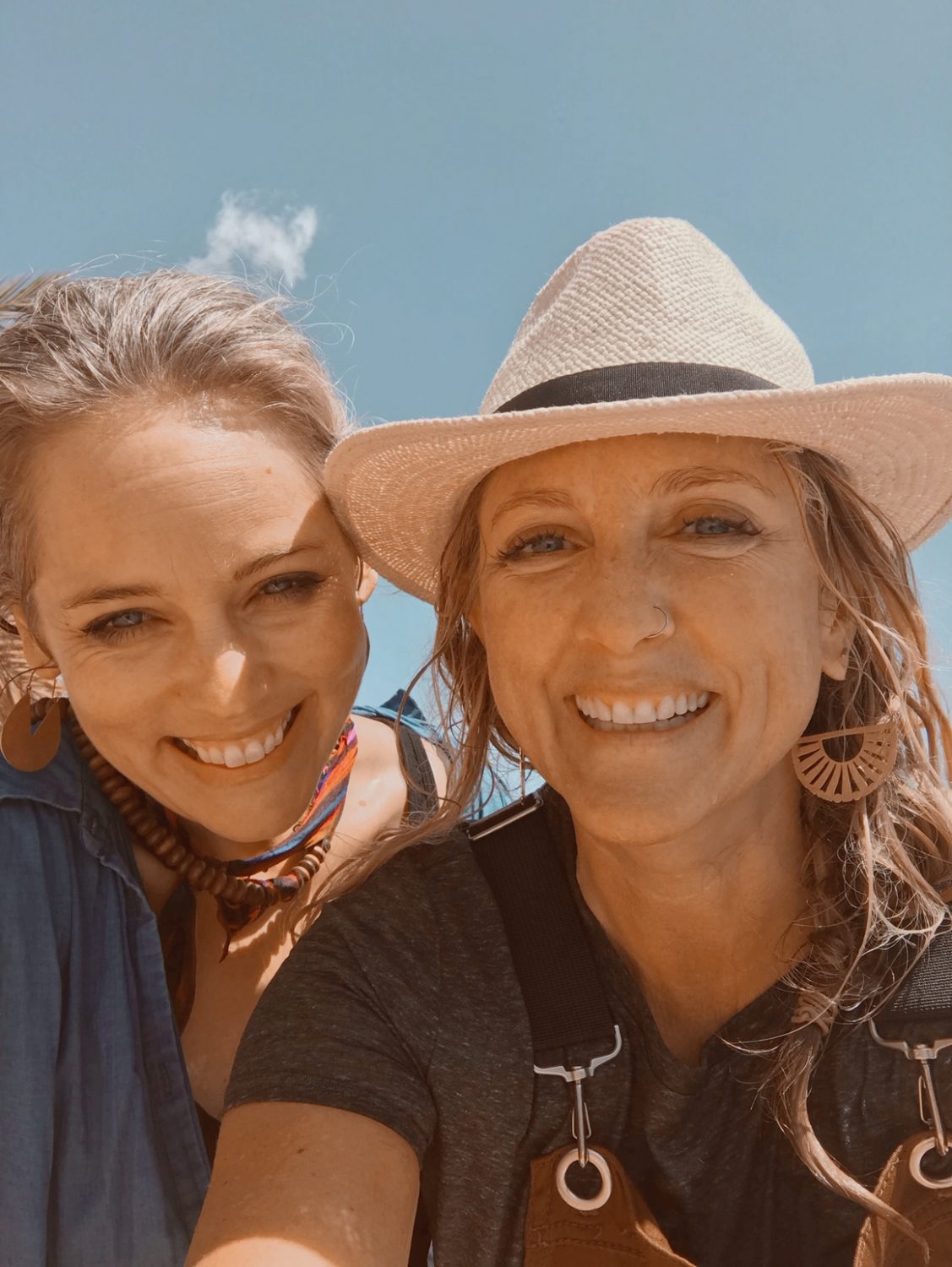 |After a jump in the pool and then getting everyone else to do it too. Alexis is good for me|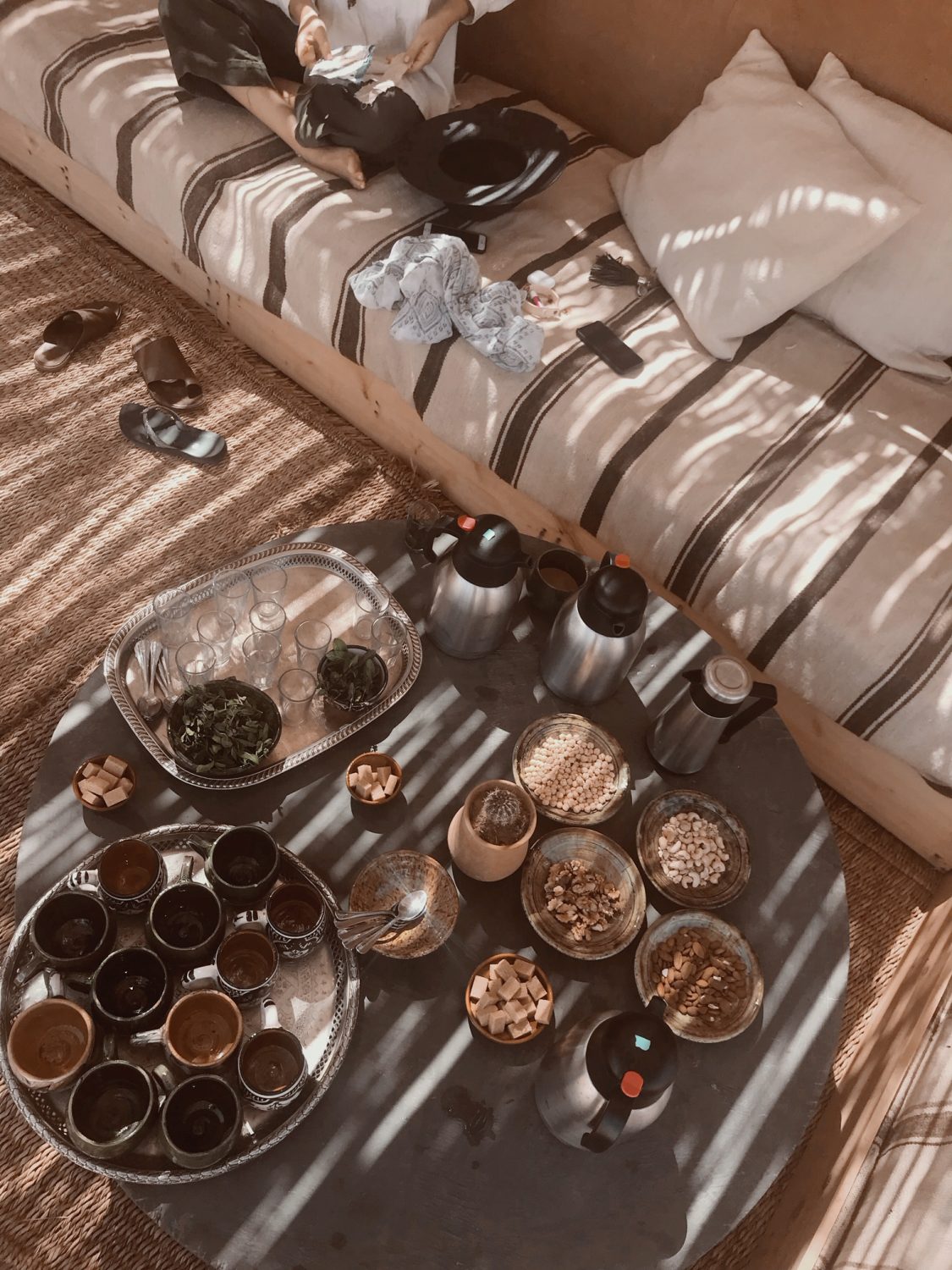 |Our daily mint tea with small snacks of dried fruit and nuts|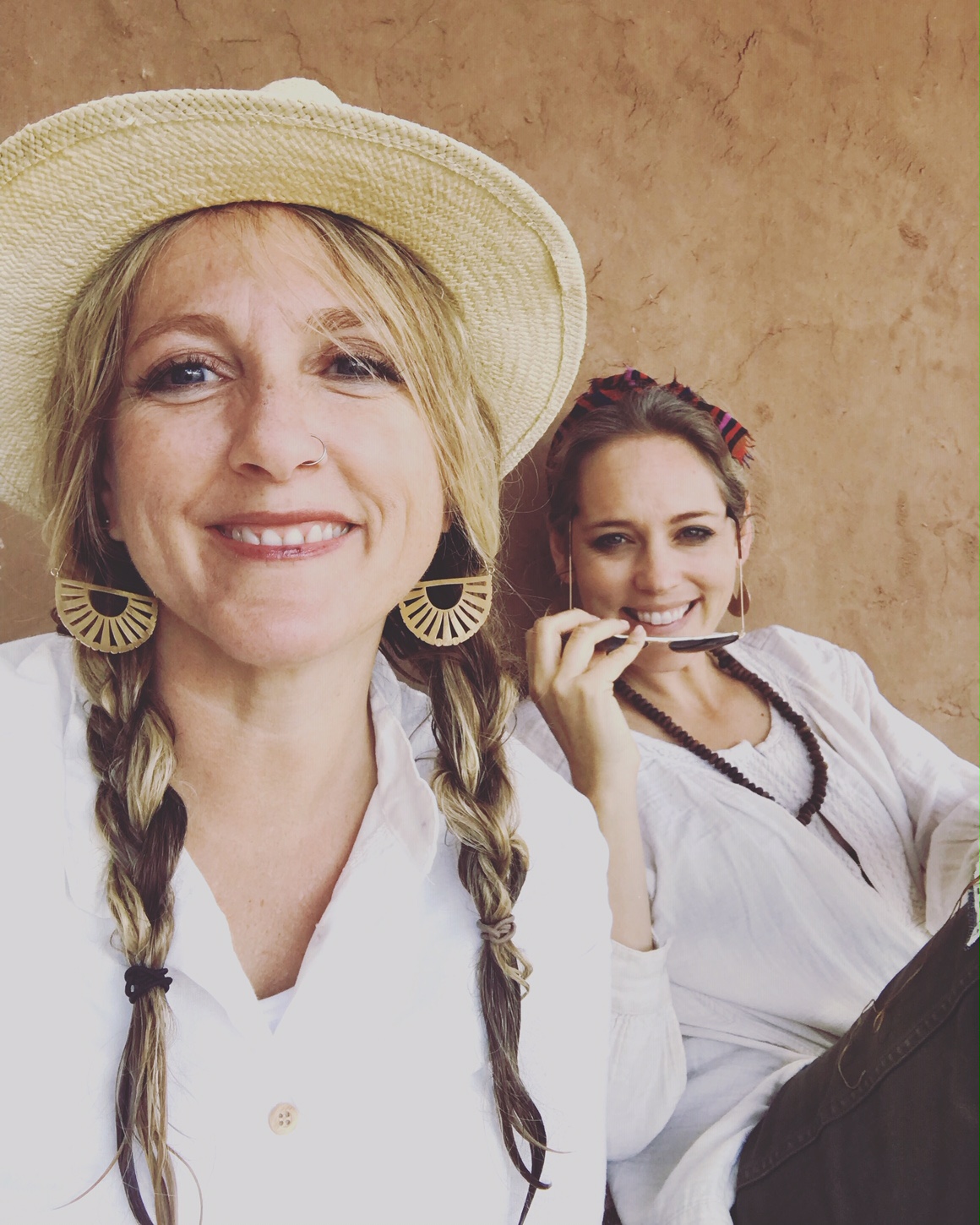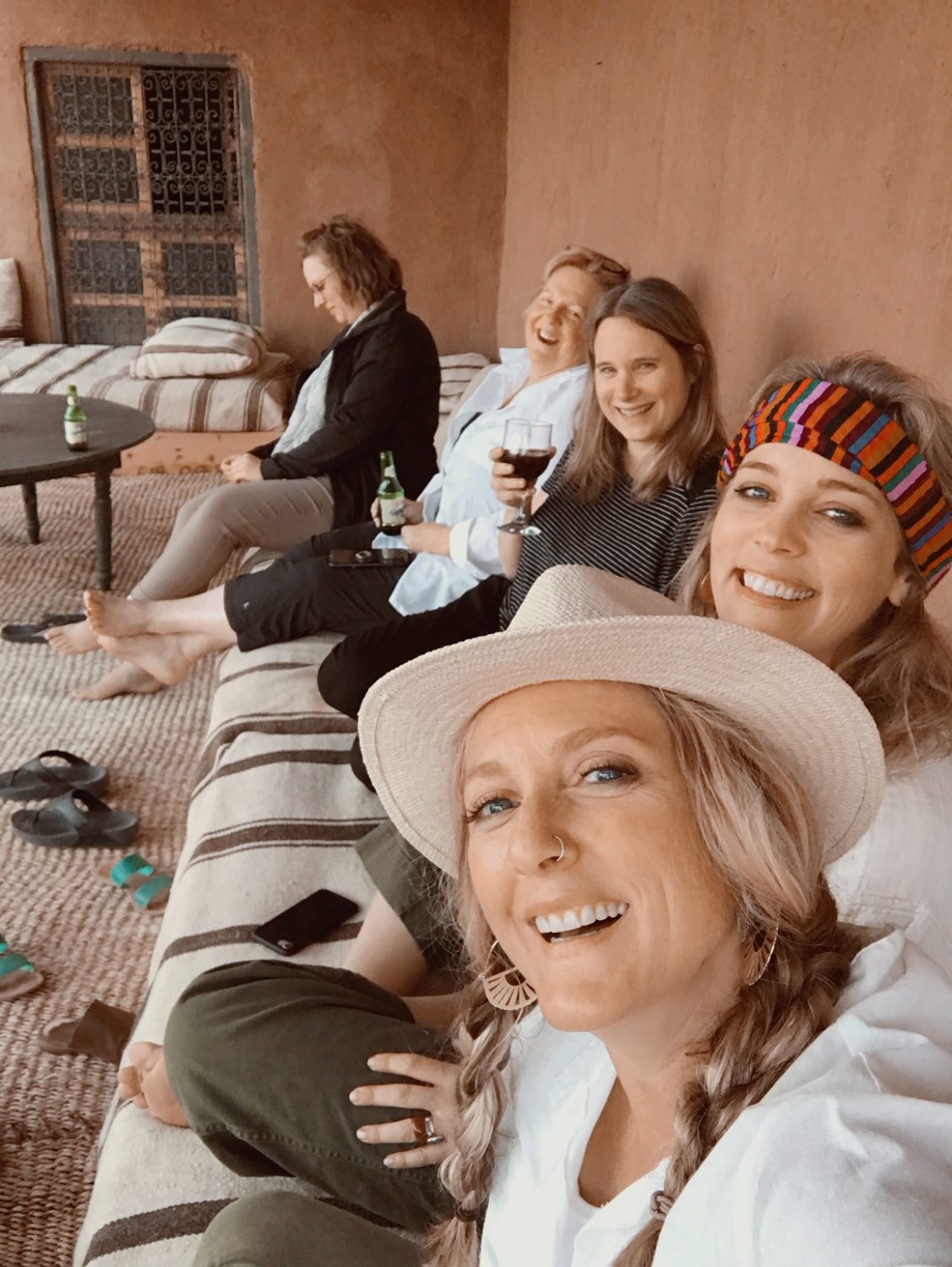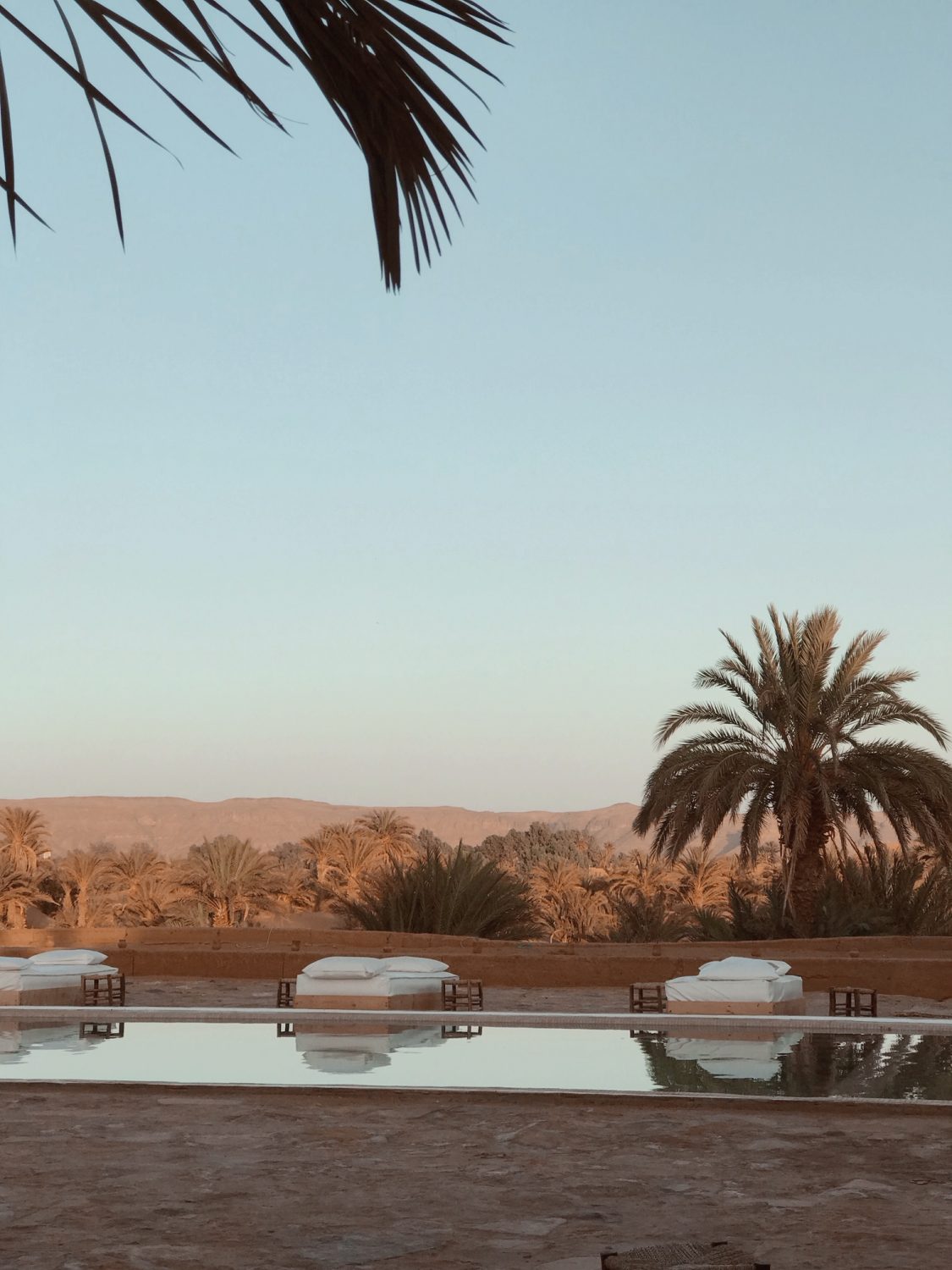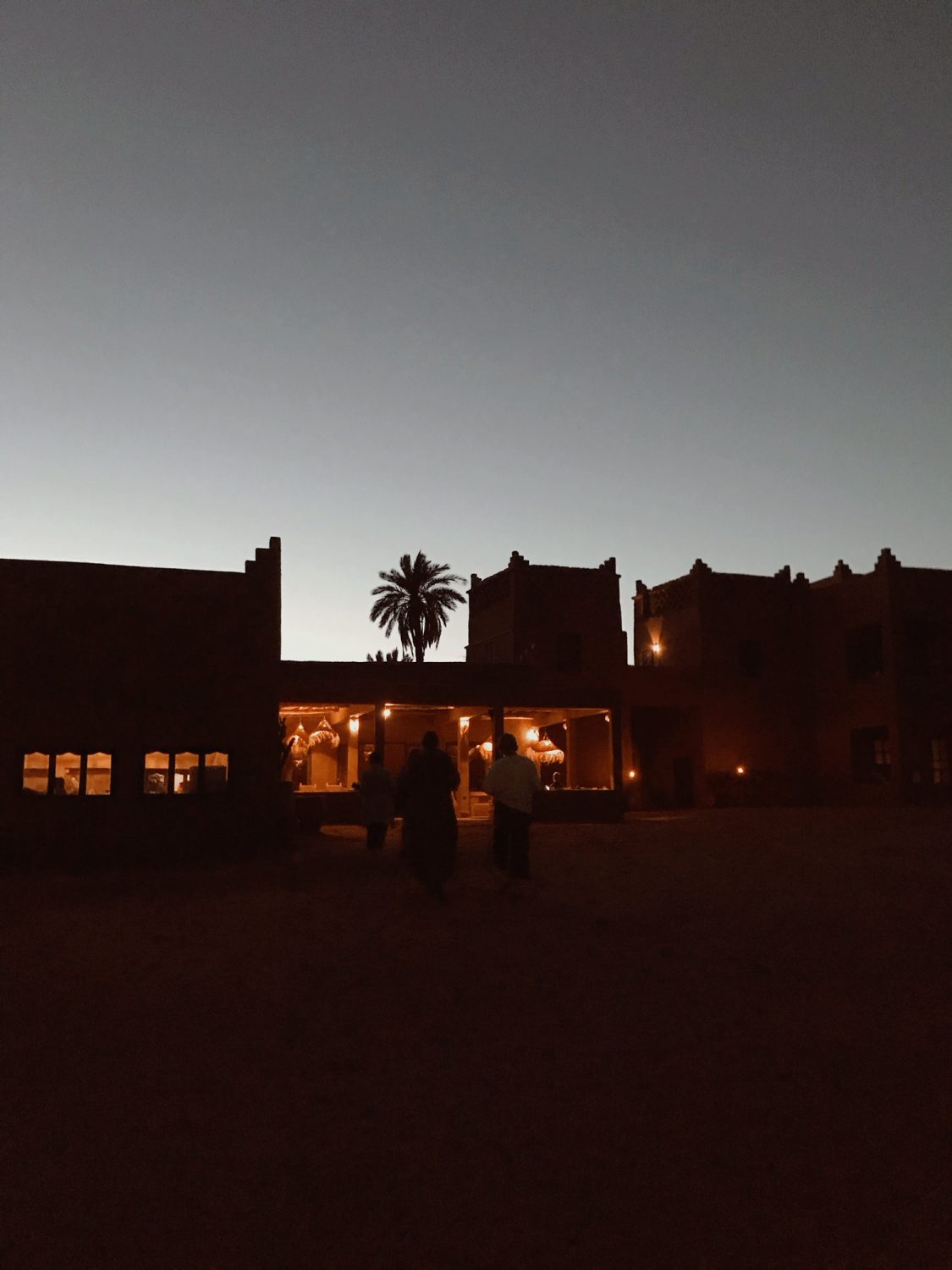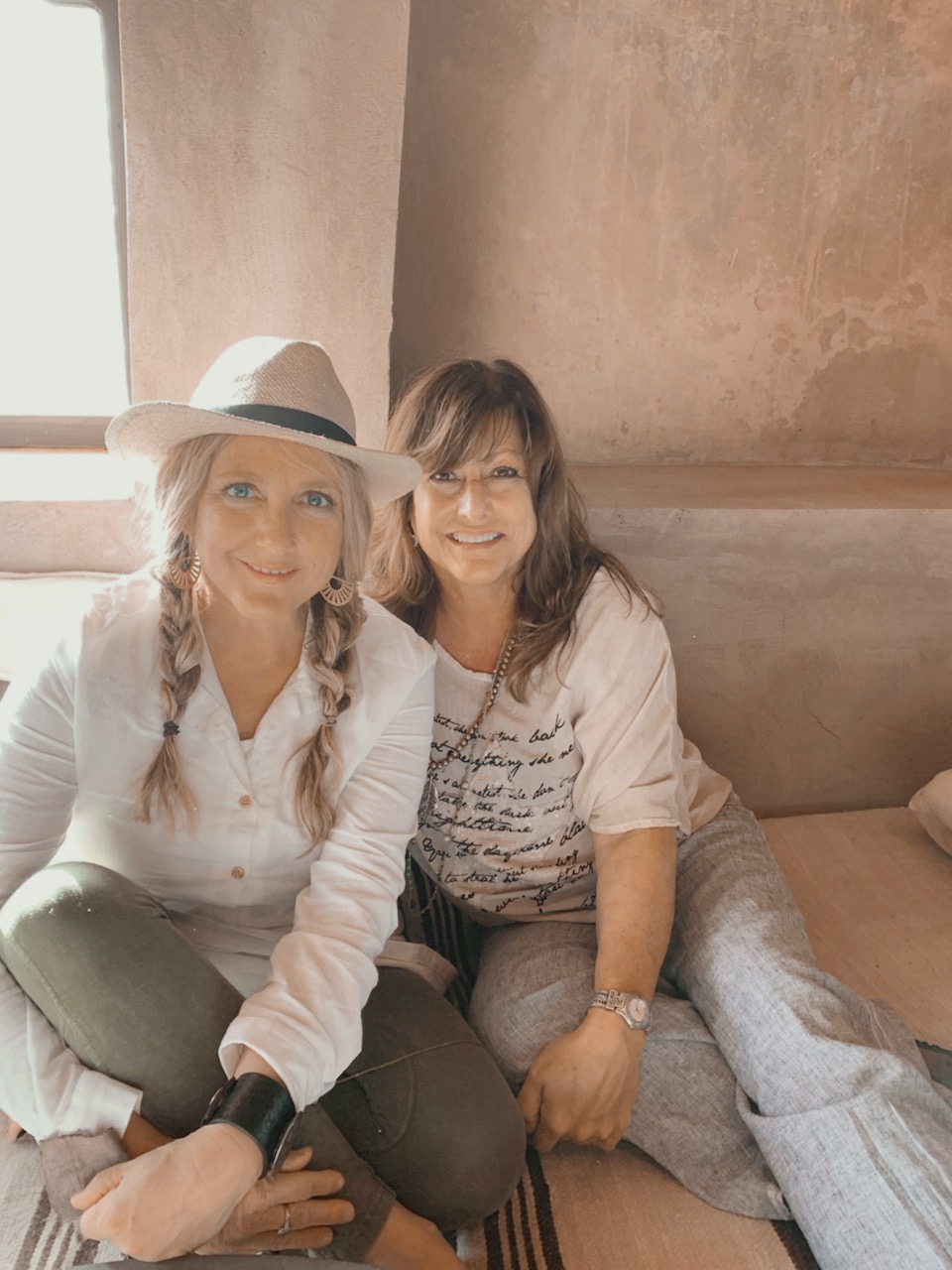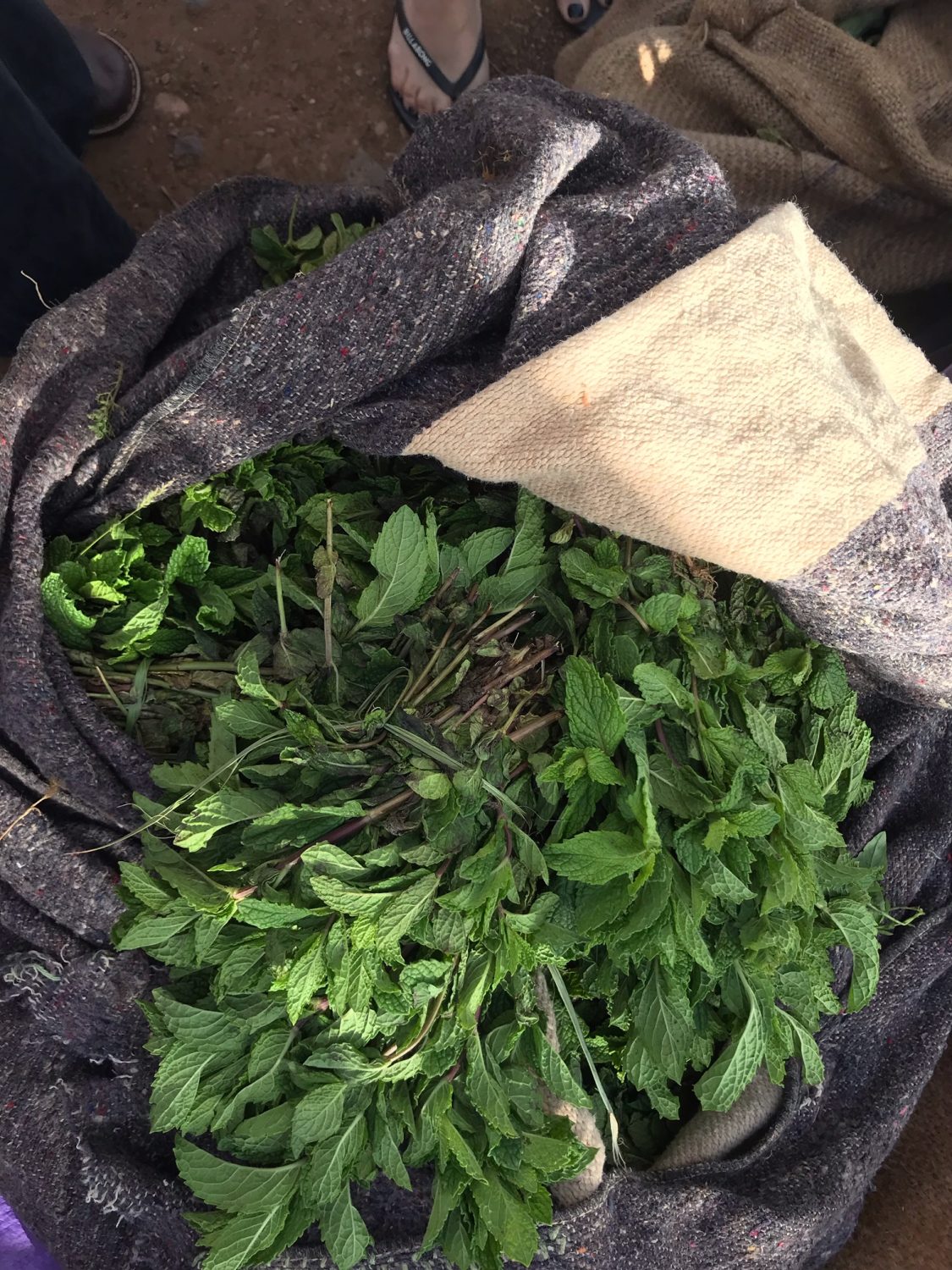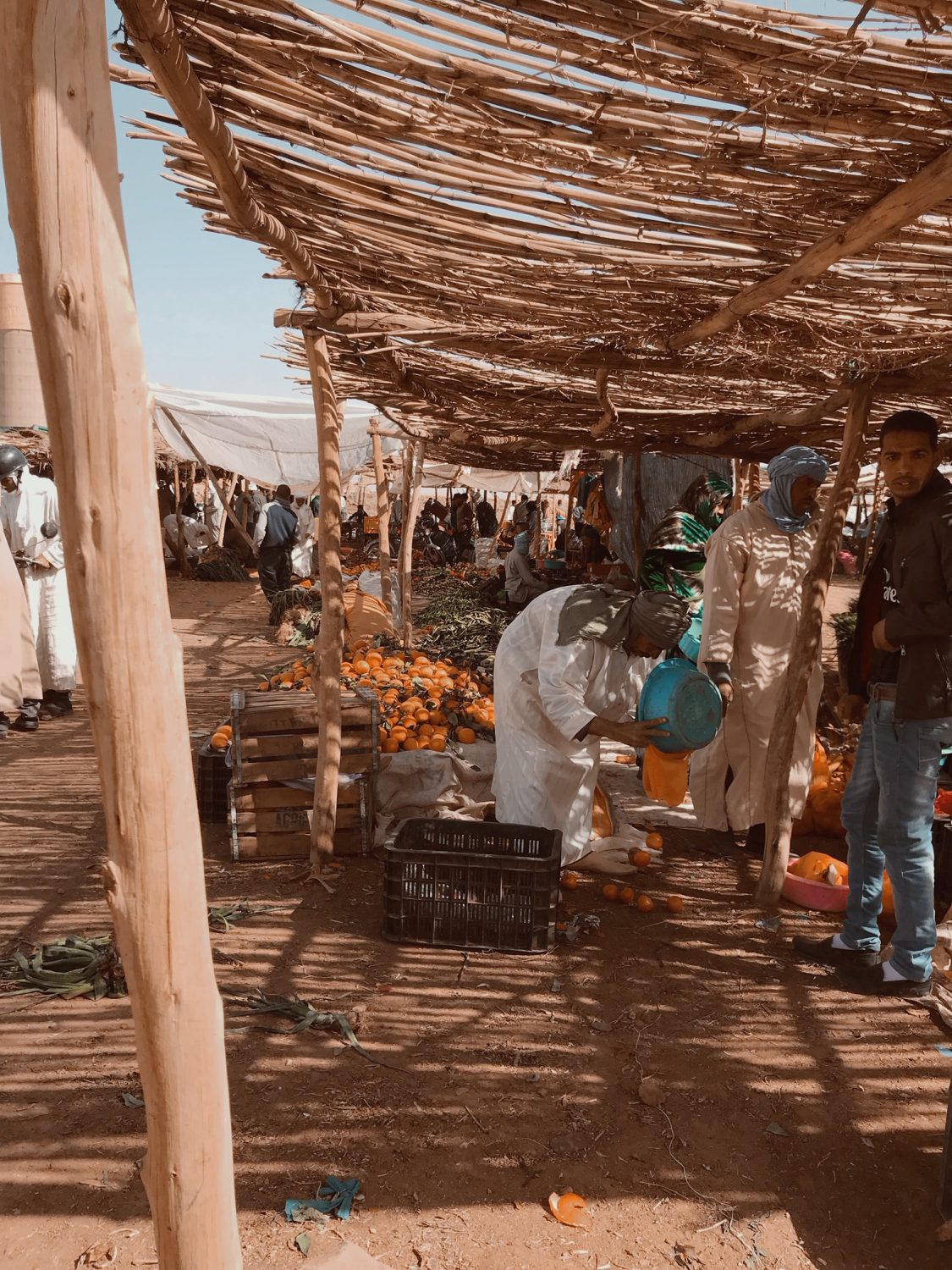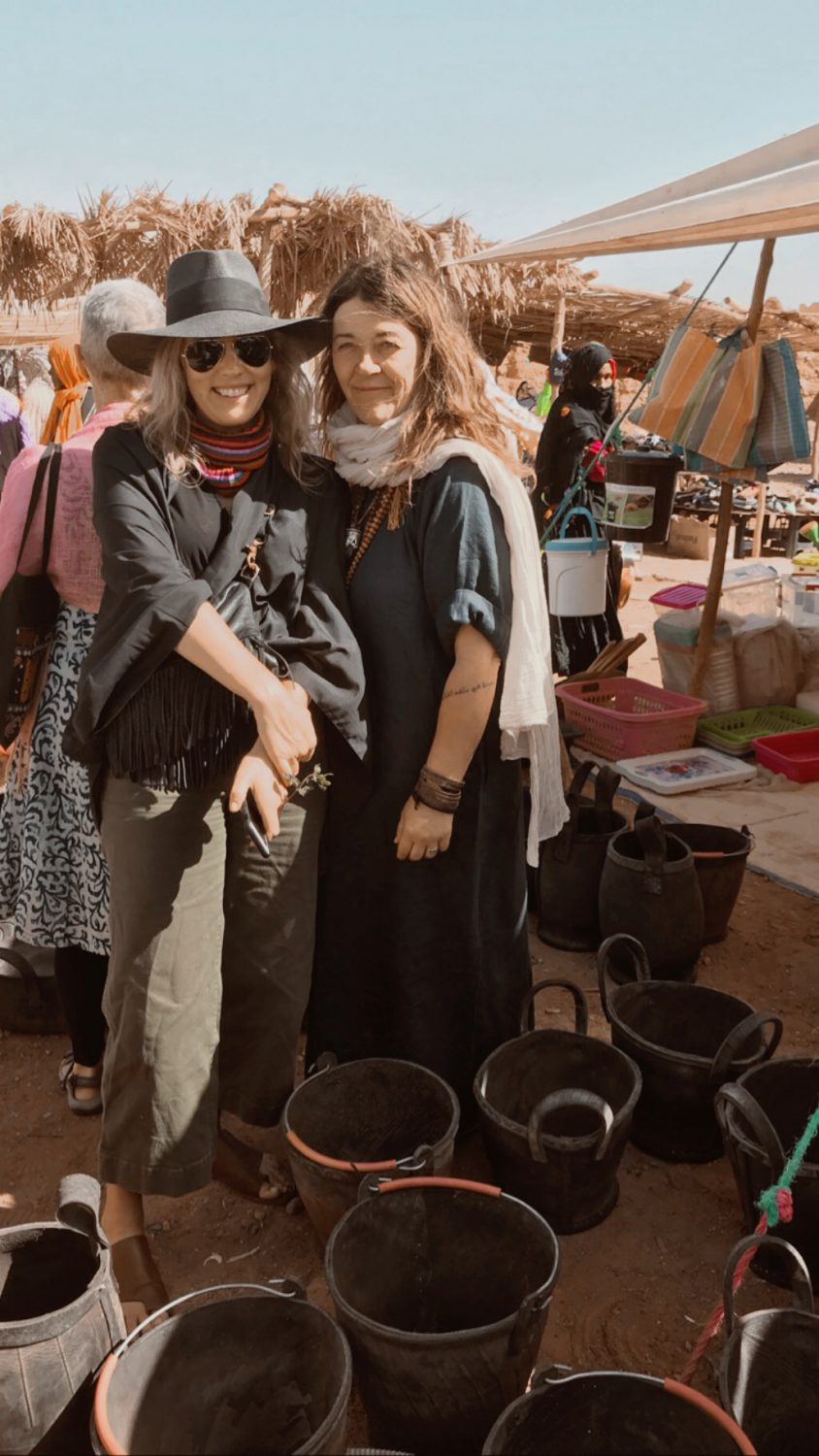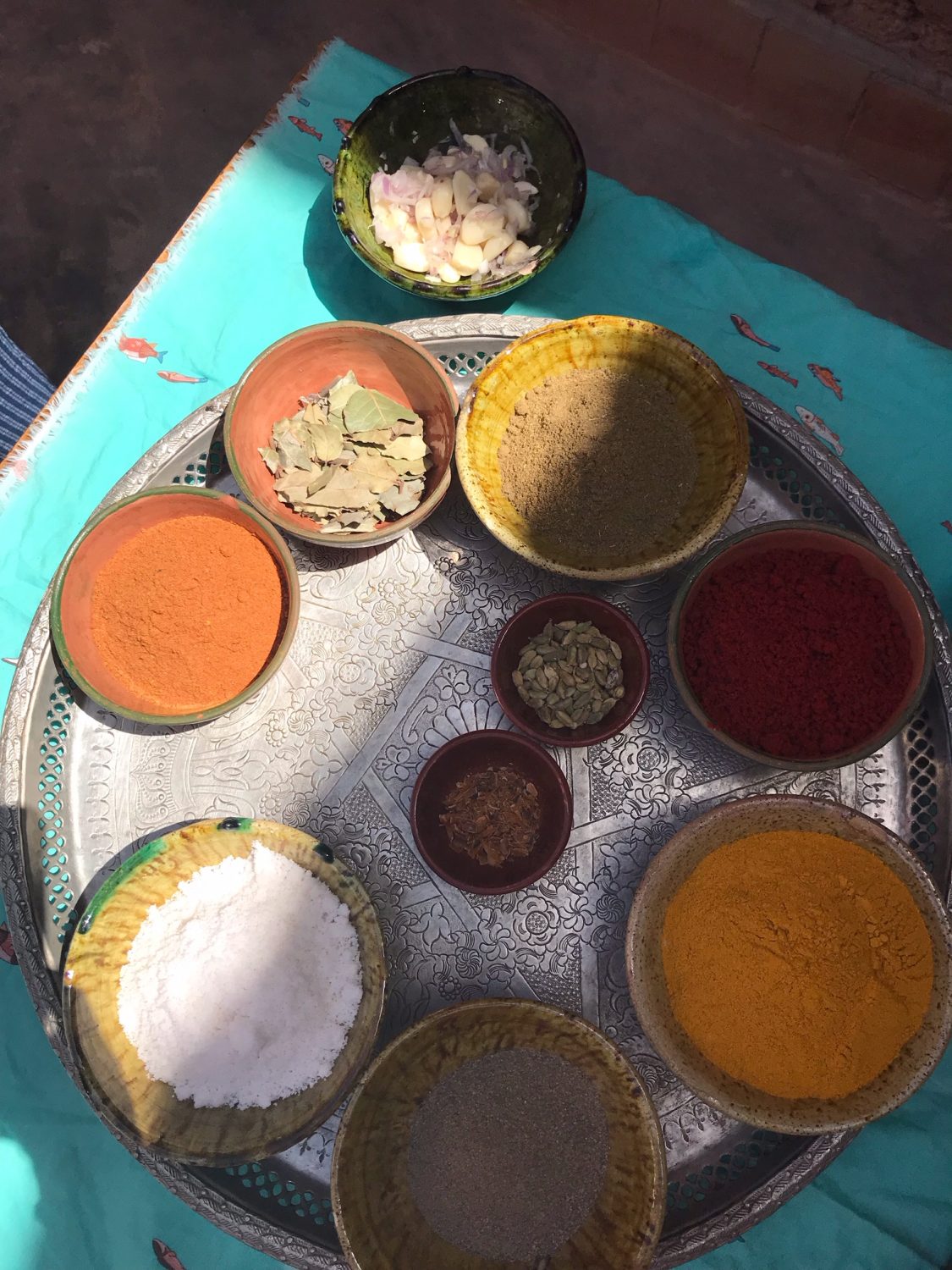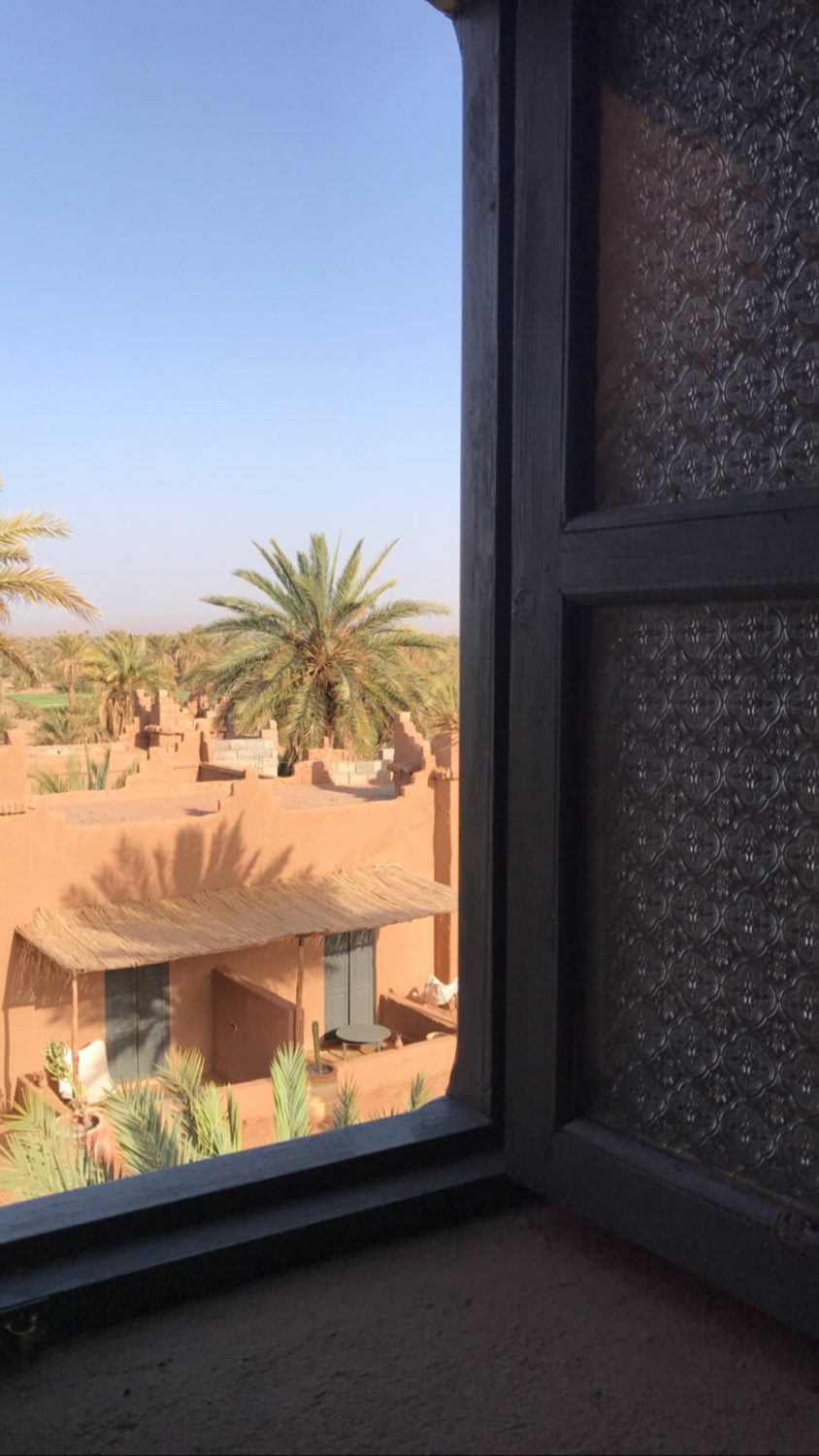 |The view from our bathroom window|