We have so many fun and amazing things planned for the Living Studio but one thing we wanted to start ASAP was a weekly Friday prompt.
Each Friday you will get an art quote and a printable prompt that hopefully will get you motivated to get your supplies out over the weekend and throughout the week.
We will share supply links, inspiring artist stories and art that goes along with the prompt.
I am only able to teach at 1-2 Living Studio retreats a year and not everyone is able to join me for an in person workshop.
I am hoping this is a fun way for us to connect each week.
My hope is that you will connect with us through our free Living Studio video series online, join the Living Studio Facebook page and share your art and start connecting with other members in your area to get out of your studio and creating art in the studio of your town, parks, cafes and museums.
Welcome to The Living Studio Friday Prompt!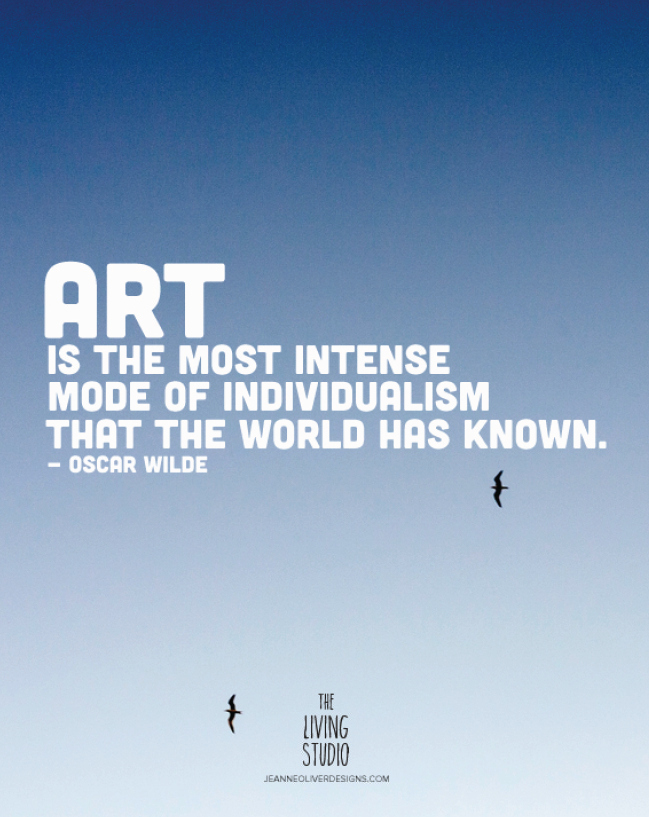 Click HERE to download a printable PDF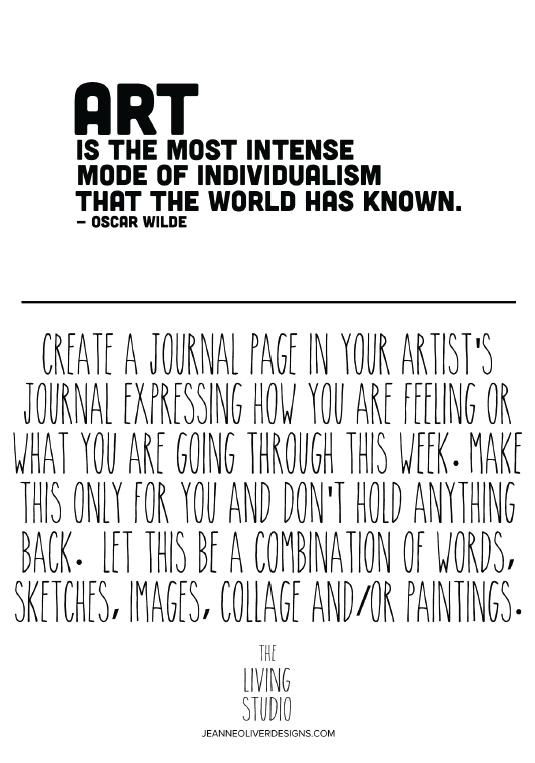 Click HERE to download a printable PDF
I have created a Pinterest board for more Art Journaling Inspiration.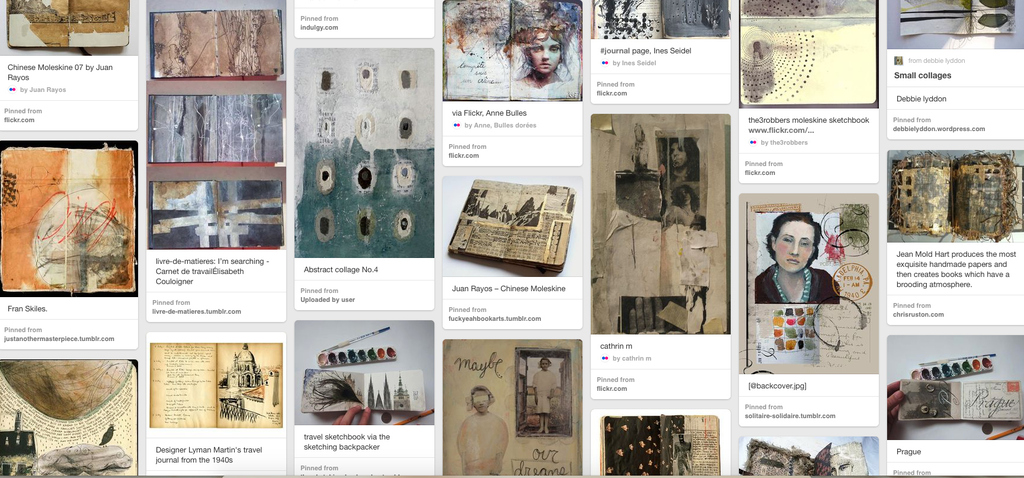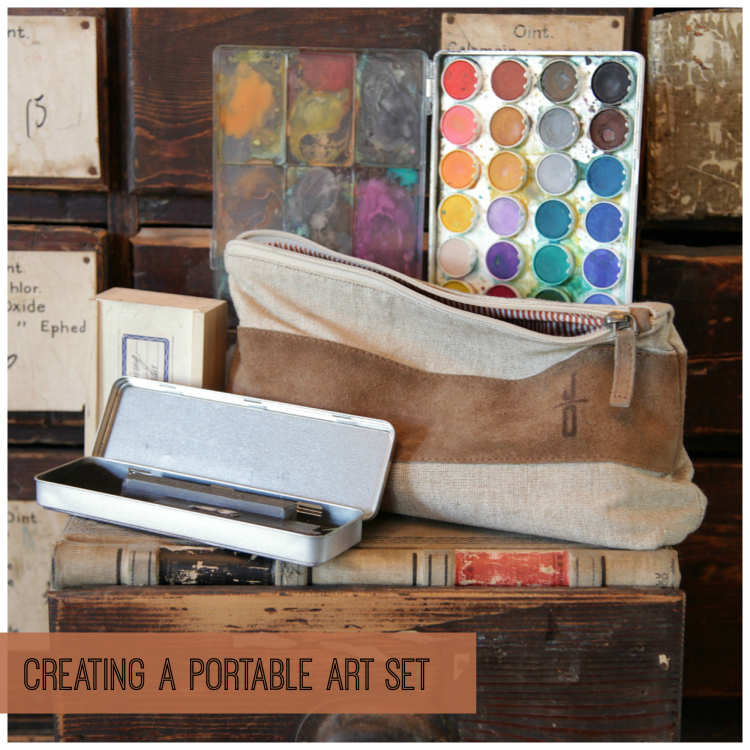 Having a portable studio is one of the kindest and most rewarding acts I have done for myself. This small intentional act has changed my art journaling, practice time and ability to create whenever and wherever.
The video below was originally a part of my Woodland Girls online class and I have also shared it in the Living Studio series.
I hope it encourages you to create your own portable studio.
If you love art journaling or you want to start learning more about this fun and freeing art form…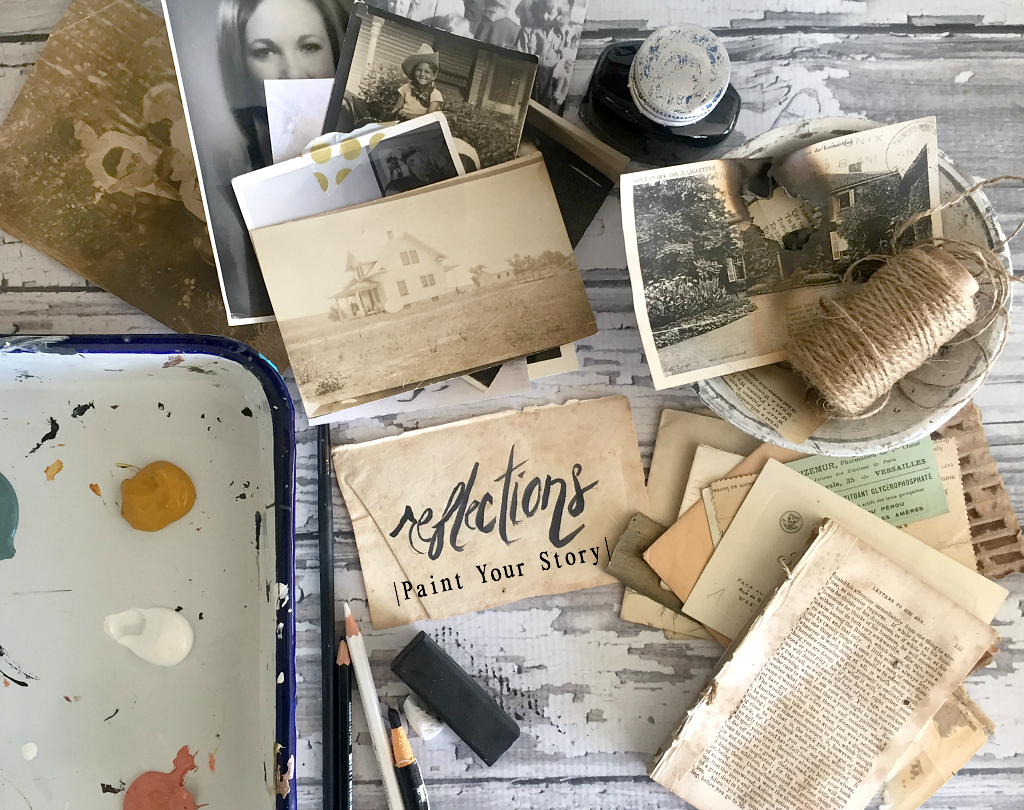 Join me for a two week art journaling online course all about unraveling your own story and creating authentic art that only you can tell.
I have five incredible guest artists joining me too! You will have mini lessons from Danielle Donaldson, Cathy Walters, Stephanie Ackerman, Junelle Jacobsen and Sheila Atchley!  This course will be so rich in content!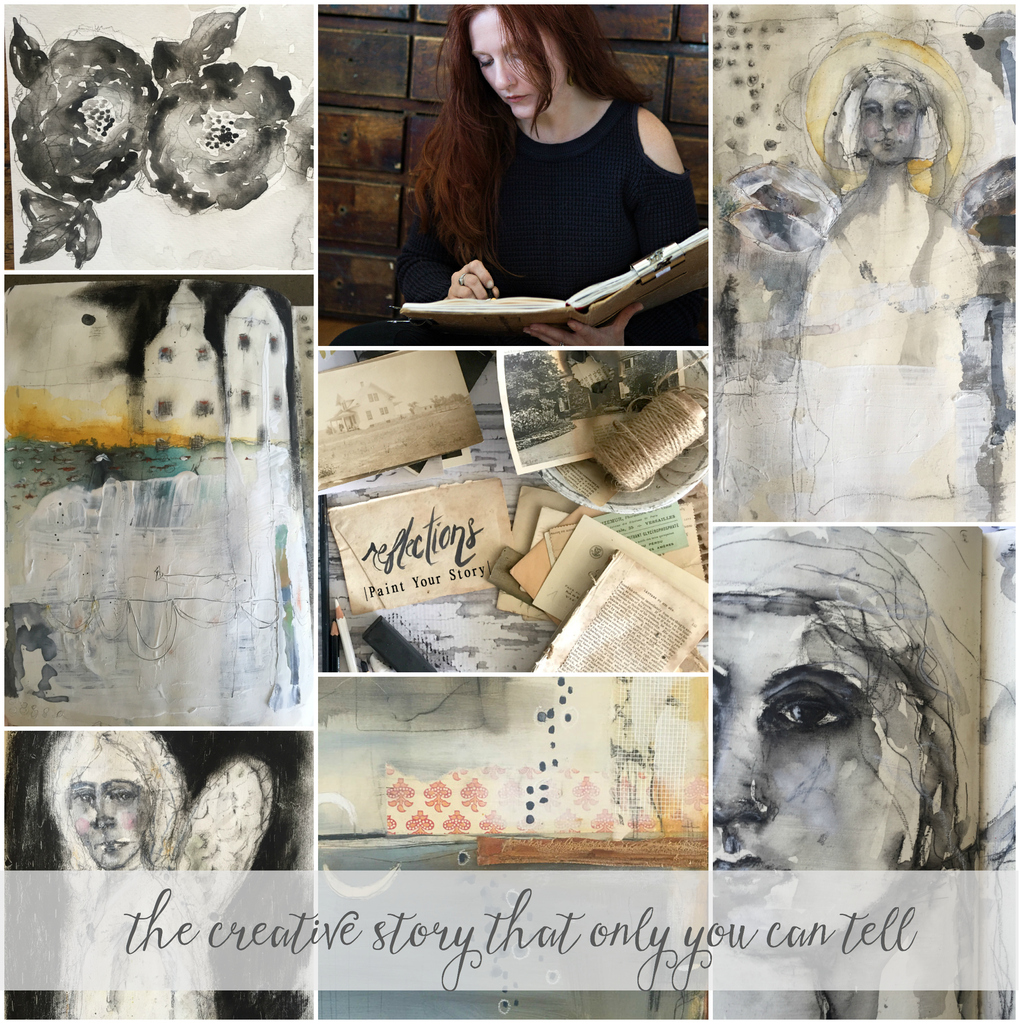 When I started to see my own stories as being meaningful and significant my art began to change.
When I could look back and find my own timeline and defining moments I was able to start digging deeper as an artist and my creating became more of a time of remembering, honoring, forgiving, healing and celebrating.
It made me more intentional about where I wanted to go creatively and how I wanted to share it.
If you think your story isn't good enough…you are mistaken.
If you are afraid to tell your story…maybe it is time to find freedom
If you have never told your story…it is time.
If you want to create authentic art that no one else can create…let's get started.
To read more or to register click HERE.
I would love to have you take a look at the course trailer.
Reflections 01 trailer 1
from
Revilo Designs
on
Vimeo
.