Welcome to the Living Studio Friday Prompt!
Each Friday you will get an art quote and a printable prompt that hopefully will get you motivated to get your supplies out over the weekend and throughout the week.
We will share supply links, inspiring artist stories and art that goes along with the prompt.
I am only able to teach at 1-2 Living Studio retreats a year and not everyone is able to join me for an in person workshop.
I am hoping this is a fun way for us to connect each week.
My hope is that you will connect with us through our free Living Studio video series online, join the Living Studio Facebook page and share your art and start connecting with other members in your area to get out of your studio and creating art in the studio of your town, parks, cafes and museums.
Welcome to The Living Studio Friday Prompt!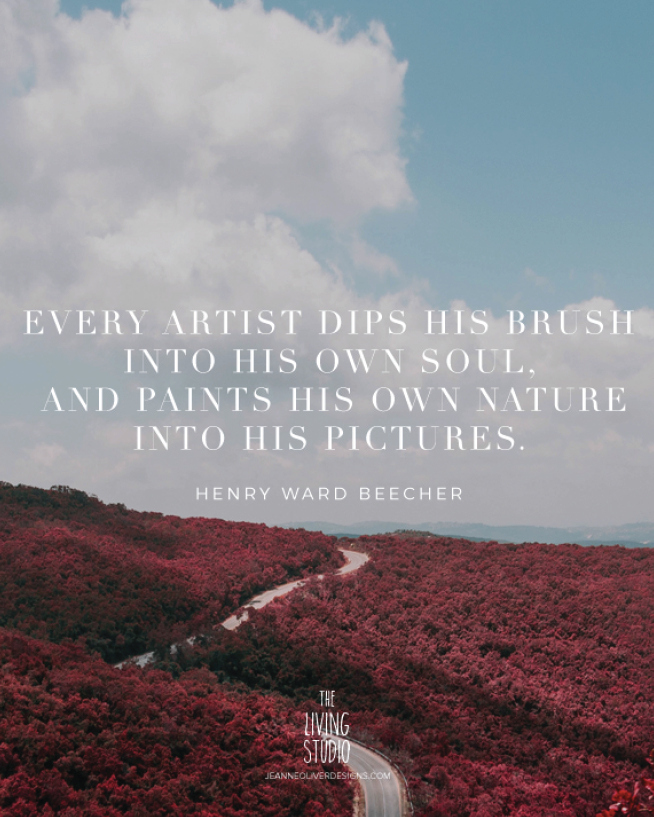 Click HERE to download your free PDF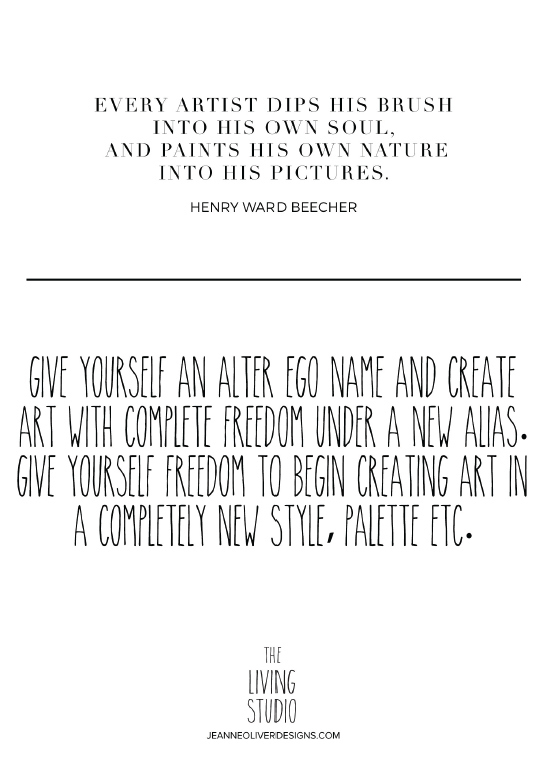 Click HERE to download your free PDF
While I was teaching the Living Studio Normandy this past fall we had the privilege of spending time in the home of a French artist.
It was such a sweet time of seeing his work, exploring his home and yard and also hearing about his artist process.
All along the floor and walls of the artist's home were paintings and the most shocking thing was the two completely different styles represented.
The piece of gold that I left that day with was that the artist paints in two completely different styles AND mediums.
He has an alter ego and uses an alias on half of his work. I decided right then and there that I  think needed one too.
So, I have come up with the name and I just need to dive in and give her name a voice.
What about you?
**The Living Studio Friday Prompts will be back after our move.  Thank you so much.**