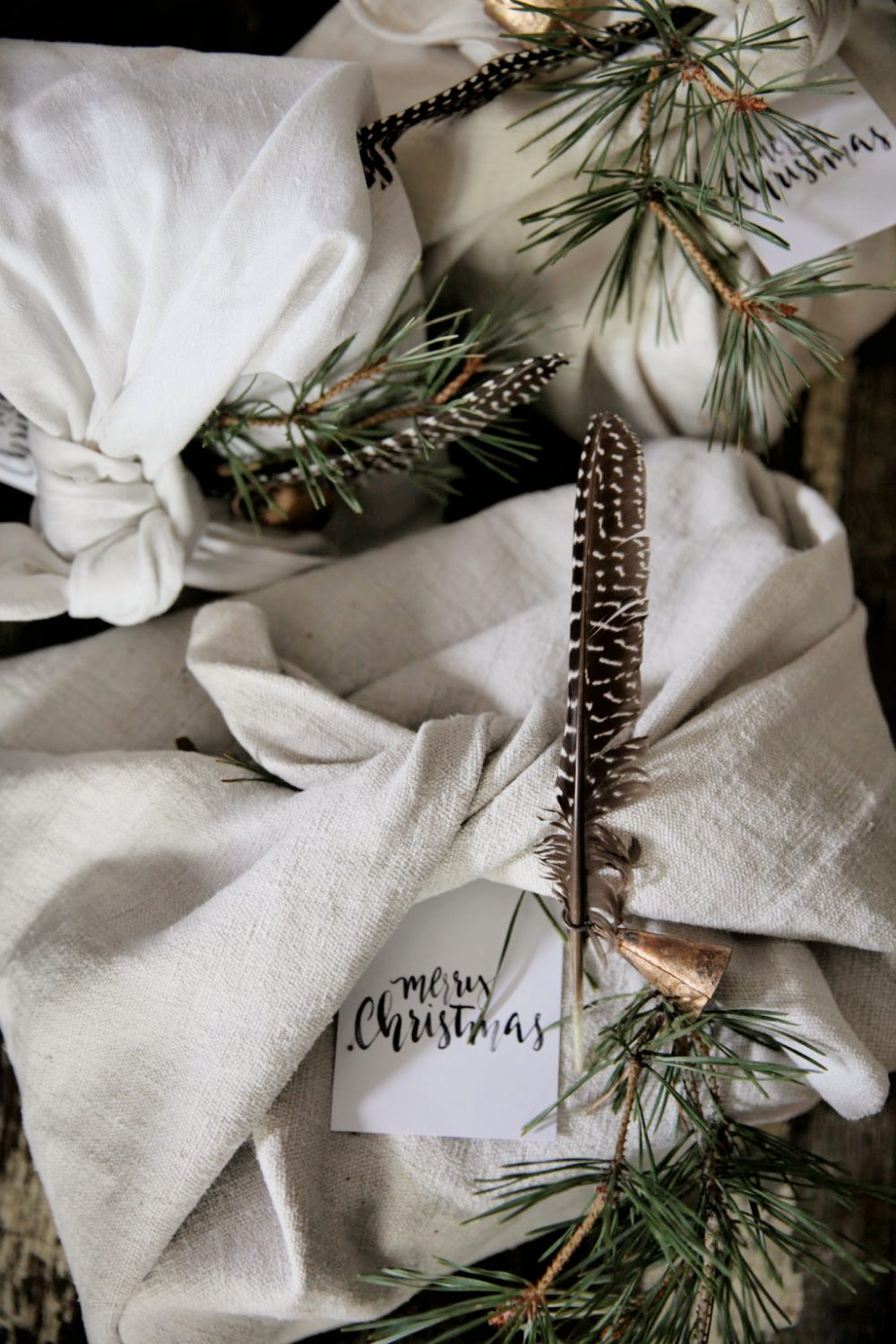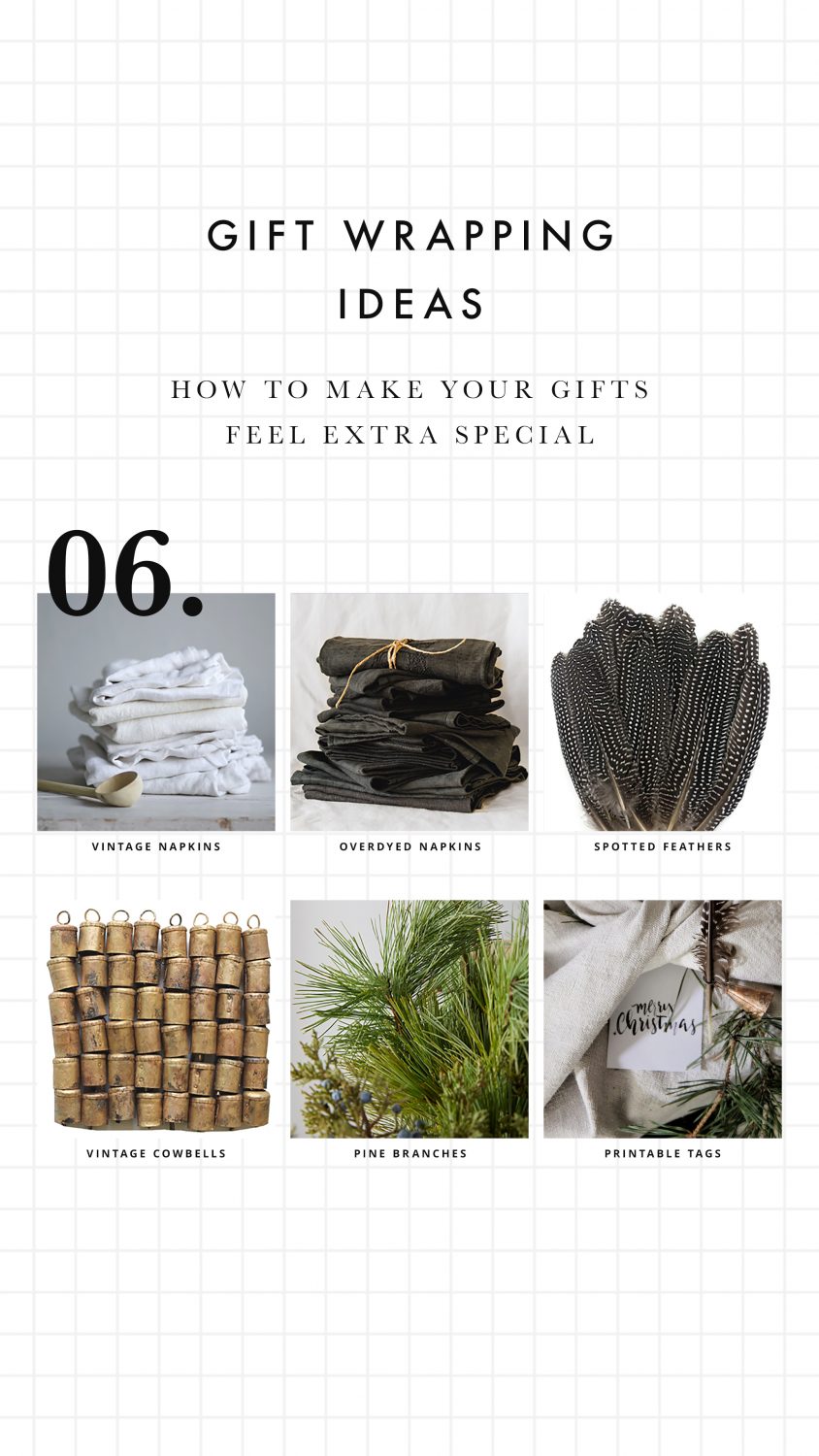 Wrapping up gifts for those that I love is half of the fun of giving. This year I am wrapping gifts in vintage French linens but you could also use yardage of any fabric you have on hand or use vintage linens. Vintage napkins are very generous in size and will be large enough for most small to medium sized gifts. I wanted to share my sources for the gift wrap materials I used in our latest Holiday Housewalk.
1. I find most of my vintage linens through travel, Etsy, Elsie Green, Trouve Prop and Old Glory Antiques. I love when I find torn or more worn pieces too that I can tear up to use in other projects.
2. I wanted some added texture on my packages this year and found feathers HERE.
3. I was so inspired by my trip to Morocco this year and it only seemed fitting to add that color, texture and sound with cowbells from Morocco found HERE.
4. I love adding branches, leaves or pines into all of my packaging. This simple touch adds so much texture, scent and color to the package.
5. Jen Wagner created these beautiful hand lettered tags for us and you can download them from HERE and use them on all of your own gifts.
Disclosure of Material Connection: Some or all of the links in this supply list are affiliate links.  This means if you click on the link and purchase the item, we will receive an affiliate commission and we are disclosing this in accordance with the Federal Trade Commission's 16 CFR, Part 255: Guides Concerning the Use of Endorsements and Testimonials in Advertising.  Please note that we only share the links to products that we actually use and love.